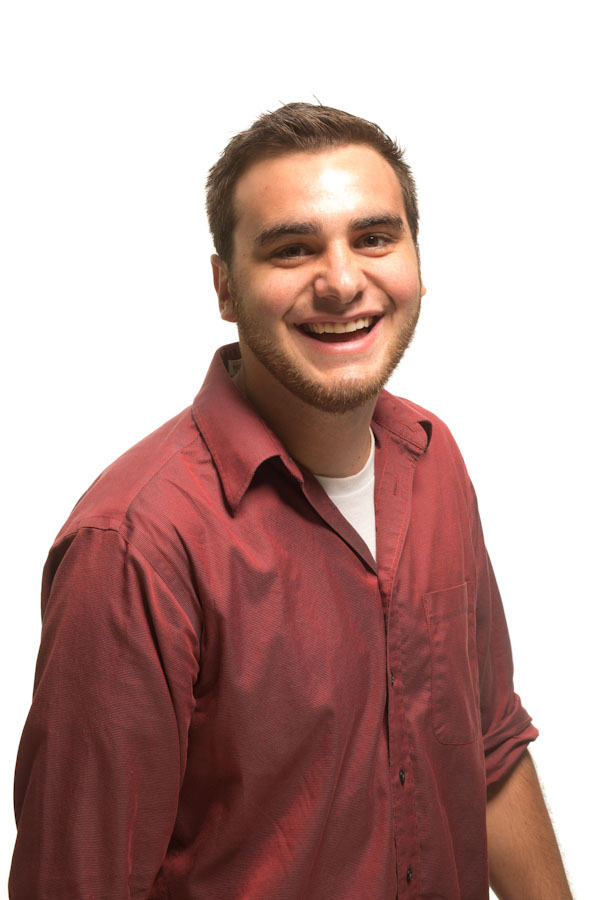 LAS VEGAS, Nev. – Basketball is a game of momentum, which acts as a driving force that can allow any team to accomplish what doesn't seem probable.
For 37 minutes and 48 seconds, the Colorado State men's team had more momentum than a steam engine powering downhill. The Rams were out-playing Utah State in all aspects of the Mountain West tournament's first game on Wednesday for the first time all season.
The Aggies had taken it to CSU in both regular season match-ups this year, going for the third and final phase of a three-peat sweep. But it was clear the Rams didn't care what had happened during the prior month.
Coming down into the game's final stretch, it was all CSU. The Rams were 10 points in front, had more rebounds and a better shooting percentage than the Aggies. If overall effort was quantifiable, Colorado State would have had double that of Utah State. Dreams of moving on to a quarterfinal matchup with No. 1 seeded San Diego State were looking to turn into reality.
However, CSU's groove was derailed at the 2:12 mark and everything started to fall apart.
"I thought we were the tougher team for 38 minutes. Unfortunately, it's a 40-minute game," head coach Larry Eustachy said as soon as he was put on the conference-tournament podium.
Despite having already started the late-game fouling process, an almost always sure sign of defeat, Utah State continued to scrap. Down by 10, Aggie guard TeNale Roland hit a monster shot from behind the arc, bringing life back to the Utah State section of the Thomas & Mack Center which was silent for the previous 15 minutes.
Roland followed it up with a layup 48 seconds later, CSU's Dwight Smith missed a jumper on the other end that turned into another 3-pointer at the Utah State basket. Boom – the Aggies were back within four and the intense level of energy provided by their fans paved the way for what was about to come.
An unfortunate series of events for the Rams would be an understatement.
Daniel Bejarano turned the ball over, which found its way into the hands of Utah State sharpshooter Spencer Butterfield, bringing his team to within one. On a scale of 1-10, noise from the cheers of Aggie fans would have been an 11, but it didn't stop there.
Flustered with the way the Rams were unraveling, Bejarano (who finished on 2-of-17 shooting) exchanged words with multiple opposing players. His actions slapped him with a technical foul and basically handed Utah State the lead on two free throw attempts. As soon as the whistle blew and official Randy McCall's hands signaled the call, Ram fans sank slowly back into their chairs and watched their counterparts in the Utah State section celebrate as if they had just struck gold.
It didn't matter that 40 seconds were still left to play.
The momentum of the game that Utah State robbed from CSU would be enough to seal the win without question. The Rams imploded from within, and the "technical difficulties" they had coming down the stretch caused them to crumble on themselves.
In sports, it's incredibly difficult to beat the same team three times. But in Utah State's case, it's not as hard when the final one is given to you. It would be hard to believe that this loss won't cause the Rams to lose sleep at night.
Collegian Sports Editor Quentin Sickafoose can be reached at sports@collegian.com and on Twitter @QSickafoose.