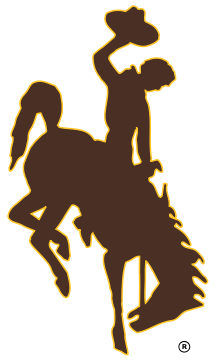 As the Colorado State men's basketball team heads into its regular-season finale Saturday at Wyoming, Collegian men's basketball beat reporter Keegan Pope previews the matchup:
Keys to a Colorado State victory:
Controlling the paint: The Rams dominated down low, winning the points in the paint battle 36-18 and cleaning up the glass to the tune of a 37-21 advantage on the board in the first meeting between these two teams. Look for a similar result on Saturday due to the Cowboys' weakness on the interior without star forward Larry Nance, Jr.
Getting easy buckets: Along with the loss of Nance's rebounding prowess, the Cowboys lost one of the best shot blockers in the entire conference when he went down. If J.J. Avila can stretch the floor and keep Wyoming's big men out of the lane, Jon Octeus, Daniel Bejarano and the rest of the Rams should have a field day getting good looks in the paint.
Smother Josh Adams: The sophomore from Parker, Colo., single-handedly kept the Cowboys in their latest of four consecutive losses, a 65-54 setback to Utah State. But, behind 29 points from Adams, the Cowboys stayed within striking distance before eventually wearing down in the second half. If the Rams can force him into tough shots, it will go a long way in stopping an already-decimated Wyoming offense.
Keeping their foot on the gas: Should the Rams get out to an early led, it will be crucial for them to keep both feet on the accelerator. Despite leading by as many as 17 against lowly San Jose State, the Rams allowed the Spartans to cut the deficit to 4 before running away with it. And while they aren't the same Wyoming team that beat No. 10 San Diego State earlier this year, if the Cowboys hang around long enough to keep the crowd interested, things could get very dicey down the stretch.
Key to a Wyoming victory:
 Shoot the lights out: This one is pretty simple. If the Cowboys want to avoid heading into the conference tournament on five-game losing streak, they'll have to light up the scoreboard in their home arena. They simply don't have the luxury of being able to grind out low-scoring wins without Nance and will need a career shooting night to win a game where they are overmatched at almost every position.
 Projected Starting Lineups:
Colorado State (16-14, 7-10 MW)
Pos.
Name
Height/Wt.
PPG
RPG
APG
G
Jon Octeus
6'4/170
13.5
4.6
2.3
G
Daniel Bejarano
6'4/202
16.8
8.4
3.3
G
Joe De Ciman
6'4/185
8.4
2.6
1.3
F
JJ Avila
6'7/246
16.7
7.4
3.6
F
Gerson Santo
6'9/238
5.8
4.2
0.4
Wyoming (17-13, 8-9 MW)
Pos.
Height/Wt.
PPG
RPG
APG
G
Riley Grabau
6'2/175
11.0
2.5
2.5
G
Nathan Sobey
6'3/185
8.7
3.3
1.9
G
Josh Adams
6'2/175
12.2
2.7
2.6
F
Jerron Granberry
6'4/225
5.7
2.0
1.1
F
Derek Cooke Jr.
6'9/220
5.8
5.9
1.0
Predictions: 
Keegan Pope: 80-65 CSU
Cali Rastrelli: 72-67 CSU
Hannah Cornish: 70-60 Wyoming
Keith Albertson (CTV Sports): 76-72 CSU
Steven Starcer (KCSU Sports): 66-63 CSU
Quentin Sickafoose: 74-62 CSU
Haleigh Hamblin: 79-75 CSU
Breakout:
Border War by the numbers:
1: Scholarship senior for both Colorado State and Wyoming, Gerson Santo for the Rams and Jerron Granberry for the Cowboys
3: Wyoming players from the state of Colorado, none of whom were heavily recruited by the Rams
4: Consecutive games the Rams have won over the Cowboys
64.1: Percent of CSU's total scoring accounted for by the trio of JJ Avila, Daniel Bejarano, and Jon Octeus
128-92: Advantage held by the Cowboys in the previous 220 meetings between the schools including a 74-35 mark in Laramie
Collegian Reporter Keegan Pope can be reached at sports@collegian.com and on Twitter @kpopecollegian.