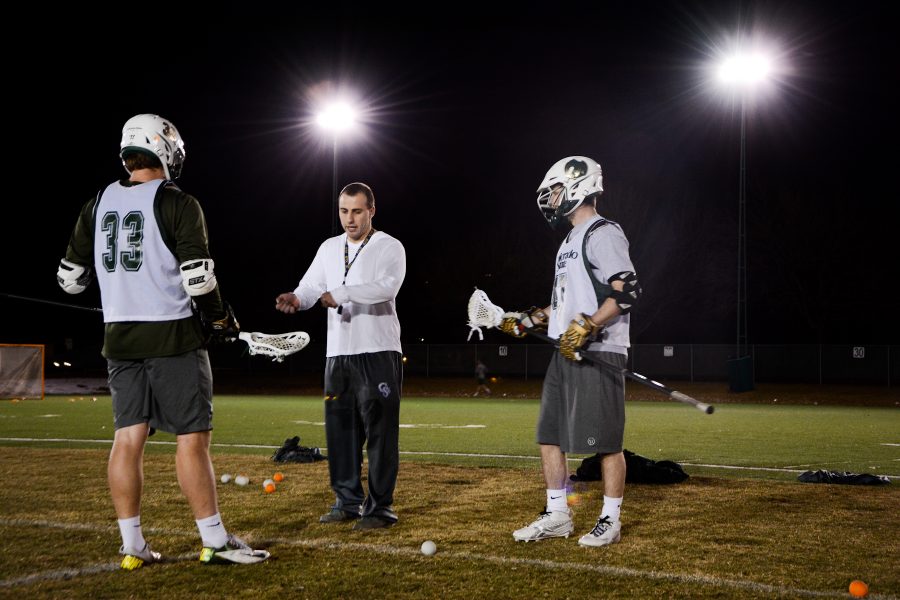 Change can be hard to swallow, especially when it leaves you worse for the wear. After their 33-game win streak was snapped by Brigham Young University two weeks ago, the road has been bumpy and injury-ridden for the CSU men's lacrosse team.
The defending MCLA Champions have since fallen to 6-3, dropping their national rank to 6. At this time last season, the Rams were 11-0 with a No. 1-shaped target on their backs.
The team lost their entire starting lineup to graduation, so they knew it would be a tough year. But that doesn't make the losses any easier to take. The Rams want more than anything to recharge a struggling offense and return to leaving a stream of victories behind them.
"Our offense is very methodical and requires a lot of thinking, so when guys go down and new guys have to come in, it might not gel as well," senior goalie Jack Regan said. "Right now we are just trying to find the right personnel and focus on what we are about."
The Rams will get the chance to unveil that focus Thursday at 7 p.m. against Davenport right here in Fort Collins on the IM fields. Thursday's tilt will be the first of four home-game competitions. The No. 15 Panthers have won four games in a row, posting heavy margins of a victory.
Also on deck is a Michigan squad that netted a combined 71 points in four games. By comparison, the Rams have scored just 26, half of which were in a single game against Cal Poly. Since then, CSU has suffered another major setback – losing junior Mike Wolfe, who was averaging 2.7 points per game, senior captain Kacy Carter with 1.6 points per game and sophomore Alex Creech to injuries.
In its recent game against San Diego State, CSU could only muster four points to squeak past the Aztecs in double overtime.
"The biggest thing on offense is injury, missing Mike Wolfe and Kacy Carter is hard because you don't have the leadership," Creech said. "But offensively we are starting to get back into the old chemistry we had last year, back to the basics."
In the wake of injury, senior captain Sean Smith has really stepped up, posting 2.5 ppg and steering the Rams in the right direction. The team will depend heavily on him to get their offense motoring before the Panthers do.
Senior goalies Regan and Koltin Fatzinger will carry the other half of that burden, placing themselves in between the goal and Davenport's 46 shots-per-game average.
"They have star players that can change the game, but we have a really strong defense," Creech said. "We just need to get back to the basics and focus on ourselves."
Collegian Reporter Cali Rastrelli can be reached at sports@collegian.com and on Twitter @c_rasta5.