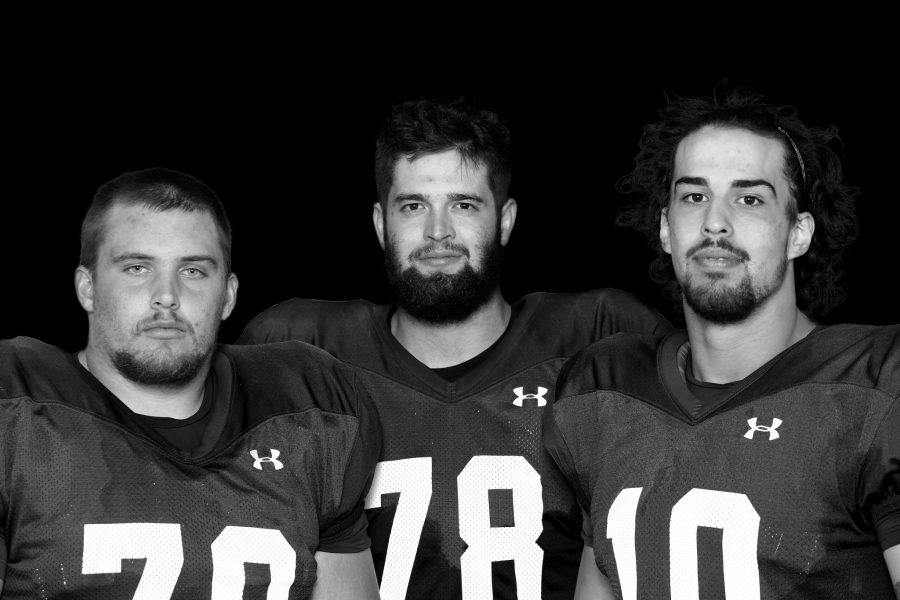 Everyone talks about the man under center, but it is high time our man in the center gets the love he deserves.
The Collegian football Player of the Week award goes to center Weston Richburg, not only for his stellar performance against New Mexico, but for the consistency he has shown throughout his tenure.
The red-shirt senior has started every game in his four-year career as a Ram, producing week after week – Richburg making plays comes as no surprise. But the way he played against New Mexico impressed coach Jim McElwain all over again.
"You want to watch impressive game film? Watch (Richburg). Don't look at anything else" he said.
The line is responsible for getting the run game going, as well as protecting the quarterback. Kapri Bibbs rushed for 291 yards and six touchdowns Saurday, and Garrett Grayson threw for 302 yards and three touchdowns.
Richburg has recorded 37 knockdown blocks, and has been nominated for the Outland Trophy, Lombardi Award and Rimington Award this season – winners will be announced this winter.
Upon accepting the Collegian's award, Richburg was, as expected, extremely humble.
"It's nice to be recognized for that, but there's four other guys on the line that do just as much or more than I do," he said. "I'd like to share that with them."
Aside from the physical presence he brings to the field, Richburg is a leader on the team, as well as a mascot of sorts – his sense of humor puts those around him at ease.
"Weston is a different breed, he's pretty sarcastic and has a dry sense of humor," Garrett Grayson says. "He's always making fun of me, giving me a hard time, but that's his way of calming people down in the heat of the moment. He'll throw a joke out there and give everyone a laugh."
Football Beat Reporter Cali Rastrelli can be reached at sports@collegian.com or on Twitter @c_rasta5.
Related articles
Experienced offensive line key to CSU football's big win against New Mexico

Q&A: CSU football head coach and players on latest win and moving forward

Billboard Bibbs: five for five for five