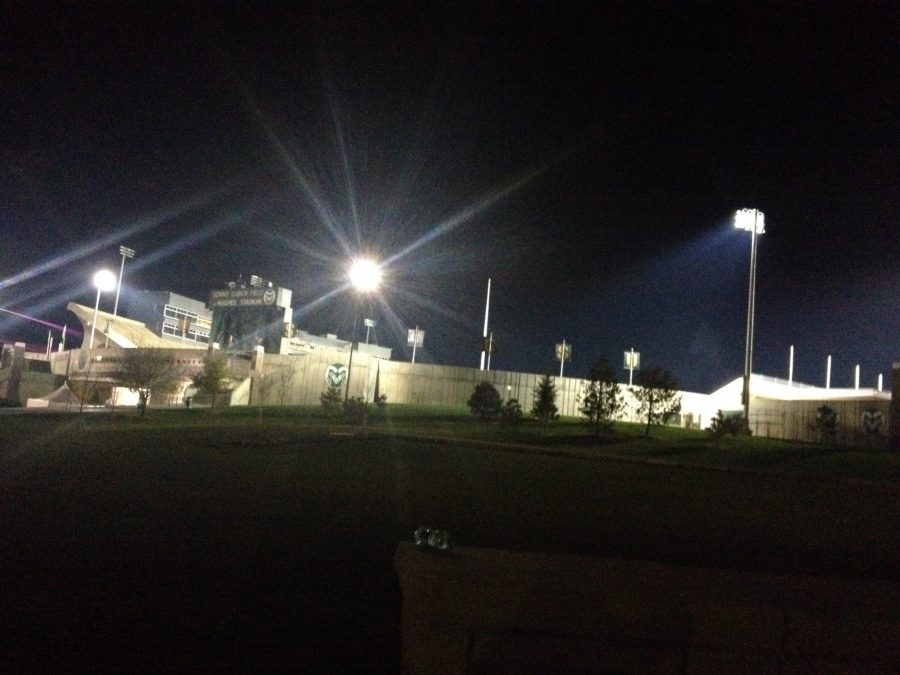 They don't always go to class, they don't always vote, they rarely do homework, and they certainly do not attend football games. Who is this mystery group? Fort Collins students; that's right — you.
Football attendance at Hughes hit an all-time low this season, the concrete stands are only  occasionally speckled with a green or orange dot. The apathetic opinions about the football team have made themselves glaringly obvious, but why?
Hughes Stadium seats 34,000. The average attendance for a football game in 2013 was 16,832. Last season, the Rams went 4-8, and still averaged 3,000 more students per game in attendance. The University of Hawaii, which still has not won a single game, is averaging 33,906 per game; and our players feel it.
They do not feel they deserve to have a gaggle of screaming fans in the stands.
"Since I have been here, we haven't really given the fans a reason to come out and support us," senior offensive tackle Jared Biard said. "I don't really blame them, we can't have disappointing losses like we've had at home this year and still expect our fans to show up."
Running back Kapri Bibbs is breaking records on a weekly basis. He is No. 1 in the NCAA for rushing touchdowns with 25, he now owns two school records and he single-handedly scored 36 points last Saturday. The Rams brought home the Bronze Boot this year from it's five-year home in Laramie; center Weston Richburg is probably going to play on Sundays after graduation and linebacker Shaquil Barrett records a sack almost every game.
Want more? The Rams (6-5) have a better record than the Buffs (4-6), the weather has been absolutely superb for every game, coach Jim McElwain has been seen passing out tickets by hand, and, most important, CSU is in position to go to a bowl game for the first time in five years.
The effort exists on the part of the football team. They work to prove their worth, but they are practicing for an empty curtain call. Even when they are winning, the few fans who show up leave early.
Senior tight end Crockett Gillmore says he prefers to play at away games, in front of a booing crowd — at least there are people watching.
Even Brett Newbanks, a Loveland police officer who patrols the football games, has noticed the steep decline.
"I guess it ebbs and flows a little bit," he said. "But I think they have a great team this year, so it seems surprising that there isn't more support."
However CSU fans have one more chance to prove their loyalty this season. After taking on Utah State in Logan this weekend, the Rams will play their final game at Hughes Stadium against the Air Force Falcons on Nov. 30.
With bowl-game hopes hanging in the balance, and the chance to finish with a winning record for the first time in four years, there will be added pressure to perform. In addition, 15 Rams will be honored for their senior day.
"It would be nice, personally if people came out to the Air Force game. It's my, and a lot of guys', senior day," Biard said. "We put a lot of heart and soul into this university."
Football Beat Reporter Cali Rastrelli can be reached at sports@collegian.com and on Twitter @c_rasta5