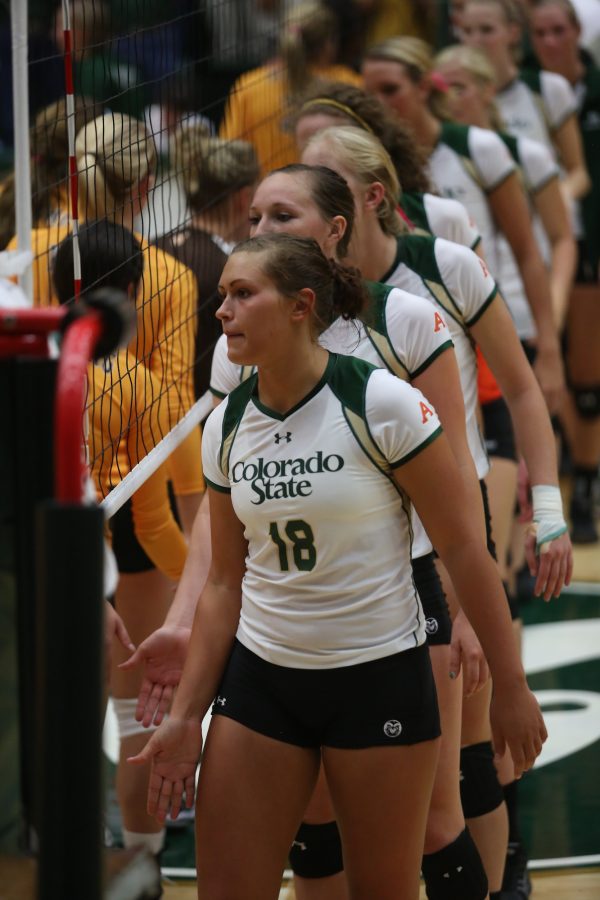 AVCA Rankings: October 21
1. Texas (13-2) Previously 3
2. Penn State (16-2) Previously 4
3. Washington (15-1) Previously 6
4. Southern California (17-2) Previously 1
5. Florida (18-2) Previously 2
6. Standford (13-4) Previously 7
7. Minnesota (18-3) Previously 10
8. Hawaii (16-2) Previously 9
9. San Diego (15-3) Previously 11
10. Michigan State (17-3) Previously 5
11. Missouri (23-0) Previously 18
12. Colorado State (17-0) Previously 12
For the first time since breaking the AVCA Top-25 coaches poll in week three, Colorado State remains locked in at the No. 12 spot. For many fans, it came as a surprise that this undefeated team could not scratch the surface of the top 10 teams in the country.
The reason teams fluctuate in the top 10 reflects on the number of victories against other top ranked teams. This season CSU has yet to play a top 10 team, as its remaining schedule resides in the MW.
"We're in that poll simply because we are undefeated," Head Coach Tom Hilbert said. "There is no one in that poll that we have beaten, so its hard to make a comparison."
If CSU were to defeat a top-ranked team, the change in position would be similar to Missouri's in Monday's poll.
It was a drastic jump for the Tigers. Missouri  increased from 18th to No. 11 after a four set victory against then No. 2 Florida. Missouri also remains the only other undefeated team in the NCAA.
Without defeating a ranked team, it is unlikely that CSU will drastically increase in the rankings, especially because last week's two dominating victories on the road kept them in the same position.
"For us to get a whole lot higher, were going to need to beat someone with a higher  ranking," Hilbert said. "So I feel pretty fortunate to be as high as No. 12. It's gonna come down to proving it in the NCAA tournament."
Volleyball Beat Reporter Haleigh Hamblin can be reached at sports@collegian.com