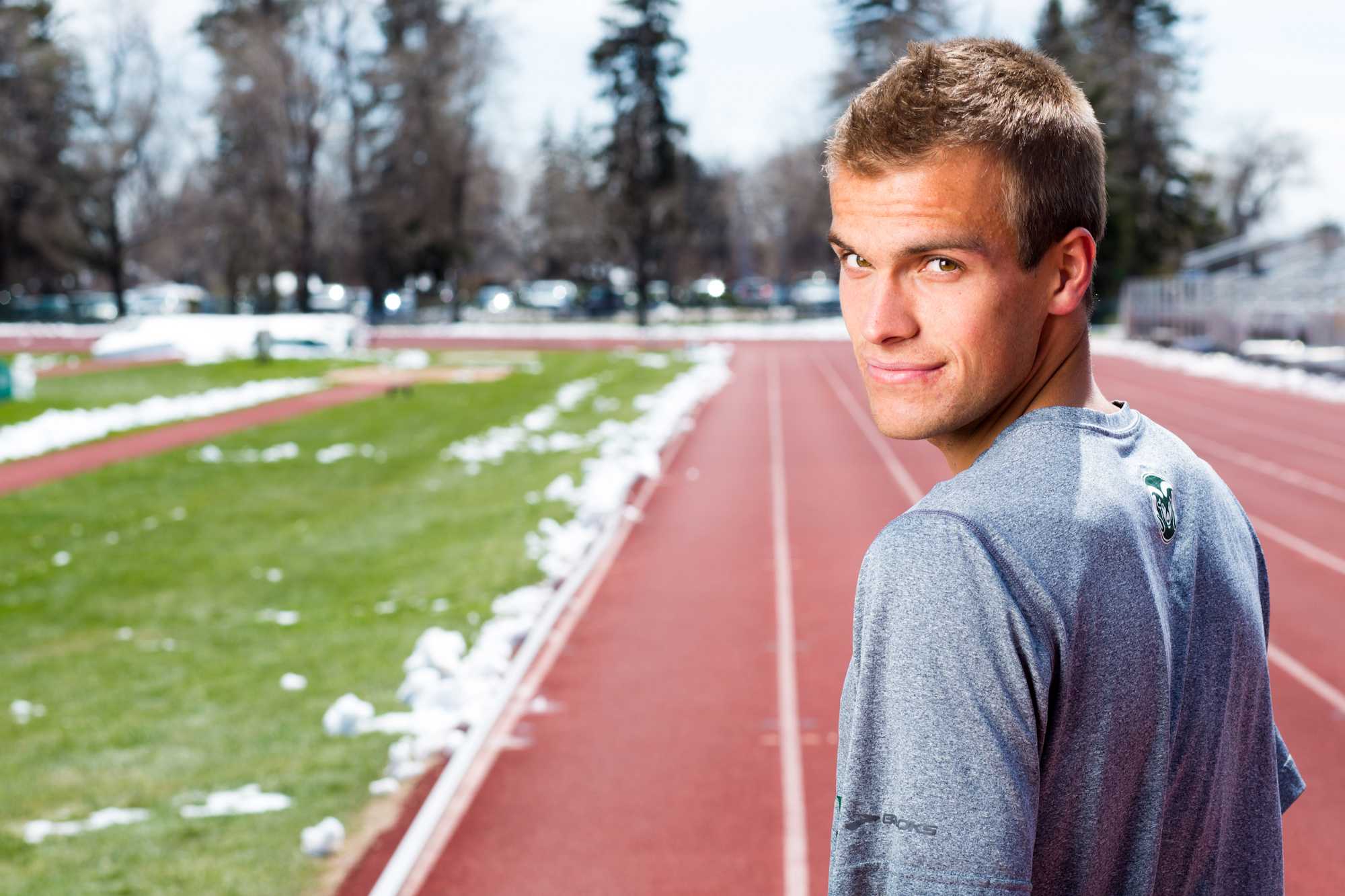 For Andrew Goodman, running has been in his blood for as long as he can remember.
After all, his father Rick was a standout runner at Eastern Michigan and both of his brothers competed at the high school level for Palmer High School. But without a little helping hand from his parents, Goodman may have ended up as a soccer player instead of becoming one of the top distance runners in the country.
"In elementary school I only played soccer, but when you get into middle school you start traveling and playing competitively, and my parents weren't looking for me to play competitive soccer," Goodman said.
His parents must have known something that Andrew didn't, because joining the track team in the in sixth grade has paid off immensely for the junior from Colorado Springs.
After qualifying for the NCAA Championships in the 3,000-meter steeplechase and taking 5th place in the 1600-meter run at last spring's Mountain West Indoor Championships, Goodman has followed up with an even more impressive fall for the cross country team.
Through three races Goodman has finished in third, ninth and twenty-first place while leading the Rams to a No.15 national ranking, their highest since 2003. However, even Goodman didn't expect to have as much success as he's had so far.
"Last season Coach (Art) Seimers said he needed me to run cross country because he wanted to make it to nationals and in my mind I thought 'yeah, in my dreams.' But after we placed second at the Griak Invitational, it became a reality that we could make it nationals," Goodman said.
Though he may not have envisioned this type of success when he started track in middle school, Palmer High School coach Kent Christy knew Andrew could be great the since first time he saw him run in the eighth grade.
"From day one he was never going to be a good runner, he was going to be a great runner.  It was in his mind that he was going to be great and he made it happen," Christy said.
After a high school career where he was named first-team All-State three times as well as being named to the All-Southwest Region team twice, Goodman decided to take his talents north to Fort Collins. He was extremely impressed with the program then-coach Brian Berryhill had built and decided that CSU's training program was the right fit for him.
"Out of the three schools I visited, I definitely liked the guys on this team the best and the program was very speed-oriented instead running a ton of miles and expecting it to make you better," Goodman said.
Though his knack for running has been extremely impressive, second-year head coach Seimers believes Goodman's best asset is his work ethic.
"The way he works is contagious, having a group of athletes who will buy into a new program and work hard at it has given us a pretty special team, and Andrew has been at the front of that," Seimers said.
As the team heads into the Mountain West Championships on Nov. 1, the Rams' coaching staff will look for Goodman to continue to lower his personal-best times and be the anchor of a team looking to unseat New Mexico as conference champions. Goodman's leadership, along with the leadership of CSU's other top runners has been a huge catalyst for the team's success and they expect it to continue into their final three meets of the 2013 season.
"Andrew's success has made the other guys believe they can have that same success if they continue to work, and that's the kind of thing that will take this program to new heights," Seimers said.
And to think all of this could've been for naught if Goodman's parents had decided to let him to play competitive soccer.
Sports writer Keegan Pope can be reached at sports@collegian.com and on Twitter @kpopecollegian.
Related articles
Sports Brief: Rams men's cross country at best national standing since 2003

Cross country brief

CSU soccer falls to MW leaders