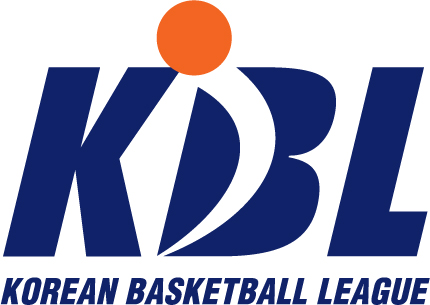 In the United States, most basketball fans keep their attention on three leagues: High school, college and the NBA.
Most in the United States only pay attention to the latter. However, as basketball fans may have seen in this year's NBA Draft, many of the top prospects in the NBA are coming from international platforms. Those international platforms are available for those players who have the potential to be in the NBA, but may need a little more experience to make the leap.
CSU has two alumni who are looking to make their mark in the international basketball stage: Andy Ogide from CSU's 2011 graduating class and Greg Smith from 2013.
Both are looking to join the Korean Basketball League.
Tryouts for the KBL are underway in Las Vegas this week. Both Ogide and Smith are showing their talents to scouts from the KBL, a league with 10 teams. Significantly smaller than the NBA, a league with 30 teams — and an expansion in the works — the KBL still provides significant opportunity for talented players from around the globe.
The KBL can still offer significant paychecks to their athletes. Several reports had pro Rodney White's KBL contract valued at $350,000 a year. Enticing, but not near the NBA average of $5.1 million.
But, for a talented athlete fresh out of college, $350,000 is a much-welcomed pay check.
Ogide has already spent a lot of time across the pond, playing two seasons in Spain for two teams, Gipuzkoa and Breogan.
Ogide can provide solid post moves to a team at the four spot. At CSU he was an undersized big man. With his height and body type, Ogide would be a perfect NBA small-forward who could slide to the post on either side of the court. Unfortunately, his time at CSU didn't do him the justice it could have. If CSU would have had a center like Colton Iverson during Ogide's stint at Moby, he would have had the flexibility to expand his range.
Former head coach Tim Miles kept Ogide inside 15-feet from the hoop. With a smaller roster, Ogide's size was needed in the post. When CSU played Kansas in 2010, Ogide was forced to battle with the Morris twins. However, with so much dedication and time spent in the post, Ogide didn't get a lot of time outside of 20-feet. He did have the opportunity to expand that game while in Spain, though.
As for Smith, he has expanded his range since shedding his Rams gear; he would be a solid shooting-guard or small-forward option for a team in need of a shooter who can also attack the paint. Smith still runs with the Rams summer team. I had the opportunity to survey their practice and watch how his game has developed since the NCAA tournament.
CSU was loaded with shooters during Smith's era. Smith was molded into the program's star after Ogide's departure However, there was no room for a "Carmelo Anthony" on the team. Smith has a deep range shooting ability, one he wasn't scared to use against his former team during summer pick-up games.
The fact that Smith was willing to hold off on showing his range during the season shows his dedication to the team effort. Instead, he limited his threes to necessary and available opportunities. Plus, when he was given the ball for a contested three, Smith would capitalize on a fake, followed by a quick drive-and-spin with a deadly fadeaway 15-footer.
Both Ogide and Smith have had unique opportunities to capitalize on assets to their games while at CSU. Ogide developed a post presence most his size aren't as developed in. Smith, on the other hand, developed a quick drive to the paint, one which many his size would pass on to force an outside shot with.
Hopefully their time in Las Vegas this week attracted scouts not only to them, but to the potential coming out of CSU in the future.
Also, do not sleep on Ogide or Smith in terms of NBA opportunity. The NBA is starting to recruit outside of the union, with many top players coming from outside the borders. I could see both being contributors to NBA teams one day. Shoot, if 35-year-old Pablo Prigioni could get in the NBA, Smith and Ogide will be there in only a matter of time.
Managing Editor Dillon Thomas can be reached at news@collegian.com.