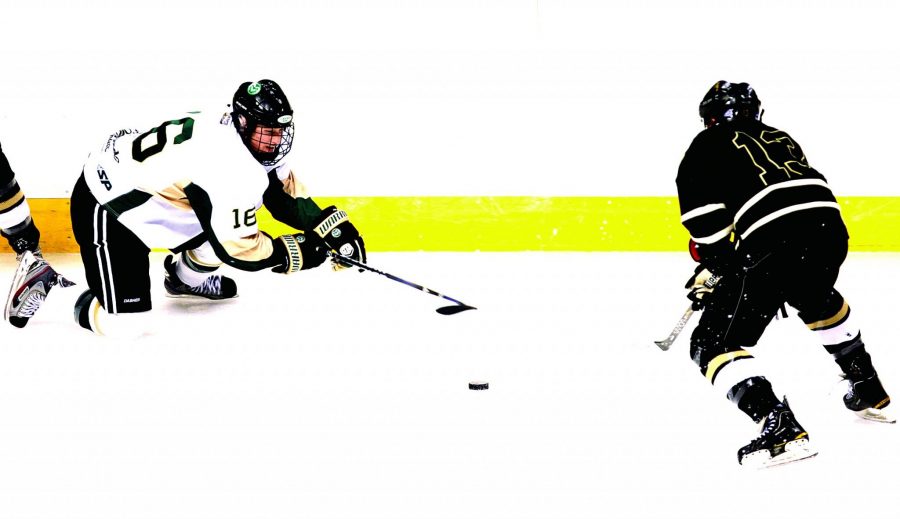 CSU hockey Kelly Newton was all smiles after the 3-1 win over DU Saturday and the 9-2 triumph over CU–Boulder.
Coming off a three game losing streak in Oklahoma, CSU started the Friday night game against CU–Boulder with a 1-0 lead in and continued to boost their confidence with a seven point victory.
Dominating from the start, CSU put up the first points within the first five minutes of both games.
Letting up in the second period against DU, CSU goalkeeper put himself on the line and blocked the Pioneer's charging defense on and off his skates.
"We needed to put up the third goal sooner," Newton said. "We kept letting them back in, and it is something to work on."
Looking to the upcoming week, Newton and the team must regain their focus to ensure a win in the upcoming games in Utah.
"It was good to come in with the quick goals, but then we took our foot off the gas," Newton said. "It is hard for us to stay motivated."
With the season coming to a close at the end of the month, the Rams have no room for error at this point. A challenging schedule awaits CSU as they head to Utah this weekend and then challenge DU and CU–Boulder again at home.
"We need to knock them off one at a time," Parker Harrison said. "It is about tightening up and focusing."
CSU will plan to focus on defense in its upcoming practices as well as tightening down the hatches and continuing to put up points when they are in control.
"I thought we played really well," sophomore goalkeeper Alex Steidler said. "We kept up our strong defense … they had a good goalie but we ended up pulling it out."
CSU will challenge Division I Utah this weekend for an automatic bid to Nationals in St. Louis, Mo.