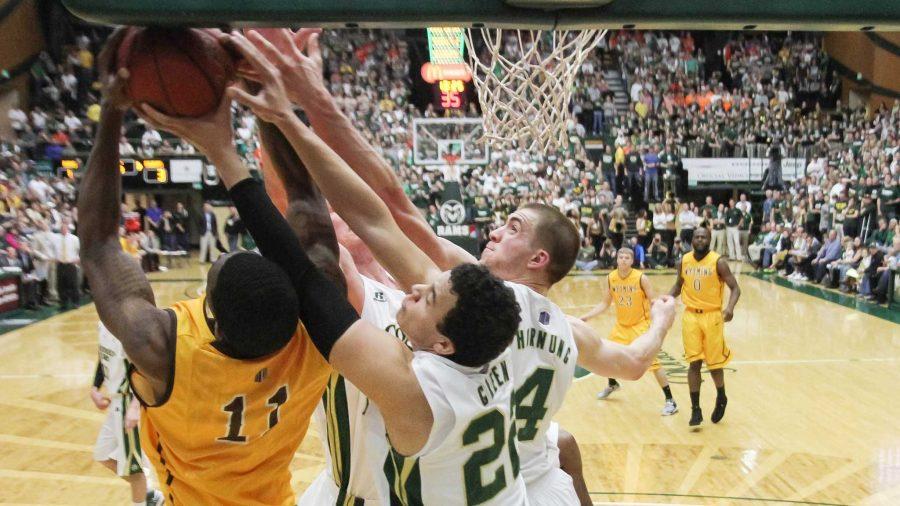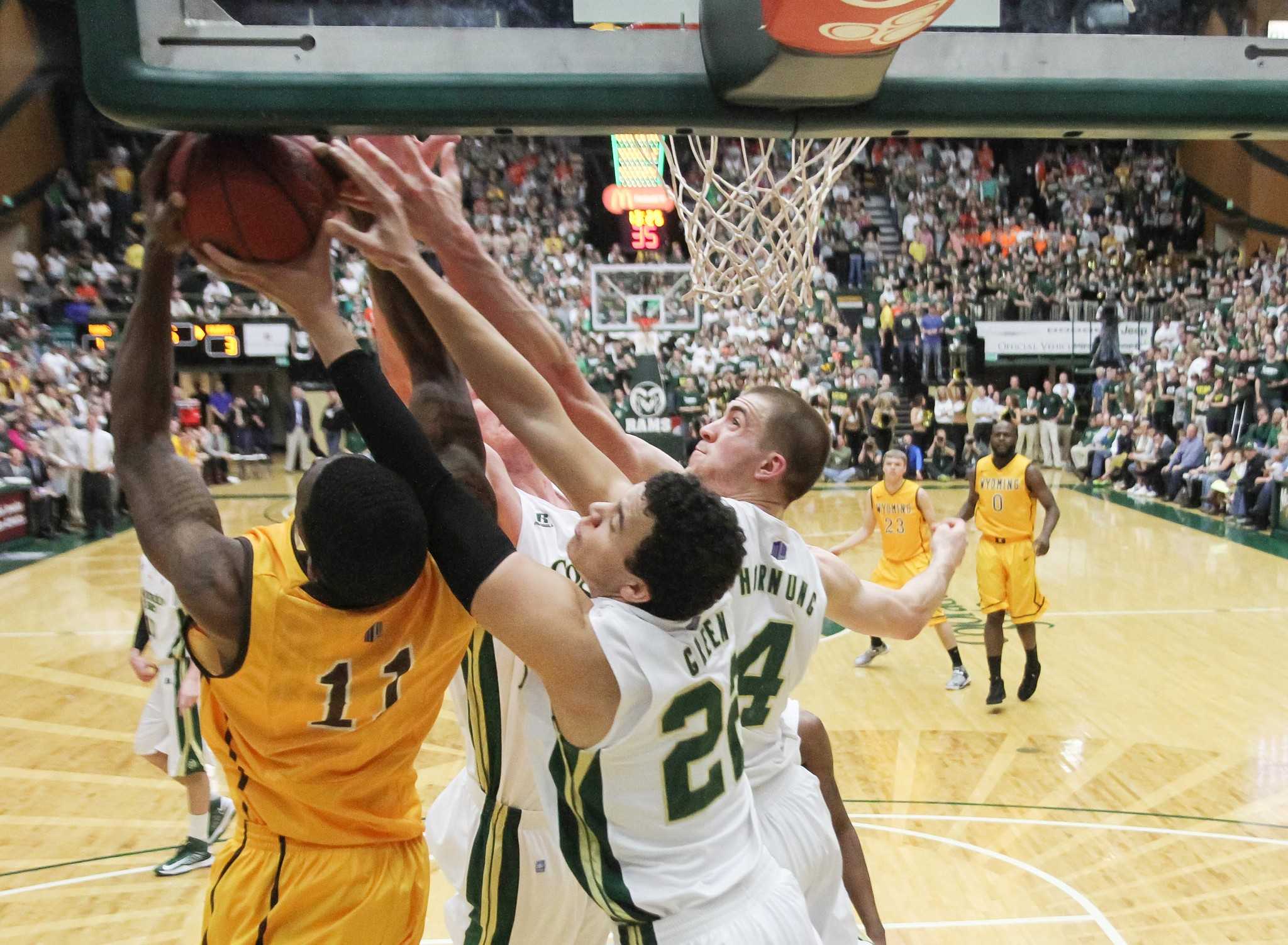 The mark of any great team is how well all five players play together on the floor at any one time.
As CSU has gotten off to an 18-4 start to the 2012-13 season, the play of the complete team has been an emphasis in an effort to get them back to the NCAA tournament.
The Rams put that team effort on display Saturday night against their rival Wyoming as CSU had five players score in double digits and three players grab eight or more rebounds in a dominating 65-46 victory.
"I think we had a complete team effort if you look across the board," senior forward Pierce Hornung said. "We have five guys in double figures so that is the mark of a good team when we have the depth that we can do that."
The Rams pulled out some of that depth early on in the game.
Towards the end of the first half, CSU found itself in a 24-21 game with just under three minutes to play until halftime.
That's when sophomore reserve guard Daniel Bejarano took over the game.
Bejarano scored the final seven points in the first half for the Rams, including a three pointer he banked in with 1.8 seconds to play as he was fouled by Wyoming senior forward Leonard Washington.
"I don't know I just tell them, `Get in the hole, there's only five seconds left,' Bejarano said. "I just get the ball and I just shoot. It happens to be at the last second but it is just a shot."
Bejarano missed the ensuing free throw, but the damage had been done.
CSU recaptured the momentum that propelled them to a dominating second half performance.
"It changed the complexion from we're in control, we stayed the course, it's 24 to 21 at half," Wyoming coach Larry Shyatt said. "And then I think everybody, maybe except me, said no, no it's 30 to 21, it's a completely different game."
In the second half, it was senior guard Dorian Green that led the Rams scoring 10 points while chipping in five assists as the Rams cruised to victory.
While CSU utilized a balanced attack to dismantle Wyoming, the Cowboys failed to answer the bell on the offensive end, as they had one player, senior guard Derrious Gilmore, who scored in double figures.
The Rams had a hard time containing Gilmore, who scored 26 points, 18 of which came in the second half, but it simply wasn't enough to stop CSU's bid for a 26-game home winning streak.
As Gilmore shined, the rest of the Cowboys struggled, shooting just 29.8 percent from the field.
"It takes five guys on defense playing together, everybody doing their assignment, not breaking down, contesting shots, and trying to make shots as difficult as possible," Green said. "I think when we are edgy on defense and ready to go, we are difficult to score on."
Continuing their play as a team and not just individuals will be key in allowing the Rams to continue their success into their final nine games of the season and into the postseason.