McKissick: Stop getting your news from social media
Nathaniel McKissick
September 19, 2021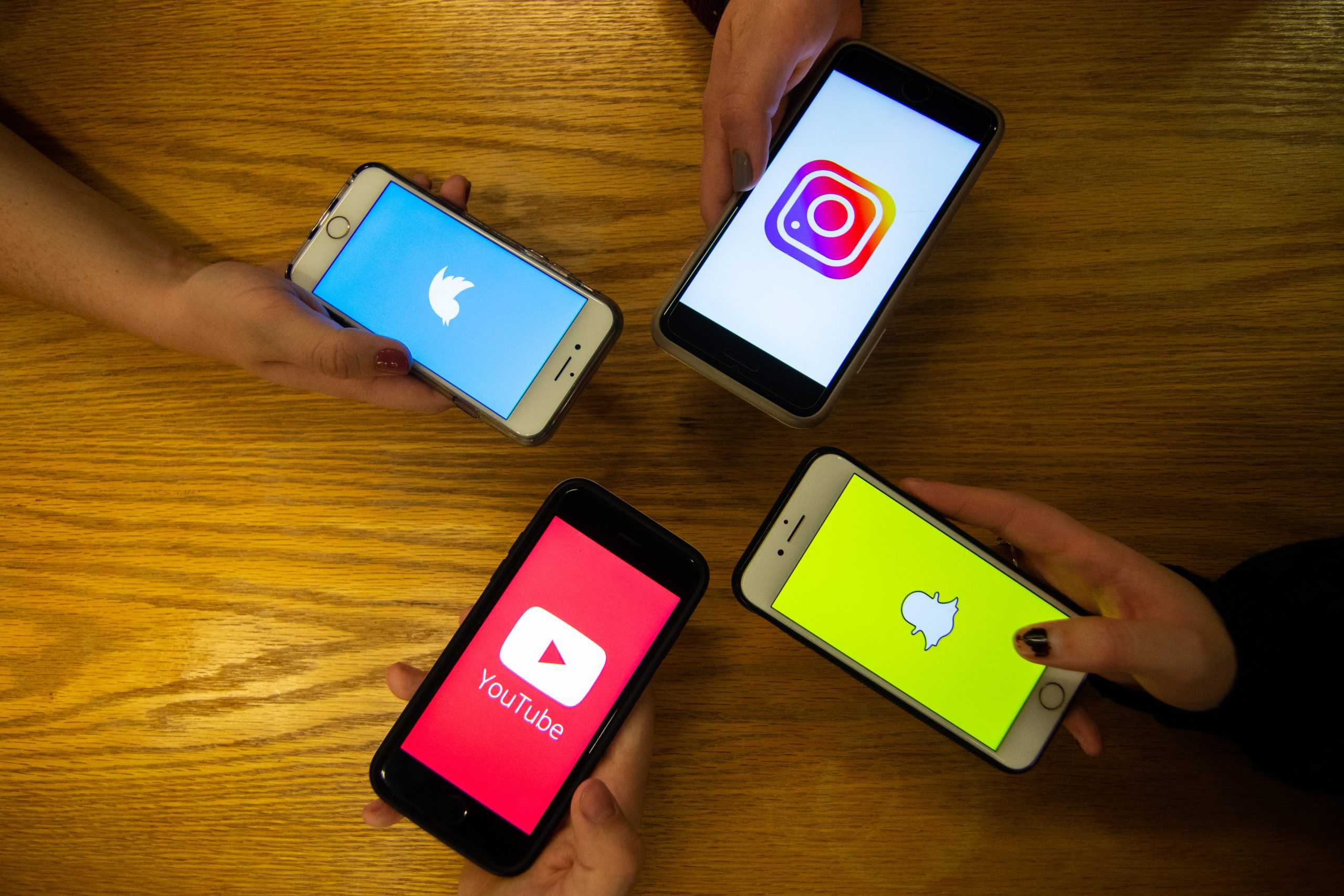 Editor's Note: All opinion section content reflects the views of the individual author only and does not represent a stance taken by The Collegian or its editorial board.
College is a time in many students' lives when they first take an interest in maintaining an informed citizenry and staying up to date with current events. Going as far back as the 1960s, when anti-Vietnam War protests were spearheaded by university students, college remains a time for familiarizing yourself with the world's latest affairs.
In recent years, as social media has exploded and grabbed the attention of Americans, young adults have shown less and less interest in keeping up with professional news.
Even social media accounts with innocent intentions that may not mean to misinform their followers could end up presenting disingenuous information with no context."
A 2020 Pew Research Center study revealed that 18% of news-consuming Americans primarily get their political news through social media. Research from that study suggests those who rely on social media platforms to remain up to date "tend to be less likely than other news consumers to closely follow major news stories" and less knowledgeable of and engaged with important news topics. 
If we were to look back, the counterculture hippie movement of the 1960s would have had trouble gaining traction if so few of its participants were interested in the news.
Letting a social media influencer or page that has no affiliation with a journalistic publication or journalistic standards give you news can be dangerous. 
Firstly, depending on the social media platform's content rules, the information doesn't technically need to be presented in full context — or in some cases, accurately. Juxtapose this with an accredited and reputable publication like the Associated Press, where the intention is to present the full, unvarnished truth to readers, and you might see the issue.
"There is simply no substitute for legitimate news outlets and trained journalists to keep us informed objectively, without fear or favor," said David Freed, a special assistant professor of journalism at Colorado State University, who has taught news literacy and misinformation.
Even social media accounts with innocent intentions that may not mean to misinform their followers could end up presenting disingenuous information with no context.
Take the recent Instagram post of local social media account @BarstoolCSU — a college-specific affiliate of Barstool Sports — as an example.
On Sept. 8, after religious preachers took to The Plaza to harass the LGBTQ+ community and disparage the rights of women, Barstool CSU posted a picture of one of the preachers, Keith Darrell, being arrested.
The picture was posted alongside a video of CSU campus police arriving at The Plaza, and the caption did little to provide context, so was it no surprise when several students took to the comment section believing that Darrell had been arrested in Fort Collins. Barstool CSU did not respond to the comments to provide clarity or refute such assumptions.
The reality of the situation is Darrell was not arrested in Fort Collins at all, but he was in Boise, Idaho, following a similar display on Boise State University's campus. Darrell was allowed to leave CSU's campus without any legal reprimanding for his egregious outbursts.
While it's clear the point of Barstool CSU's page isn't to inform their followers of current events but to post entertaining pictures and videos related to CSU events, the post in question can easily be misconstrued, as demonstrated in the comment section. Like other accounts on social media, this page has no journalistic code to abide by or any formal journalistic training in reporting the news. 
Random social media accounts that provide you snippets of the news have their own agendas, don't care about conflicts of interest and, more often than not, face no consequences when they spread information that is missing context or is outright false, especially when they have the shield of anonymity. We need to be careful about how much trust we're willing to place in social media to deliver us the truth. 
Nathaniel McKissick can be reached at letters@collegian.com or on Twitter @NateMcKissick.