Cooke: Despite experience, Dykson and Gebretsadik lack concrete promises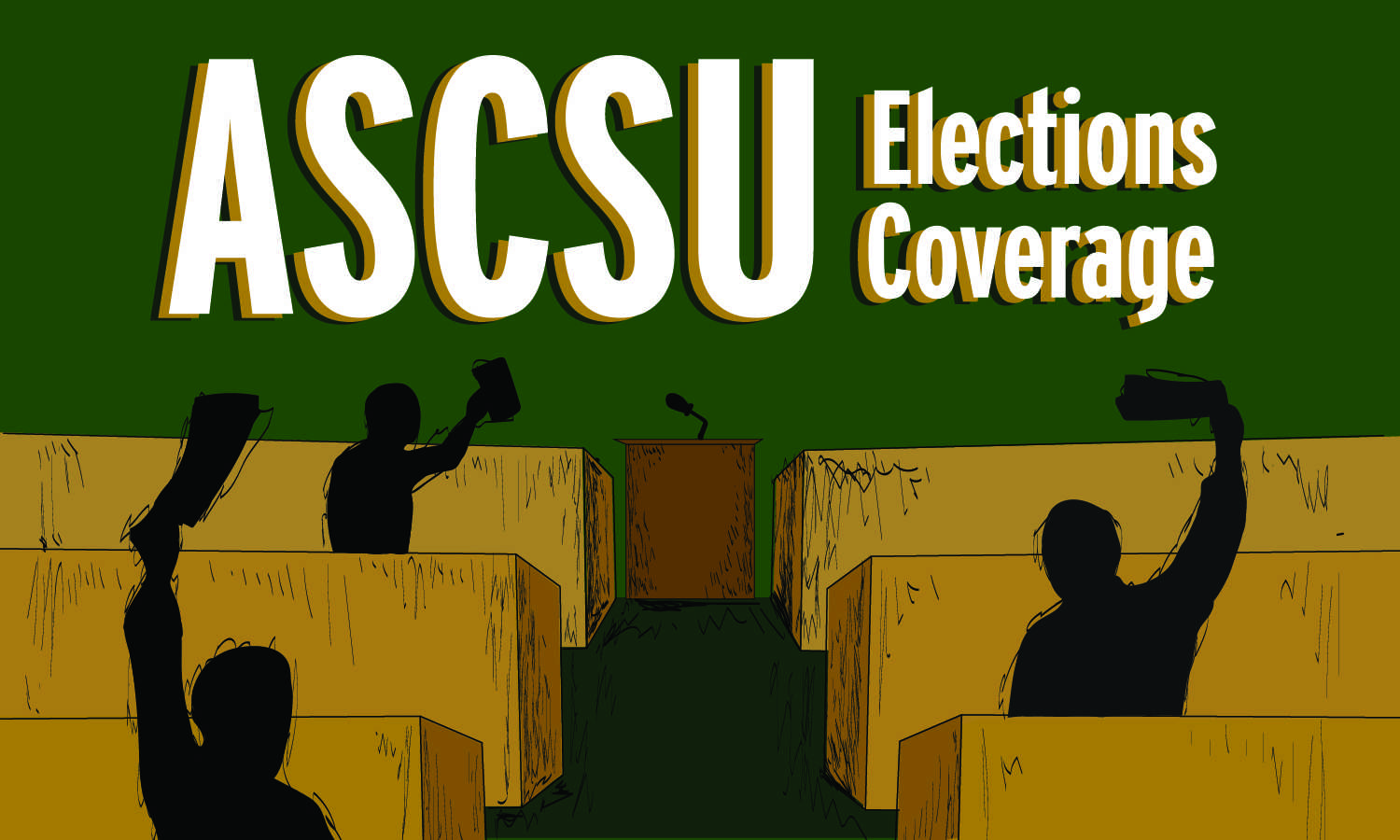 Editor's Note: All opinion section content reflects the views of the individual author only and does not represent a stance taken by The Collegian or its editorial board.
Christian Dykson and Merry Gebretsadik are running for president and vice president of the Associated Students of Colorado State University. Their platform is built on three main ideas: "radical inclusion, transparency and stewardship." Although both candidates bring valuable experience to the table, their campaign lacks specific and tangible plans for productive change.
Both Dykson and Gebretsadik have extensive experience with campus government. Dykson is the current speaker of the senate, and in the past, he held positions on the University Affairs Committee and the Lory Student Center Governing Board.
Gebretsadik is currently an ASCSU senator, a chief diversity officer and a member of the President's Multicultural Student Advisory Committee. In addition to her current positions, she brings three years of ASCSU experience to the table.
Students want to hear a clear blueprint of proposals from ASCSU more than repeated affirmations that their problems are a concern to ASCSU."
These candidates' history is perhaps their biggest advantage. Dykson and Gebretsadik claim that their experience puts them in a position to connect student demands with solutions.
"Christian (Dykson) and I have actually met with the city manager of Fort Collins, as well as the CEO and president of the Chamber of Commerce," Gebretsadik said in the vice presidential debate, "We want to strengthen that relationship with the City … in order to ensure that U+2 is eradicated because our students are suffering from this policy."
Gebretsadik said that she and Dykson "understand the complexities of ASCSU," and that this sets them apart from the other candidates. Overall, Gebretsadik and Dykson "want more community engagement and more community building" between CSU and the City.
Although the two candidates have an impressive history of policy work behind them, what they don't have are concrete and realistic proposals.
Dykson and Gebretsadik's most tangible idea for achieving transparency between students and ASCSU is a ticker on the ASCSU website that tracks how student government spends students' fees. Granted, this is a good idea, but it seems to be the only one these candidates have.
The only other detailed proposal for achieving their platform's goals is moving ASCSU desks outside onto The Plaza for a day for a closer interaction with students. Though that could actually spur some interesting engagement, Dykson himself admits "this may not be pragmatic."
Besides these two ideas, the candidates seem to want productive change more than they want to draw up specific plans for achieving that change. Keeping in mind their extensive experience with ASCSU and Fort Collins City officials, we should expect more from them besides repetitive reminders of the fact that they hold that experience.
What have they actually discussed with City leaders? Based on those discussions they claim to have had, how realistic is U+2 reform? What would Dykson's idea of "changing the focal point" to be more student-centered actually look like?
Students want to hear a clear blueprint of proposals from ASCSU more than repeated affirmations that their problems are a concern to ASCSU. If our student government continues to emphasize value confirmations instead of material policies, then it will continue to struggle with student engagement.
My colleague Cat Blouch wrote on this precise issue, to which I have to agree.
"The hope of making a change falls short without strong foundations of concrete goals," Blouch wrote. "It is this very lack of tangible solutions that create(s) the never-ending cycle of empty promises repeated every year by candidates, and we cannot expect the student body to vote when they don't know for certain what policy they are voting for."
Despite this lack of tangible proposals, Dykson and Gebretsadik possess the knowledge and experience to form such proposals. Their work inside CSU and beyond puts them in a position to make the connections that can lead to truly productive change.
At the end of the day, one thing remains certain: Students will not see their concerns addressed until they voice those concerns with their votes. Regardless of which pair of candidates speaks to you, it's necessary to speak to them by voting this week between March 30-April 1 on RAMweb.
Cody Cooke can be reached at letters@collegian.com or on Twitter @CodyCooke17.