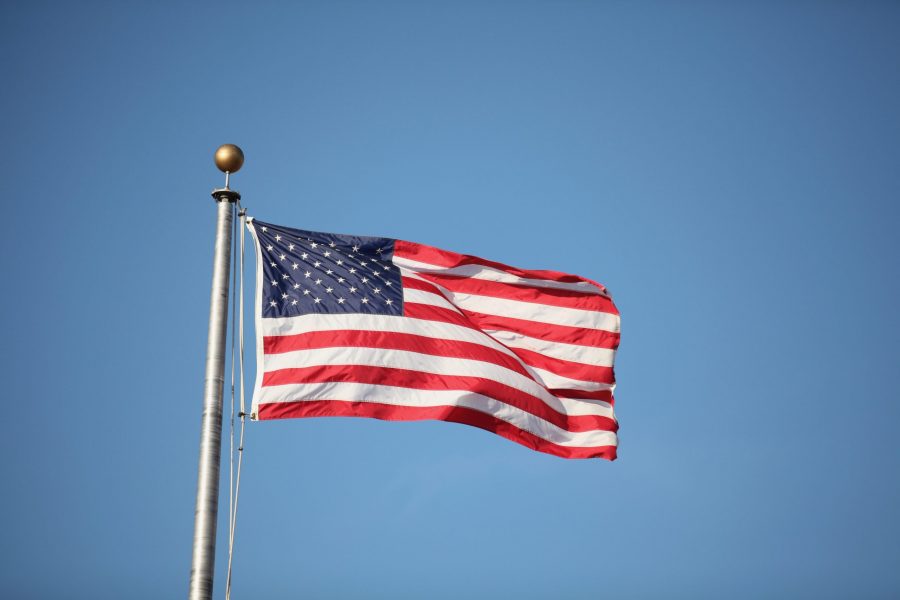 Editor's Note: All opinion section content reflects the views of the individual author only and does not represent a stance taken by The Collegian or its editorial board.
This year and this election have given me time to think about the future. Not just my own future but the future of the country altogether. For me, life feels like that moment at the top of a rollercoaster, the tipping point right before everything plunges forward.
I'm sure I'm not alone in that feeling. Elizabeth Dias with The New York Times suggests that this election has raised deeply personal and philosophical questions for the entire nation and that the answers to these questions go beyond politics "to the identity and future of the American experiment itself."
That might seem like an overwhelming burden for some of us, but I think this challenge of carrying "the American experiment" into the future is not only necessary but exhilarating and full of potential. What lies ahead of us, though, must be understood with what lies behind us.
While we follow our own academic paths and prepare for our futures, students at Colorado State University should keep in mind that any comprehensive vision for the future is founded on an equally comprehensive understanding of the past.
History should be a tool with which we analyze our past decisions and understand what motivated them, what resulted from them and how those results have shaped the present. Moving forward without this knowledge would be ignorant and counterproductive.
The New York Times's 1619 Project underscores the significance of history as a tool. Through essays about traffic jams, mass incarceration, disparities in health care and other topics of contemporary life, the 1619 Project "aims to reframe the country's history by placing the consequences of slavery and the contributions of Black Americans at the very center of our national narrative."
"Will we use our history as a tool to guide us into the future, or will we stand atop our history like an immovable pedestal, something only to be proud of and never to be criticized?"
It is an undebatable fact that slavery and its legacy has fundamentally shaped the course of American history. Even academic critics of the 1619 Project like historian Sean Wilentz understand "that the United States and its past are rooted in vicious racial slavery and the lasting inequities that are slavery's legacy."
But the most important part of the 1619 Project's statement is the description's last three words, "our national narrative." In America, history has a tendency to become a story that we tell ourselves, a story that justifies patriotism and defines identity at the expense of useful hindsight.
President Donald Trump demonstrated this perspective at the White House Conference on American History in September of this year. Trump claimed that the "left has warped, distorted, and defiled the American story with deceptions, falsehoods, and lies." He called the 1619 Project "totally discredited" and labeled critical race theory as a "horrible doctrine."
The president then went on to boast about banning "trainings in this prejudiced ideology from the federal government." He also announced a grant awarded by the National Endowment for the Humanities to support a "pro-American curriculum that celebrates the truth about our nation's great history."
As we move forward, students should examine this conflict of perspectives. One prepares for the future by reexamining the past from the ground up while the other maintains the story of that past with power from the top down.
We must ask ourselves: Will we use our history as a tool to guide us into the future, or will we stand atop our history like an immovable pedestal, something only to be proud of and never to be criticized?
CSU understands the usefulness of acknowledging the past to foster a better present and future. This is the purpose behind the University's Land Acknowledgement, a recognition of our campus's history as "the traditional and ancestral homelands of the Arapaho, Cheyenne and Ute Nations and peoples."
The school understands that its very existence "came at a dire cost to Native Nations and peoples," but accepts its responsibility and commitment to inclusive education for everyone by acknowledging this history.
CSU's example is why I have faith that my fellow students and I are ready for the future. We've learned that our history, while violent and unjust for so many, can teach us lessons about who "the American experiment" has involved and how those people were either benefitted or cheated by it.
We've all heard the cliché that those who don't learn from history are doomed to repeat it. But I think it's also true that those who choose to learn only certain things from history are unequipped to build a better tomorrow.
Our history, while significant in the course of human events, is undeniably woven with systemic injustices and generational wrongs. There is a lot of work to be done moving forward. And I, for one, can't wait to get started.
Cody Cooke can be reached at letters@collegian.com or on Twitter @CodyCooke17.