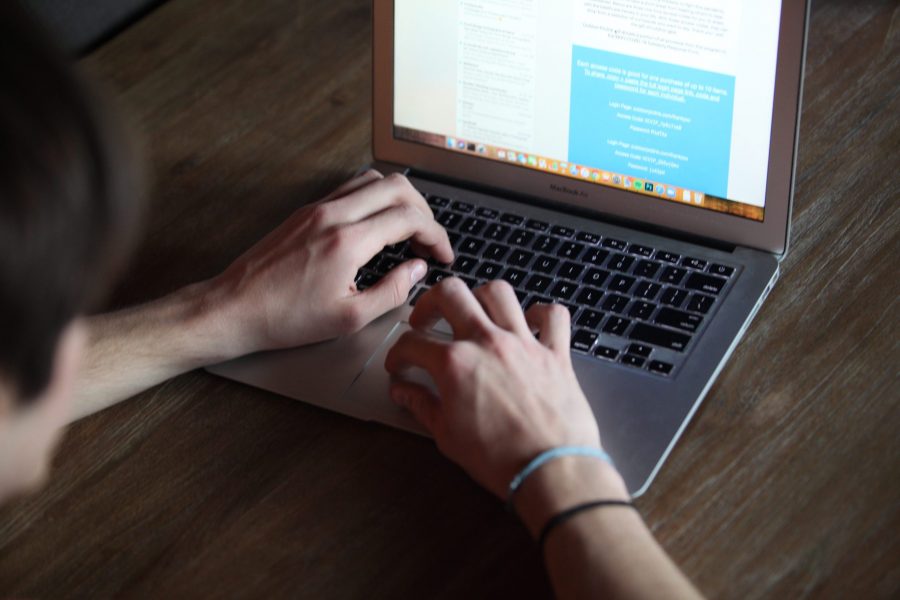 Editor's Note: All opinion section content reflects the views of the individual author only and does not represent a stance taken by The Collegian or its editorial board.
In almost every aspect of life, this year has felt like a rollercoaster ride. For a lot of students, there have been many changes and uncertainties in school since this year started. With states trying to mitigate the staggering death toll of COVID-19, many students have either been left unemployed due to nation-wide closures or underpaid and overworked as an essential worker.
It comes as no surprise that the cost of living in a lot of cities is on the rise. As a full-time university student living off campus this year, I often notice that the prices for everyday items are constantly increasing. In a pandemic where I and many others are unable to find work, this is a huge concern.
As we get further into the school year, the harsh reality of this financial crisis, especially for students, is becoming more prominent. Therefore, we have to utilize all of the resources that we possibly can in order to maintain financial stability.
It's definitely a blessing to be employed during this COVID-19 pandemic, and for others to have the ability to create opportunities to make money as a business owner, as many people are unemployed and businesses are shutdown. #HappyLaborDay2020 🇺🇲
— Al (@Alpreneur) September 7, 2020
In April, the pandemic was at its peak in Colorado, and as a result, many students wondered if any summer jobs would even be hiring and what the risks would be to take up a job over summer. This was especially a concern for individuals who live in multi-generational households or are in frequent contact with those with immunocompromised immune systems. 
In a pandemic, where working consistently over the summer was nearly impossible in some cases, some schools raised tuition. Students nationwide have been consistently advocating for reduced tuition costs while experiencing remote learning with limited resources.
The cost of college, especially now when pretty much everything is virtual, is exorbitant. The cost of computers, as well as some online learning resources that professors use, for example, that come with the transition to online learning is another worrying cost. This goes for in-state, out-of-state and international students alike. 
Even amid a pandemic and a remote fall semester, @USC's cost of tuition has increased to an all time high of $59,260, leaving students fighting for a financial aid package that actually cuts down cost.
— Daily Trojan (@dailytrojan) September 9, 2020
This factor leads me to question the value of remote education and if it is really worth the strain on my financial resources. The majority of the student body is attending classes from their homes on a computer screen while a considerable amount of other students are taking the year off to save money.
"Despite the nationwide closure and the labor demand from small businesses, there are still ways that students can make money and support themselves amidst a pandemic."
COVID-19 has not only changed what we learned but also the perception of what qualifies as a worthwhile academic investment.
While the last couple of months have been hard financially, that has not stopped folks from trying to get employed in any way they can. Despite the nationwide closures and the labor demand from small businesses, there are still ways that students can make money and support themselves amidst a pandemic.
Today, students can find a variety of jobs online and utilize some of their free time to make money. Whether these are skills that you are naturally gifted with or those that are learned, with enough dedication it is possible to turn it into a profitable venture.
As a student employee at Colorado State University, I honestly do not make enough money in the grand scheme of things. While I am grateful to be employed, I still attempt to make and sell paintings in an attempt to profit off a skill that I turned into a side hustle. 
Many students can find employment with a number of small businesses as social media analysts. This role varies from business to business. For some, this could mean managing a business's social media page and improving their engagement with the general public. For others, this could look like a direct and constant sponsorship from the business as a brand influencer.
Freelance writing, virtual assistance, tutoring and selling things online are some of the most common ways for students to earn some extra cash remotely. Blogging is also a very good way to monetize your hobbies and perfect your skills. There are a lot of things that students could focus on, whether it is academic or non-academic.
However, it is very important to not get discouraged, as it takes time and dedication in order to begin to profit off of these trades. 
On that note, CSU has a number of resources available for students who are struggling with financial insecurity, some of which include the Mobile Food Pantry and specialized grants.
The increase in pop-up COVID-19 testing centers and the demand for technical assistance due to the transition to online learning are some of many new employment opportunities for students. Additionally, there are a lot of socially distanced employment opportunities available on campus at the moment for students who are looking for a job to earn extra cash.
While many of us are struggling financially right now, let's stick together, stay motivated and remember that this crisis won't last forever.  
Joslyn Orji can be reached at letters@collegian.com or on Twitter @lazy_svndae_.