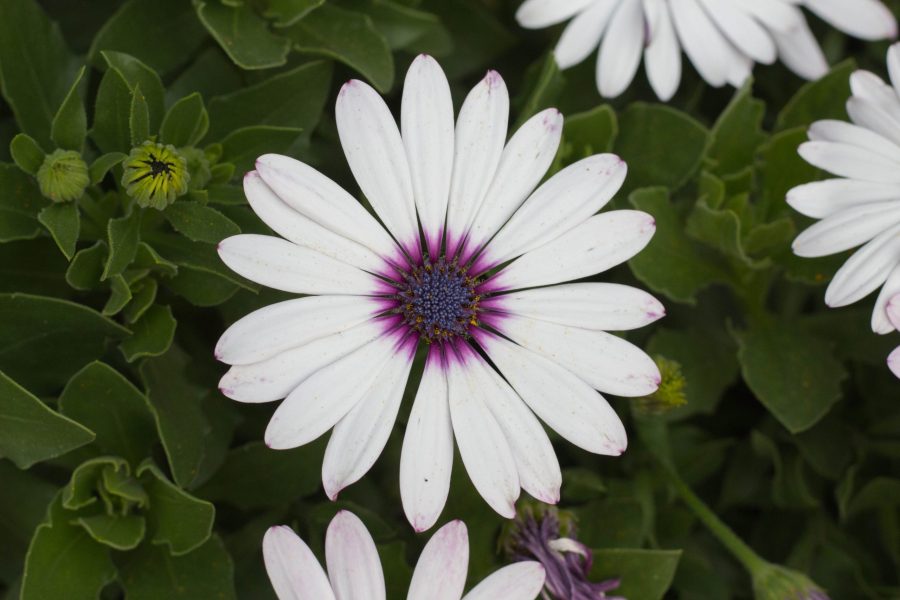 Editor's Note: The views expressed in the following column are those of the writer only and do not necessarily represent the views of The Collegian or its editorial board.
Movies, pornography and literature have worked together to form an unrealistic ideology of what a good sexual experience entails. More accurately, media has taught us to have certain expectations on what sexual organs should and shouldn't look like, how they should and shouldn't smell and even how they should and shouldn't function.
Understanding the unrealistic depictions of sexual organs is crucial for college students who may be having sex for the first time or using this experience to expand their sexual repertoire. Let's explore the sexual expectation of the vagina versus the reality of the vagina.
The vagina has high expectations as a sexual organ based on how it has been perpetuated through visual and written pornography. Looks, smells and functions are the three main factors to explore.
The lips of the vagina are the most distinguishing physical factor in rating the attractiveness of someone's vagina. These fleshy outer lips of the vagina are known as the labia majora, and the inner lips are the labia minora.
Pornography portrays the vagina as symmetrical — with thick, fleshy lips and a perfectly sized labia majora to cup the labia minora, while still giving the vagina a tight and petite appearance. It's also expected that the area around the vagina be manicured, shaved or waxed to perfection to give the impression that pubic hair doesn't exist.
Believing that this is truly how the vagina is expected to look is destructive. It can lead an individual to feel self-conscious about their body being abnormal. Understand this — there is no normal. Vaginas come in all shapes and sizes, from asymmetrical inner lips to prominent inner or outer labia, and there is nothing wrong with them.
The human body does not grow perfectly, which goes for our sex organs as well. Pubic hair should also be embraced, not shamed. Shaving is a personal choice, and having pubic hair should not make the vagina any more or less attractive. It's entirely natural, and letting hair determine sex appeal is a childish approach to sex.
Movies, pornography and literature have worked together to form an unrealistic ideology of what a good sexual experience entails.
Media has put the idea in our minds that a vagina that smells like fish is by definition unhygienic. While it's true to some extent, it's very open to interpretation. In porn, no one is stopping to take in a breath of fresh vagina air before they interact with it.
However, in movies, a teen's party hookup might not end so hot when they think their partner's vagina doesn't smell so sweet. Basically, media has ingrained in us the idea that the vagina should always be smelling clean — it dissuades any indication of the vagina having a heavy scent.
A vagina smells like a vagina. Not roses, not sugar, not lavender.
How pungent a vagina smells that day depends on the day's activities and overall health of the individual. If smelled immediately after a shower, there's a high chance the vagina will have lighter hints of its pleasant natural odor. If it's after a long day of sitting around in class and the person hasn't showered since the night before, then there will be a stronger odor, which shouldn't necessarily be a turn-off.
Vaginas may smell differently based on the individual's pheromones and natural pH balance. While an extraordinarily flagrant vagina odor may be an indication of a yeast infection or STI, some vaginas really do have naturally strong odors. 
Vaginas seem to operate like well-oiled machines on camera. No one's ever breaking out the lube in a hot sex scene on television because that would just ruin the mood. Media makes it seem like the vagina is this tight muscle that is loose enough for an easy, quick entry, while also having plenty of natural lubrication that never dries out.
Media also portrays the vagina as always ready to run the race without a warm-up lap. Society puts a lot of pressure on vaginas, maybe even more so than penises, and their function is the top priority.
Not every vagina has equal capabilities in function, such as being naturally lubricated. Some vaginas may be very well naturally lubricated and are able to stay lubricated during the entirety of intercourse all on their own. Other vaginas may not be able to produce natural lubrication at all or may have difficulties producing more during intercourse — and that is totally okay.
Using lube during sex shouldn't be embarrassing. No one should feel like they're imperfect. There's no waterfall switch to just turn on and off.
Don't feel like it's ruining the mood. It's actually saving it in more ways than one. A vagina unable to produce enough of its own lubrication doesn't qualify the vagina as broken, it just is what it is. Some vaginal wall muscles are also tighter than others, meaning there is not always easy access and it may require some warming up first in order to help loosen the muscles.
No matter what it is, don't get frustrated with the function of your partner's vagina, and don't make them feel bad over it — it's not easy for them either. Be understanding of what to expect and be ready to work with the situation.
Don't let media fool you into believing how a vagina should look or perform. Just because your partner's vagina doesn't look like the ones you see on the silver screen doesn't mean there is anything wrong with it. Every vagina is different, and it's toxic to believe there is one holy grail standard that every vagina should imitate. 
Shay Rego can be reached at letters@collegian.com or on Twitter @shay_rego.