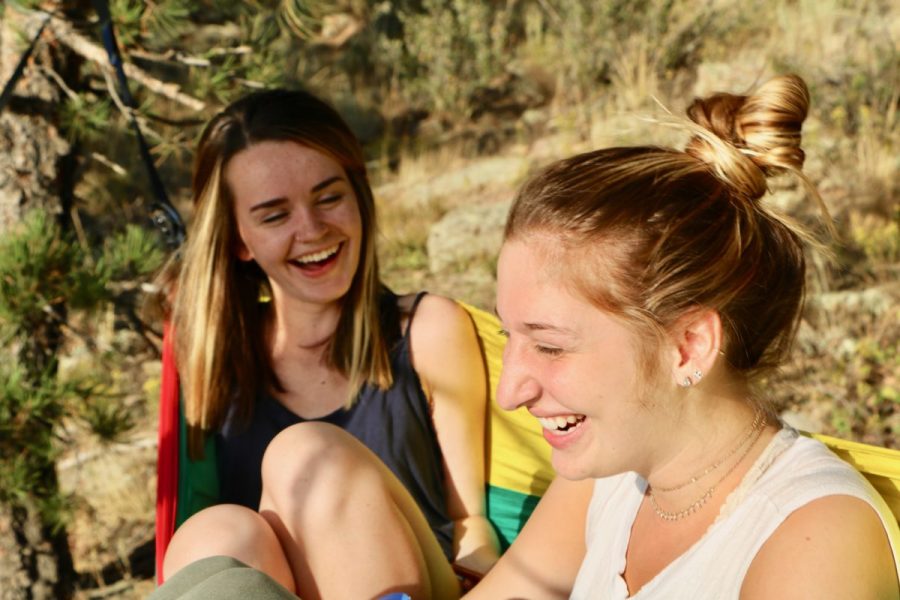 Editor's Note: This is a satire piece from The Collegian's opinion section. Real names may be used in fictitious/semi-fictitious ways. Those who do not read the editor's notes are subject to being offended.
The semester is coming to an end and the promise of warm weather is rapidly approaching. Students of Colorado State University will soon have more time on their hands that can be spent off campus soaking in all that FoCo has to offer.
Here are the top five whitest things to do to make the most of it.
Visit Horsetooth
Horsetooth Reservoir is essentially the white people's Mecca. The area is a treasure-trove of activities white people love to do. There are many hiking trails and picnic spots, rock climbing and scenery to admire. A trip to the reservoir, regardless of the nature of the visit, should always include at least one picture or video posted to the snap story — incomplete without a geotag. The post accomplishes another white pastime: making people feel bad for not going outside.
Crack open a cold one at the New Belgium brewery
Of the two major microbreweries in Fort Collins, Odell and New Belgium, the later proves to be the most popular amongst the white folk. A beer in the late afternoon seems to be the most optimal and popular drinking time in white culture, so arriving around two in the afternoon seems appropriate. When thinking about what to get, remember why microbreweries are popular with whites: the unattainability and localness gives the alcohol a bump in class. So, order a beer people have never heard of before to feel good about your alcohol palate.
Like a trip to Horsetooth, no visit to New Belgium is complete without posting a picture of your drink on the snapchat story. It is encouraged to put it on Instagram as well, so more people can know you're over the drinking age and have a refined beer appreciation that is so important in white communities.
Hammock on campus
Of all the lazy pastimes in the world, hammocking is perhaps the whitest. For whatever reason, white people have to put effort into their laziness — so setting up, getting into then out of, and packing up a hammock is a perfect way to unwind. Few things say "granola" more eloquently than stringing up a hammock between two trees by either the lagoon or in Sherwood forest on CSU's campus.
Feel free to bring a book along because, for white people, the process of reading while in some aspect of nature heightens the experience. Hammocking also continues the theme of posting on snapchat. If you do choose to post, make sure the shot is a POV of your laziness and make sure to have a Hydroflask visible in it.
Attend a darty
A darty, or dayger, combines the three biggest themes on this list thus far: being outside, drinking and posting on social media. This trinity of white activities usually takes place in a frat backyard with grass that just refuses to grow, at least one nasty couch and almost always ends with someone jumping on a table. Although the rousing game of beer pong may be distracting, don't forget to snap several pics for the 'gram while you're there.
Binge The Office
While this isn't really a Fort Collins exclusive, leaving it off a list like this would be like leaving mayo off a sandwich. Recovering from spending hours in the sun drinking only cheap beer is a hell of a lot easier with this show on. Adding other shows and movies to the watch queue will help distract from the fact that someone (probably your parents) is paying $15 a month for you to only watch The Office.
Satirical writer Ethan Vassar can be reached at letters@collegian.com or online @ethan_vassar