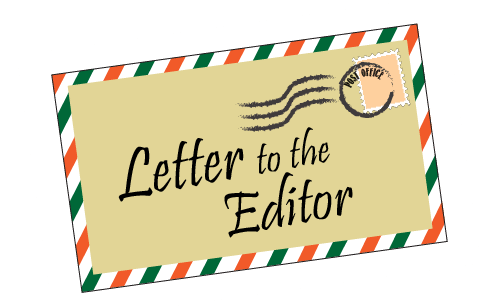 Editor's Note: All opinion section content reflects the views of the individual author only and does not represent a stance taken by The Collegian or its editorial board. Letters to the Editor reflect the view of a member of the campus community and are submitted to the publication for approval.
Dear Editor,
Goddamn.
I figured I'd start out with the word that has seemed to encapsulate my overall feelings toward the "liberal agenda" of today. Being a Black woman, moving through life in the plains and mountains of Colorado has been an interesting journey for me, with my understanding of social justice consistently growing and changing — given that Colorado simultaneously seems to be a state of progression and deterrence.
When I chose years ago to be an ally for the LGBTQ+ community — a community I do not identify with — I knew it would involve self-reflection and correction of myself, my peers and any previously established agendas that disadvantage people within that community.
Allyship is "an active, consistent and arduous practice of unlearning and re-evaluating, in which a person in a position of privilege and power seeks to operate in solidarity with a marginalized group," as defined by The Anti-Oppression Network. Within this definition is a perceived selflessness; that selflessness has been lost in translation, especially to the liberal crowd. Want to get more specific? The straight, white liberal crowd that tends to feel like the majority at Colorado State University.
People do not get, will never get, cannot earn and should stop valuing this idea of a reward, a "cookie" for allyship.
What I've noticed through conversations with my privileged, self-identified liberal peers is that instead of an inward look into what their identities mean in correlation to the way they perceive activism, their definition of allyship still centers on their privileged identities in an attempt to bring the marginalized "to their level," rather than diminishing the institutions that disadvantage them in the first place.
Allyship to these individuals is another activity, another service or charity event with a definite conclusion.
Surface-level, I'd say all of us would like to live our best lives and let others live theirs. Unfortunately, histories in the United States of America — along with institutions established as a result of those histories — prevent many from doing so.
It's easy to identify as an ally in this case. It's a little more difficult to be one.
Let's get one thing straight: allyship does not earn the ally any privileges. Many people still believe that their allyship is a means of exchanges: "I'll support you to make myself feel good. In exchange, stop saying how privileged I am, because it makes me uncomfortable. I'm trying to help you." By not recognizing the prioritization of privileged identities such as white, straight, able-bodied, male, cis and many others, fake allies separate themselves from the issues and then end up essentially contributing to them.
That being said, people do not get, will never get, cannot earn and should stop valuing this idea of a reward, a "cookie" for allyship.
As an ally, one must constantly ask themselves questions of where their voices fit in. Standing for a cause means knowing the context of the cause and the implications that come with attaching yourself to said cause.
When it comes to direct action against injustice, privileged liberals still hold hesitant, usually because it means a criticism of the identity that provides privileges for them, and the idea of "othering" or singling out that identity offends them. This automatic assumption that our differences are negative makes these "allies" hesitate to even bring up those differences.
This is why the concept of allyship in uneager, inactive hands means virtually nothing to those who are constantly living a life with actions against us, whether it's social, economic, legislative, personal or otherwise.
It's 2019, and inequality still runs rampant in these 50 states. Good-heartedness may lead to better interactions, but change is essential to progress; progress only comes when those who have benefited from inaction decide that their benefits are not worth the marginalization of others.
So, to the "allies" who expect recognition, praise and more for their stagnation, it's time to toughen up; the movement isn't waiting for you to get comfortable.
Kerriana Tatum, third-year English major
The Collegian's opinion desk can be reached at letters@collegian.com. To submit a letter to the editor, please follow the guidelines found at collegian.com.