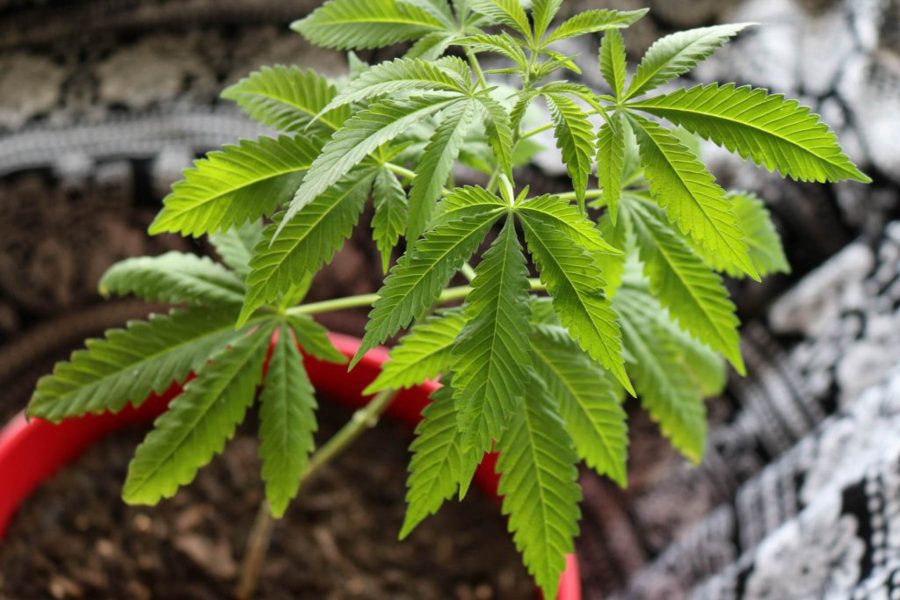 Editor's Note: All opinion section content reflects the views of the individual author only and does not represent a stance taken by The Collegian or its editorial board.
Here it comes: this may make some of my friends, Willie Nelson and my cool uncle, scoff and roll their eyes, but it's been a long time coming and needs to be said. It's time college kids admit that marijuana use has a time and a place, and that it can carry negative side effects if misused.
If there's a time to have this conversation, it'd be now, with the national attitude towards marijuana slowly shifting towards one of legalization and acceptance. Tons of 4/20 shenanigans took place on Saturday, with college students and adults alike partaking in the festivities.
According to a National Monitoring the Future Panel study, the rates for marijuana use among college students are the highest they've been in the last 30 years.
I personally love cannabis. It has done wonders for my physical and mental ailments, and it has really helped my ability to eat a pack of Oreos. Not to mention that some of the recent research put into marijuana in the last 10 years points to it being extremely beneficial in many cases. Marijuana has shown to help with pain, nausea, weight loss and has even shown to treat PTSD in veterans returning from combat zones.
However, that's not to say that marijuana doesn't carry potential negative side effects. The overwhelming attitude among many of our peers is one of 'marijuana can do no wrong.' This is not completely accurate. 
Too often we overhear about someone dealing with anxiety and another person recommending treating it with marijuana. Admittedly, some strains of Cannabis can help with anxiety in some patients, but depending on the circumstance and the type of marijuana ingested, it can also send you spiraling into a very deep, dark, panic-stricken hole that will leave you curled up in the fetal position in the corner of your bathroom.
According to an article published by the National Center for Biotechnology Information, marijuana can have severe impacts on concentration and workplace productivity. Or, as Afroman once said, "I was going to clean my room … until I got high." The fact of the matter is that marijuana impacts work ethic and productivity in the majority of its users. 
If you have a stomach ache, one could argue that marijuana could be hugely beneficial in reducing your nausea and making you feel better. If you have to write an essay and already have a poor work ethic, perhaps it is best to consider whether marijuana is truly an aid when it comes to productivity.
I'm not saying that marijuana is bad by any means — it just has a particular time and a place to be used, and I see college students often blurring the lines on when and where they use.
Here's a list of circumstances and places where using marijuana is a great idea, just to name a few:
At a concert
At a Friday night shindig
While watching cartoons
On a mellow hike
While camping
Here's a list of circumstances and places where using marijuana is a terrible idea:
Before a math test
Before public speaking
Before your job interview
Before driving a car
Before giving the eulogy at your grandmother's funeral
Specific statistics around THC affecting eulogy-giving performances were hard to find, but the National Institute on Drug Abuse suggests that marijuana impairs the ability to drive and increases the likelihood you could cause a fatal crash due to impaired judgment, slower reaction time and impaired motor function.
To avoid this being misconstrued, I reecho the sentiment: there is nothing wrong with using marijuana. However, the preconceived notion that marijuana can do no wrong, and that it should be used all the time, everywhere is simply erroneous. 
I can hear the sneers of disgust from across campus already. What about alcohol and cigarettes you bemoan? Aren't those way worse for our bodies?
Absolutely. Most studies would conclude that alcohol is infinitely worse for your body and mind than marijuana.
However, the point being made here is that college students need to acknowledge that marijuana has a time and a place to be used. And it too can be misused and even abused in some cases. 
If a student is in the proper time and place, smoke 'em if you got 'em. But, if you're sparking up before your 8 a.m., prior to driving your car or before giving your grandmother's eulogy, try taking a step back and ask if it's truly smart or ethical to be under the influence at those times.
Marshall Dunham can be reached at letters@collegian.com or online at @gnarshallfunham.