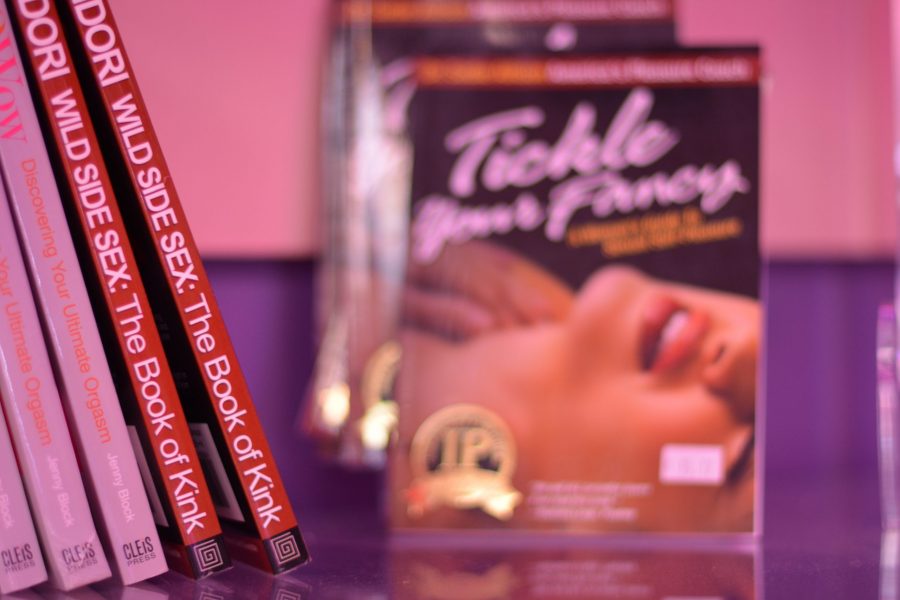 Editor's Note: All opinion section content reflects the views of the individual author only and does not represent a stance taken by The Collegian or its editorial board.
If it exists, somewhere on the internet, there is porn of it.
With Valentine's Day around the corner, for some, their loneliness will only be exacerbated by all the love they're missing out on. Pornography can be a healthy outlet for adults who understand its implications, but early exposure to it and continued misconceptions about sex can lead to unhealthy sexual behavior.
A measure in Arizona would declare porn a public health crisis on the grounds that it adversely affects children and is used pervasively, especially by minors. It does not technically have any legal implications, but is rather a symbolic gesture that could set the precedent for future regulation and policy on pornography.
Arizona is not the first state to take action on pornography. Eleven other states currently have resolutions declaring pornography as a public health crisis.
Utah was the first state to pass a resolution in 2016. Part of the measure makes reference to pornography often serving as a sort of informal sex education for youths, which normalizes treatment of women as objects and commodities for the viewer's use, and early exposure is leading to low self-esteem and body image issues as well.
According to Pornhub statistics from 2015, a study by Mashable found Hawaii and Texas to be the two states most enthusiastic about love on social media, while Kansas and New Hampshire were some of the least romantic. The former's traffic decreased significantly, while the latter's spiked.
In 2017, Pornhub saw a 17 percent decrease in national traffic on Valentine's Day overall. Perhaps less people are equating sex with love than the implementation of these measures seems to suggest.
People, especially men, are lonely. In 2014, Vivek Murthy, the former surgeon general, said loneliness and isolation are among the top causes for concern in public health.
People need relationships to survive.
But as people age, they tend to shortchange their social relationships to focus on their families.
"Our social connections are in fact largely influenced by the institutions and settings where we spend the majority of our time," Murthy said. If this is the case, then porn could likely lead to a predisposition for loneliness and isolation.
Loneliness is tied to an array of health problems such as a greater risk of heart disease, depression, anxiety and dementia.
Access to pornography shouldn't be to blame for this issue. As usual, one of the main components to combating both loneliness and the fetishization of porn is to educate younger populations. As adults, most recognize that porn is an inaccurate representation of most sexual encounters.
These issues do not exist in a vacuum. An individual's predisposition to sexual violence depends on a number of other factors such as how they interpret that experience and how it interacts with any predisposing factors.
In order to be most effective, these proposed measures should have a focus or resolution on medically accurate education and the differences between real life and pornography.
As long as humans have access to the internet, people are going to have sex and watch porn. Banning porn or trying to make it more inaccessible will just make it even more taboo. Instead, efforts should be focused on education at a young age that normalize sexual relations in a healthy way.
Madison Thompson can be reached at letters@collegian.com or online @heyymadison.