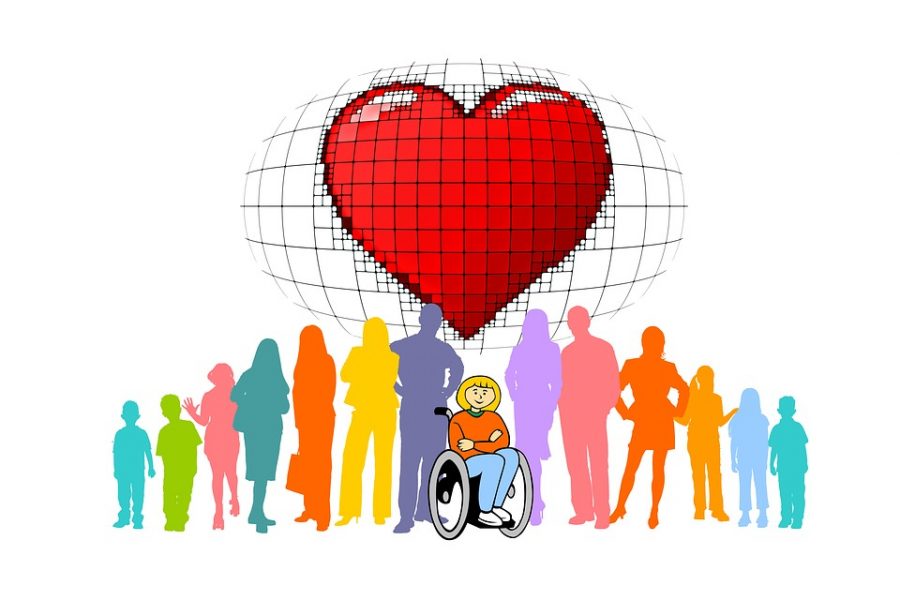 Editor's Note: All opinion section content reflects the views of the individual author only and does not represent a stance taken by The Collegian or its editorial board.
People with disabilities are often not included in our society and this includes Colorado State University. While we might want to believe we are inclusive of people with disabilities, there are huge differences between what can be considered inclusion and what is actually integration and segregation.
According to the CDC, including people with disabilities is when they are included in everyday activities and encouraged to have roles similar to their peers that don't have disabilities.
The CSU Student Disability Center does not explicitly raise awareness about the concept of inclusion on their website, although they do have a great resource about inclusive language.
There are also tabs for websites that have information about disabilities, as well as books and films. Their website says that these resources would be helpful for those who have disabilities, but they are also helpful for anyone who wants to learn more.
Our view as a society is that people with disabilities are so different than us that even when a person with disabilities does something ordinary it is seen as something special.
A couple of weeks ago, I was working out in a gym with my friend who has Down syndrome. We were doing ordinary standard workouts and not interacting much with the other people in the gym. During our workout, a random young man came up to my friend and I and without saying anything he went straight to my friend, held his hand up for a high-five and said "good job dude!"
While this story seems on the surface to be a nice interaction, it is an example of what inclusion is not. By giving my friend a high five and singling him out and complimenting him for doing the menial task of working out in a gym, this young man was perpetuating the differences between them two. He unintentionally acted as if my friend's disability hindered him so much that working out was a special thing for him to do.
Sarah Greichen, CEO of Score A Friend, and sophomore at CSU, said, "Inclusion is having a group of people with an understanding of each other and being able to work with everyone's differences without judgments or biases."
The vision of Greichen's company is to create everyday opportunities for people of all abilities to thrive, lead, and succeed together.
Greichen's twin brother, Jacob, is on the autism spectrum and growing up in schools he was in special education classes every single day from 6th grade to the end of high school. At the end of high school, Jacob had completely stopped talking, whereas he was much more social before being segregated into special education classes.
"Because of the segregation in school, it completely affected his self-concept. He now thinks he is stupid because he was placed in a segregated setting," Greichen said.
 Inclusion is how our world can work well together. "It is how we build relationships and relationships tend to be the most important things in our lives," Greichen said.
Integration does not create these important relationships in people's lives, so knowing the difference between integration and inclusion matters.
Think Inclusive, a company that raises awareness about inclusion, describes integration as simply placing people with disabilities in the same institutions as everyone else. Whereas inclusion requires some systematic reform that embodies changes and modifies content.
A way to be inclusive on campus is to join Score A Friend's club.
"I think that people should join the SAF organization on campus because it gives them a singular place where they can become aware of people around them and they can experience it and they can become leaders in this movement," Griechen said.
Greichen is a part of the Pass It On Campaign, that finds people who embody encouraging values and helps them pass on their uplifting message. A video of her and her brother that was also on television can be found here. 
The non-profit focuses on finding friends for people with disabilities to help include them. Being mindful of how your behavior may or may not be conducive to an inclusive environment could be a major difference for someone with a disability.
Rory Plunkett can be reached at letters@collegian.com or on Twitter @jericho.wav.