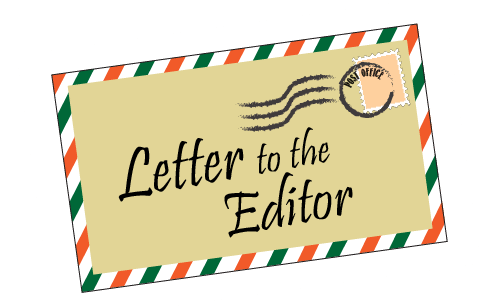 Editor's Note: All opinion section content reflects the views of the individual author only and does not represent a stance taken by The Collegian or its editorial board. Letters to the Editor reflect the view of a member of the campus community and are submitted to the publication for approval.
This is a response to Shay Rego's article "Faking service dogs on campus is still a growing issue" that ran Jan. 21. 
This was a nice article on the issues surrounding service dogs and ESAs. However, in your article you state: "Teachers have just as much responsibility as students." Unfortunately, there actually isn't much that a teacher can do other than follow the legal guidelines or as Rego states, asking the "proper" questions. By using the term "proper," I assume that Rego saw the information on the CSU Disability Center's website, which outlines those questions:
"When determining if a dog is a service dog, emotional support animal, or pet, only two questions are legally permitted: Is the dog a service animal required because of a disability? What work or task has the dog been trained to perform?"
It's nice that it is a criminal offense for fraudulently claiming your dog is a service animal, but that isn't much help to anyone trying to identify whether a service animal is real.
When someone responds "yes," that there animal is needed for a disability and states what seems to be a legit task, there is no recourse for the teacher, a fellow student or any citizen because there is no required registration, vest or documentation for a service animal.  
Even if there was an ID card, individuals with the dog are not required "to provide a special identification card or training documentation for the dog." As Rego states, a fake vest can be easily purchased. For ill-behaved dogs, the teacher can talk to the individual with the dog and ask them to leave, and if they will not, call proper authorities.  
Teachers cannot receive help because a student with a service dog is not required to identify or register the animal with any particular office.
It's nice that it is a criminal offense for fraudulently claiming your dog is a service animal, but that isn't much help to anyone trying to identify whether a service animal is real.
Considering the important role that a service dog plays in an individual's life, a better question to ask is why the government does not see a need for a way to easily and quickly identify an individual with a legal service dog.  
A simple dog tag that officially recognizes the animal along with an 800 number or website for verification would go a long way to solving this issue. Students, faculty or staff with approved service animals could then identify their animals with the CSU Disability Center. This office could then notify, as it does now as appropriate, teachers that a specific individual is enrolled in their class and will be showing up with a service dog.
For an unannounced class participant or guest with a service animal, the teacher could simply ask to see the dogs tag at the beginning of class, if need be, or the student could volunteer the info to the teacher. If there is some uncertainty, the teacher could then call the number or visit the website and verify the info after class. 
Again, thanks for writing the article and the opportunity to express some concerns about what a teacher truly can do to alleviate the situation.
Kenneth Wilson, Professor
Dept. of Fish, Wildlife, and Conservation Biology
Colorado State University
The Collegian's opinion desk can be reached at letters@collegian.com. To submit a letter to the editor, please follow the guidelines at collegian.com.