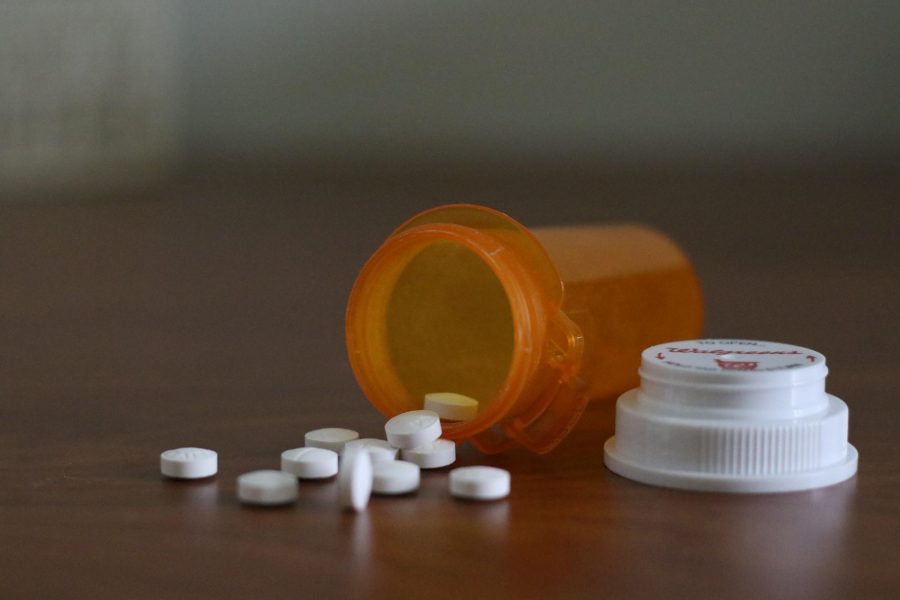 Editor's Note: All opinion section content reflects the views of the individual author only and does not represent a stance taken by The Collegian or its editorial board. 
Mental illness is not taken as seriously as physical illness, despite the two being equally severe for those who suffer from them. There is considerable research supporting the notion that medical professionals and laypeople alike view these mental, emotional and behavioral illnesses as less serious than bodily ailments.
Even I have personally experienced the severe, negative impacts of this misconception, most recently two weeks ago. 
Mental illness is an umbrella term that covers diagnoses from autism spectrum disorder to postpartum depression to schizophrenia. MI extremely prevalent. About one in five,more than 44 million, American adults live with MI of some kind, according to recent reports by the National Institute of Mental Health.
more than 44 million American adults live with a Mental Illness of some kind, according to the National Institute of Mental Health.
Despite their ubiquity, not all mental illnesses are viewed as equally critical. Conditions are referred to as either "Any mental illness" (AMI) or "Serious mental illness" (SMI) depending on the degree to which they impair or disable one's functionality. This is stipulated by the Diagnostic and Statistical Manuel of Mental disorders,  DSM-V, the American Psychiatric Association's diagnostic reference guide for mental health professionals, as well as organizations like the Center for Mental Health Services.
The DSM-V lists approximately 300 different conditions but SMIs comprise only a small subset of the total. SMIs include schizophrenia, major depression, and bipolar disorder. These conditions are considered more severe than AMIs, which include addiction, eating, and anxiety disorders.
I have suffered from anxiety, depression and anorexia nervosa for over a decade. I know all too well that these conditions interrupt normal functionality, even if some professionals don't view them as "serious."
Most of our understanding of the neurobiological origins of MI has taken place over the past few decades, so the idea that MI should be treated like any other medical malady is relatively recent. 
A 2015 article published in the Journal of Psychiatry and Neuroscience examined how this idea impacts societal and professional views of mental illness. The Canadian researchers  found that despite the success of public awareness campaigns regarding the biological determinants of MI, this revelation has worsened rather than lessened societal stigma.
Because much of the public views mental illness as the result of genetic, environmental, and other uncontrollable factors, much like they would cancer, their outlook on recovery potential is lower. Thus, if people saw mental illness as they did formerly, as an issue of "mind over matter," they would believe that recovery is more attainable.
Even if most health professionals agree that mental illnesses are as serious as physical diseases, their actions towards those afflicted often appear contradictory.
Two weekends ago I ran out of Klonopin, an anti-anxiety drug prescribed to prevent my panic attacks and disruptive psychological distress. The pills ran out on a Friday, just after the pharmacies had closed. Due to the upcoming Veteran's Day holiday, I wouldn't have access to the Colorado State University pharmacy until Tuesday. By Sunday morning, I was in the midst of the worst panic attack of my life.
I was told that because my condition was not "medically critical" I had only two options: 1) wait until Tuesday to get my prescription, or 2) go to an urgent care facility and meet with a new doctor to get an emergency script. 
While shaking, hyperventilating, and clinging to consciousness, I called every hotline offered by the CSU Health and Medical Center. I was redirected to a 24-hour "nursing specialist" located in South Carolina, employed by an unaffiliated organization.
The woman tried to help, but she had no way of contacting my psychiatrist. There was no pharmacist on call either. She said that because my condition was not "medically critical" I had only two options: wait until Tuesday to get my prescription, or go to an urgent care facility and meet with a new doctor to get an emergency script. 
By this point I'd enduring an anxiety attack for over three hours so I opted for the second. By 5 p.m.—seven hours after I placed the first phone call—I was able to retrieve the Klonopin from a drugstore.  
Although I'm grateful I found a way to get access to the much-needed prescription, the fact remains that because my anxiety is not a "serious mental illness," my suffering was viewed as less important and less worthy of resolution.
Mental illness is still illness. No matter the diagnosis, each is severely debilitating for its victims. At the very least it impacts one's focus, performance, productivity, and well-being. It's high time we treat diseases like Borderline Personality Disorder just as seriously and promptly as we would a broken bone.
Lauren Willson can be reached at letters@collegian and online @WillsonLauren