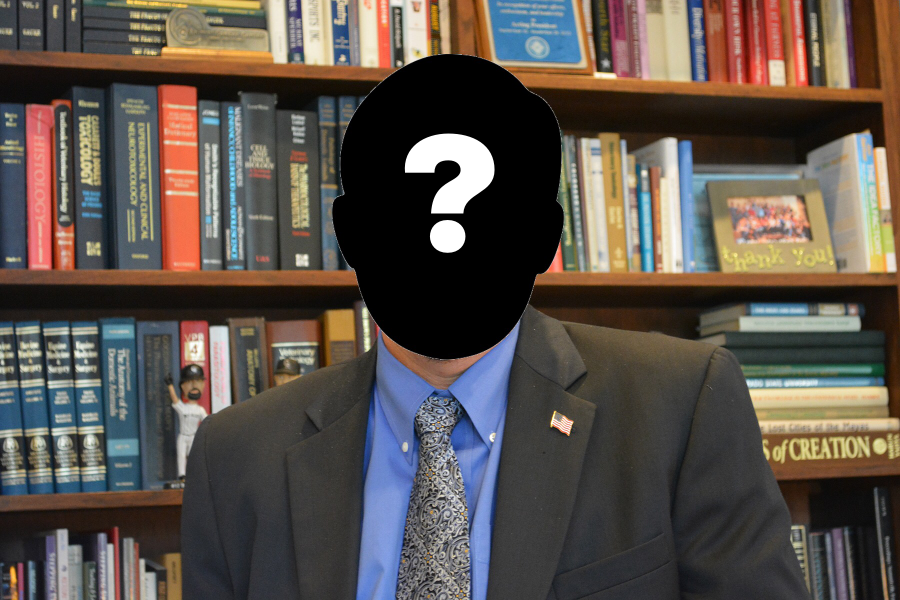 Editor's Note: All opinion section content reflects the views of the individual author only and does not represent a stance taken by the Collegian or its editorial board.
The next president of Colorado State University has some big shoes to fill. Outgoing University President Tony Frank led CSU through a troubled economic time, and now it's time for someone else to lead the university through a troubled political time.
The Board of Governors is putting together a committee called the Presidential Search Advisory Committee, tasked with finding Frank's successor. This committee will aid in the search by profiling the ideal candidate, with a job description and leadership statement, which will be used in the national search for the next president.
With Frank stepping down as university president after this Spring 2019 semester, CSU has the opportunity to fill those shoes with someone who can improve upon his legacy while also making strides of their own where Frank could not.
There are, of course, certain aspects of Frank's tenure as president that should be carried over to the next one. The most important being his zero tolerance for hate speech on CSU's campus. Over the past two years, there have been multiple instances of hate speech rearing its ugly head at CSU. Whether it be White supremacist groups attempting to enforce their bigotry on campus, or swastikas drawn, and nooses hung in the dorms, Frank was always quick to send out an email condemning these groups and their actions.
Reiterating the "No Place for H8" message and campaign formed a year ago, Frank noted that he and the University denounce any form of speech that inflate hatred on campus. His successor must adopt this view too, as many students feel that it is the universities duty to protect them from hate speech.
Furthermore, whoever ends up stepping into Frank's shoes should have an understanding of the issues many minorities face on our mostly White campus. Often, the marginalized have a more objective view of reality, hence the importance of their voices. At any university, minorities need to be heeded. This is something Frank seemingly didn't have that much involvement in, but his successor most certainly should.
With this, and facts laid out in a previous Collegian editorial, perhaps it's finally time for a woman to take on the presidency at this university. All the previous university presidents have been men, and women are underrepresented in the Board of Governors. Women have long been a minority in CSU's administration and iƒn this troublesome time, it will take someone who can truly empathize with marginalized students to aid them best. 
While an email is certainly better than nothing, CSU's next president can improve on something Frank neglected: student engagement. Emails were the closest students usually got to him, as Frank rarely appeared on campus and tweeted sparsely.
Where Frank failed, the new president should succeed. A study entitled "Presidential Engagement of Students at Minority Serving Institutions" published by the Penn Center for Minority Serving Institutions points out social media as the best way to increase social engagement with students. Using a social media account daily, posting diverse content, following students to acknowledge their existence, and sharing behind-the-scenes parts of running a university are some of their more straightforward recommendations. The study goes on to suggest photo opportunities, service events, social events, one-on-one interaction and family-oriented support as vehicles to help engage students.
Engagement not only makes students feel more comfortable and welcomed on campus but is also a crucial part of success according to Washington State University Associate Vice President of Student Engagement Dr. Ellen Taylor.
"Students are most likely to succeed when they feel connected to the university," she said. She defines engagement as "faculty and staff recogniz[ing] the importance of every interaction with a student in developing that student's sense of belonging." A similar mindset should be found in CSU's next president.
A general theme here is just overall awareness of what it means to be a student at CSU. Understanding students was something Frank struggled with, something his successor can improve upon. With this, denouncing hate speech and bias-related incidents occurring on campus and keeping a finger on the pulse of student life should be a priority for our new president. Overall, the quality of empathy should be at the top of the PSAC's list.  I'm proud to be a CSU Ram, and I hope the new president gives me more reasons to be.
Ethan Vassar can be reached at letters@collegian.com or on twitter @ethan_vassar.