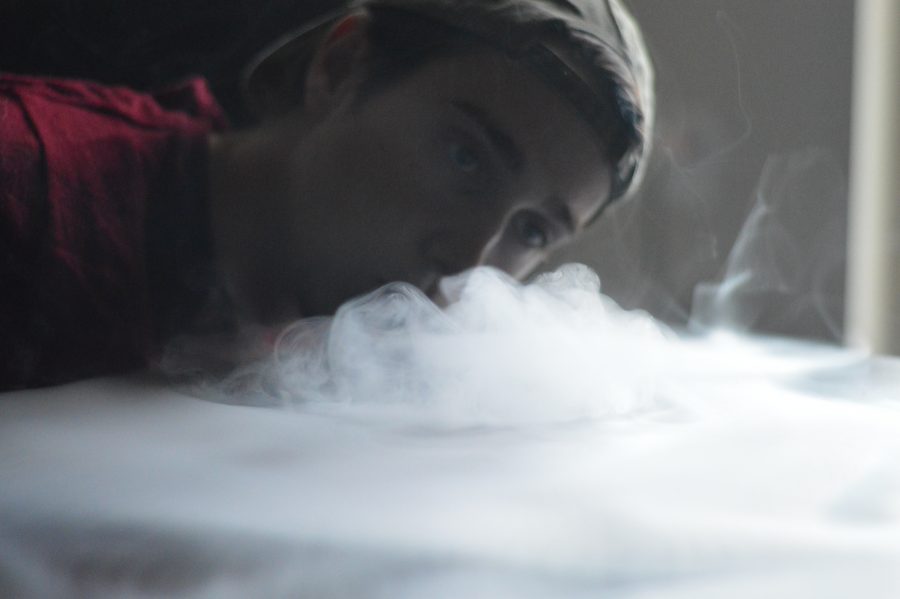 Editor's Note: All opinion section content reflects the views of the individual author only and does not represent a stance taken by The Collegian or its editorial board.
Despite being a smoke-free campus, not a day goes by where students aren't vaping on campus. There are certainly a multitude of different e-cigarettes on the market, which grew to a billion dollar industry in 2017, but Juul makes up more than half of that revenue.
Juul pods are not a healthy alternative to smoking. Users would be much better off using cannabidiol (CBD), one of the many chemical compounds found in cannabis.
Juuls are deceptive. They are extremely similar in design to a simple USB and the smoke exhaled is minimal compared to cigarettes and cannabis oil making them ideal for students to discretely puff on.
Each Juul pod contains roughly the same amount of nicotine as a pack of cigarettes and these last between four and five days, but it is totally dependent on the user's habits. Typically, a four-pack will cost you about $16. Juul pods actually contain three times the nicotine level permitted in the European Union and are therefore not allowed to be sold there. 
Health officials are evidently concerned with the rise of e-cigarettes and vape culture seeing as smoking cigarettes had almost been eliminated in younger generations. The availability of flavored nicotine has been cited with nearly 81 percent of youth consumers naming this as their primary reason for use.
More research needs to be done on vaping, but consumers should know that when you inhale e-cigarette juice, you are not just inhaling "vapor."  You're also inhaling nicotine and other toxins that could threaten your immune system and your ability to fight off infection.
CDB is one of the hundreds of cannabinoids, but unlike tetrahydrocannabinol (THC) it is not psychoactive. This means that CBD is absent of the compound which gives you that feeling of being high that we commonly associate with cannabis. 
CBD is generally more expensive than a juul pod, but in the long-term, you are less likely to suffer from the detrimental health effects associated with nicotine addiction.
CBD can be consumed in a variety of different ways, but vaping is especially desirable because it is absorbed into your bloodstream much quicker than if it was ingested orally. CBD is also non-addictive and can even help treat addiction.
Some benefits of consuming CBD include chronic pain relief, treating seizures and epilepsy, easement of anxiety, and potentially combatting diabetes and cancer. Preliminary research also suggests that CBD oil could potentially have an effect on more than 50 different health disorders.
More research needs to be conducted on both e-cigarette vapor and CBD oil, but the latter is most certainly a safer alternative to nicotine products.
Madison Thompson can be reached at letters@collegian.com or onTwitter @heyymadison.