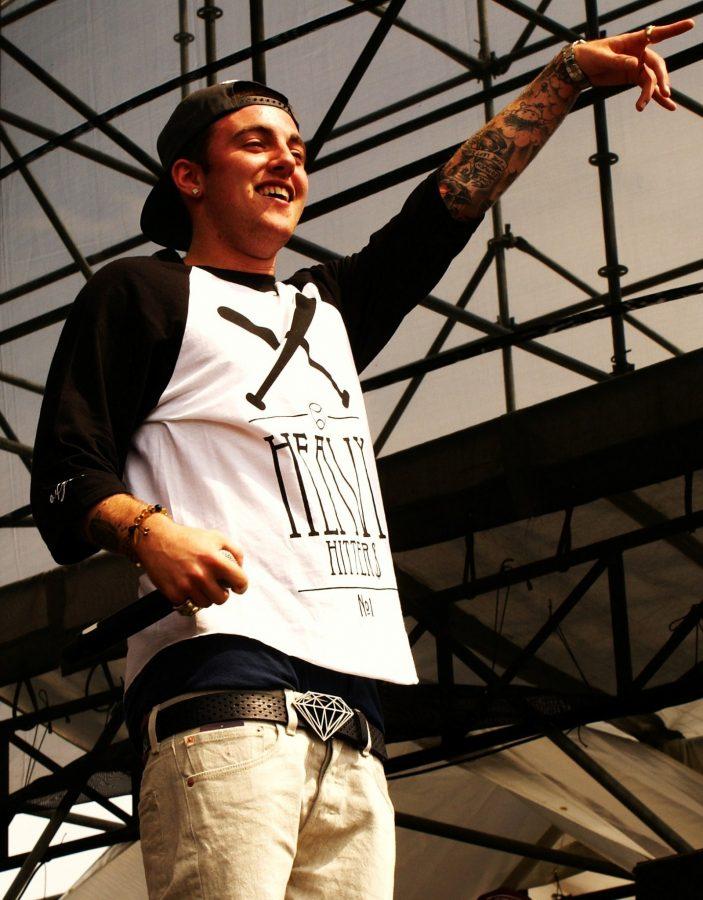 Editor's Note: All opinion section content reflects the views of the individual author only and does not represent a stance taken by The Collegian or its editorial board.
When a celebrity dies from a drug overdose, we're once again reminded of the stigma behind substance addiction. There's been less adversity towards people who suffer from mental illnesses in recent years.
We've become more aware of treatments and lifestyle changes that help people who are affected by substance addiction. However, there's still a stigma behind substance addiction and this needs to change. Anyone can suffer from substance addiction and abuse, and the sooner this stigma goes away the sooner people can start receiving proper help.
Substance addiction seems like it doesn't impact ordinary people. With Mac Miller's death on Sept. 7 and Demi Lovato's overdose over the summer, we're faced again with the fear of losing more celebrities to seemingly preventable causes, so there's no real worry towards people in our everyday lives.
Not a lot of people think of the 27 Club – a group of famous individuals who have died before age 27 – and worry that their friends will become one of those statistics.
In reality, college students make up one of the largest groups of substance abusers nationwide. According to the National Institute on Alcohol Abuse and Alcoholism, about 20 percent of college students met the criteria for having alcohol use disorder. As well, almost 40 percent of students engage in binge drinking which can lead to alcoholism.
In a survey done by the University of Michigan, marijuana use among college students in 2016 was the highest it's been in the past three decades. Though marijuana has its benefits, students can abuse it as an emotional coping mechanism.
College students are also known to misuse drugs like Adderall and Xanax in order to help them cram for exams. It's even known for students to microdose on psychedelic mushrooms in order to relax and focus on schoolwork.
Many students are using and misusing substances. The biggest reason behind substance abuse is mental illness. Anxiety and depression are all too common on university campuses. '
According to the National Alliance on Mental Illness, more than 80 percent of college students have felt overwhelmed by their schoolwork in the past year, with 45 percent of students describing their state as hopeless. As well, 75 percent of cases of mental illness begin by the age of 24, the time they're in and out of the collegiate system.
Many students are misusing easy to reach substances in order to deal with their mental health problems. In 2015, the estimated number of teens who overdosed was over 52,000. 
The stigma behind substance addiction needs to end. Whether it is a mental illness or caused by one, many students are becoming victims of this epidemic because it's overlooked. Substance addiction is a terrible way to die. Mac Miller will be missed and hopefully, his death is able to open people's eyes to the truth of substance addiction.
Leta McWilliams can be reached at letters@collegian and online at @LetaMcWilliams.