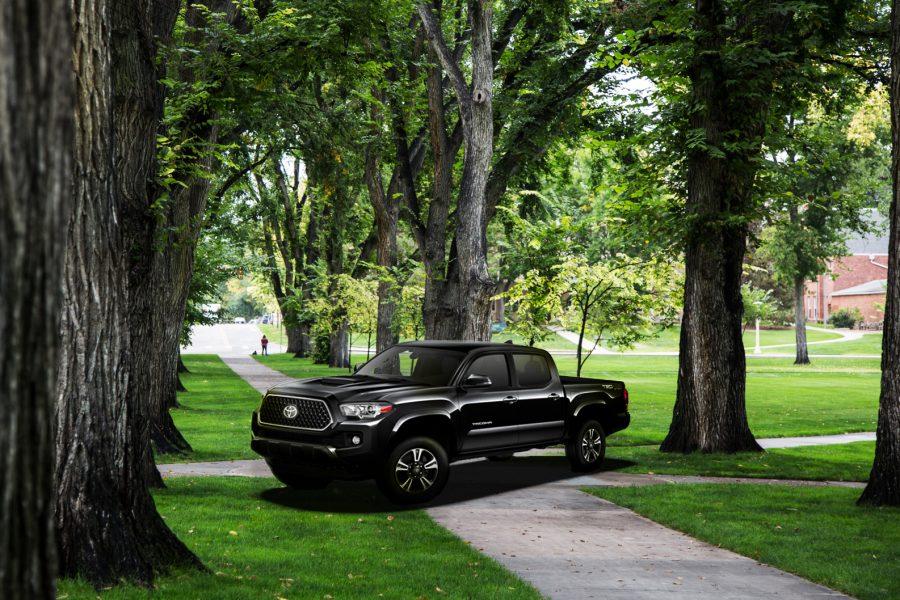 Editor's note: This is a satire piece from The Collegian's opinion section. Real names may be used in fictitious/semi-fictitious ways. Those who do not read editor's notes are subject to being offended.
President Tony Frank tweeted that he can pardon himself if he does anything illegal on campus after he was sighted parking illegally.
"I have the absolute right to pardon myself," Frank tweeted from the confines of his car, haphazardly parked in the middle of the Oval.
According to eyewitnesses, Frank parked his car in the middle of the Oval, climbed out of his truck with a sweatshirt, sunglasses and hoodie, carrying a large cup of Momo Lomo's hot coffee.
Frank's car had stayed in the same place the entire day, forcing students to walk around it as they traveled through the Oval.
Frank also reportedly stumbled up the stairs to the Administration building on his way to his office.
"His glasses were so dark, but even with them on he thought the lights were too bright," Frank's secretary said. 
The Collegian asked students what their thoughts on Frank's behavior. Several students pointed out the double standard between students and faculty about parking.
"I have to pay almost $500 a year for a space that's not even close to any of my classes," said Daniel Storm, a sophomore studying health and exercise science. "Why is it okay for Tony Frank to treat the Oval like his own parking lot?".
After Frank's hefty bonus of $100,000, it is reasonable to believe a $500 parking fee is within his budget.
Later that day a Fat Shack delivery car was spotted parked outside the Administration building. The delivery driver said he was delivering to "a guy named Tony."
While it would be interesting to know if Frank got a Fat Chance or a Fat Doobie delivered, the most interesting part of the day was when Frank left his office to go home.
When asked why he thinks it's okay to park illegally on campus, the hooded figure, who is our University president, brushed past students and went into his car.
He was then seen typing frantically on his phone for a minute before peeling out of the Oval.
While many believe this behavior to be outrageous, Frank responded to the criticism with one last tweet.
"We have the best humongous parking spots at a campus," Frank tweeted. "No one would believe that I, the best president, a great guy, would ever do that." 
Rory Plunkett can be reached letters@collegian.com or online at @jericho.wav