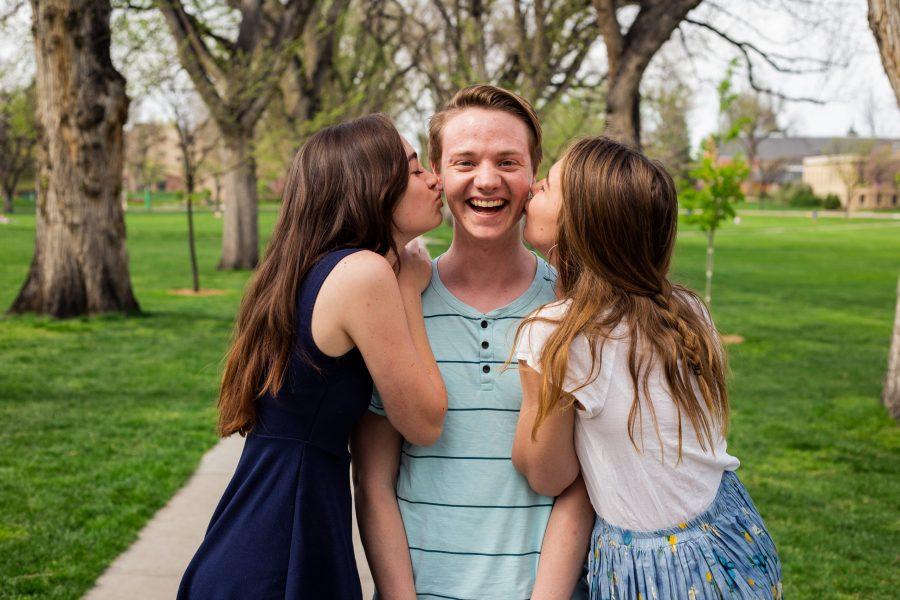 Editor's Notes: Traditionally graduating seniors working at The Collegian are given the chance to write a farewell note at the end of their tenure at CSU. 
I've spent a lot of time during the past two semesters late in the newsroom as night editor for The Collegian. I've spent countless hours looking over each and every page before it gets submitted for the print newspaper the next day, and a lot of time waiting for articles to come in and making major changes. And I've enjoyed every single minute of that time. Now, as graduation rapidly approaches, it's time to say goodbye. 
I first wandered into The Collegian newsroom as a nervous yet excited freshman. I was completely intimidated by the newsroom, and by the concept of reporting. But once I started; I fell in love with it. I owe so much to the editors who trained me and sometimes spent hours editing my articles—Danny Bishop, Caitlin Curly, Ellie Leonard and Christina Vessa. When I became a news editor in 2016, I carried the generosity and compassion they showed me when training and editing with my own reporters. 
The newsroom is a consistently inspiring place for me, and it's mostly due to the people I work with. Being a part of an incredibly talented editorial board that always expected greatness pushed me to be the best leader, reporter, editor and person I could be. I am always proud, but never surprised, by the achievements my coworkers. It has set a major precedent for success as I move on to graduate school in journalism at the University of Missouri in the fall. 
During my time working, particularly this year, I've also made incredible friendships. They made the late nights in the newsroom and hours of lost sleep worth it. There are far too many to name and thank, but I will name a few.
Thank you Tatiana Parafiniuk-Talesnick (arguably the best comedy lifestyle podcast co-host) for late night wisdom and always managing to bring laughter, even in stressful situations.
Thank you Erin Douglas, for the constant inspiration to become a better journalist, and for the (much needed) late night statistics help.
Thank you to Tony Villalobos May, for dealing with my rants about levels and curves in photos.
Thank you to Davis Bonner, who is so talented and generous with helping with whatever project (creative or professional) I need.
There is so much more I am thankful for from these people, and I have so many more people to thank. If I continued writing, I would end up writing a book. I will spare the readers. Speaking of readers though, I am grateful for you. Every comment, every read and every critique made me work harder to serve you. 
My time working for The Collegian has been, and will forever remain, a complete joy. I wouldn't be the person and the journalist I am today without the newspaper and the people involved with it. Which makes it even harder to say goodbye. As the poet Ross Gay says: "What do you think this … dancing and crying is other than loving every second that goes away? Goodbye, I mean to say. And thank you. Every day."
Seth Bodine can be reached on Twitter @sbodine120.