Fredrickson: Its the worst flu season since the 2009 swine flu; get your shot
Michelle Fredrickson
February 13, 2018
Editor's Note: All opinion section content reflects the views of the individual author only and does not represent a stance taken by the Collegian or its editorial board.  
This is the worst flu season since the infamous 2009 swine flu, and the public health response to the two flus has been very different.
Swine flu, back in 2009, was declared a pandemic and had a high rate of death for a flu. The strain was first reported in late spring and it had very high hospitalization and fatality rates, according to Dr. Kathlene Waller of the CSU Health Network in an email. Swine flu was a novel strain of H1N1, meaning it had never been seen before. Waller, the director of medical clinical services for CSU, said the swine flu wasn't included in the flu shot for that year because until it had never been seen before.
"Fortunately, they were able to rush manufacture of a specific H1N1 vaccine into production over the summer, and there were mass vaccination clinics around the country, including in Larimer County," Waller wrote. "We actually held 2 mass vaccination H1N1 clinics on campus at the Lory Student Center that fall."
Though constantly mutating, the strain this year is more familiar. However, the major strain circulating this year were not covered in the flu shot, which is why the shot is less effective. Even so, everyone should still get a flu shot because having the vaccine, even against a different strain, makes an illness significantly less severe due to a process called cross-protection, as the antibodies made in response to the vaccine will still be partially effective against other strains.
The CSU Health Network began the season with 2000 doses of vaccine and they gave them all, Waller said. At this time last year, they had given out around 1500. They have since received a new shipment of flu shots, so they are back in business to give vaccines.
Even though the rest of the country is seeing escalating cases and deaths like they haven't seen since swine flu, including the rest of Colorado, Colorado State University hasn't seen this spike yet. Waller thinks this could be because it hasn't hit us yet, as February is a major month for flu. So, knowing that flu season is a long way from over, it's definitely still worth it to get the flu shot.
Avoid the flu: Get your flu shot, wash your hands, use hand sanitizer, and stay home when you're sick.
The campus could also be protected by the amount of vaccines already given out, which is higher than usual, or by the fact that the flu is most serious in elderly and young people and the college student demographic tends to be the most protected because of our relatively healthy immune systems.
Even though the rest of the country is raising the alarm and saying this is the worst flu since the pandemic flu, the media coverage and public health reaction seems much calmer. Some think the media and public health organizations overreacted to swine flu, but that isn't really true. They reacted to a worst-case scenario.
Swine flu was highly contagious and became a pandemic after infecting three countries. The World Health Organization raised a pandemic alert. While skeptics thought the alert was being misused since the severity seemed low at the time, swine flu ended up killing between four and 15 times more people than a usual flu season.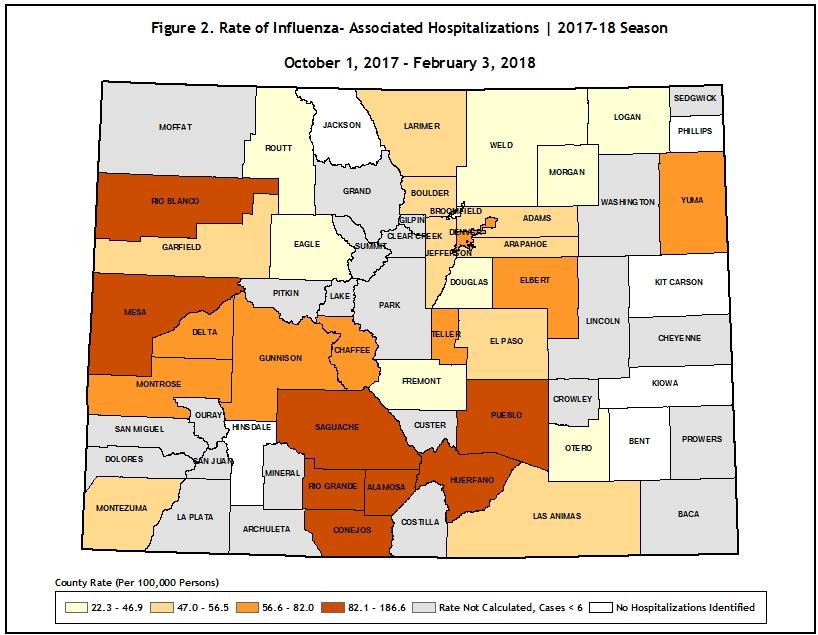 One reason swine flu sparked a panic because it was a novel strain that bore some striking similarities to an old H1N1 virus – the 1918 flu pandemic, which killed around 50 million people. This disease spread the year after WWI, and killed many more people than the war. And when that disease began, it didn't seem too scary either.
Exposure to this flu may have helped the elderly community have antibodies that protected them from swine flu, which uniquely affected the young and healthy more than the elderly.
It's better for a health department to raise the alarm instead of waiting for a deadly pandemic. That's why public health is preventative medicine.
The flu strain this year does not bear a terrifying resemblance to a deadly past pandemic and it is not an extremely contagious novel strain, so the fear levels are lower. However, this flu year is still the most deadly since swine flu, which does mean it's significantly worse than a normal flu season.
"I don't think that it's being blown out of proportion," Waller said. "I just think that we've been very fortunate so far."
Because of this, CSU hasn't done much out of the ordinary compared to a normal flu season, Waller said. They give out flu kits to people who are sick and encourage vaccinations, as well as encouraging people to practice preventative behaviors.
People can avoid getting sick this flu season by getting vaccinated and by frequently washing hands, using hand sanitizer, staying home and away from people when sick, and practicing self-care to keep a healthy lifestyle.
Overall, though this may be the worst flu season since swine flu, many factors led to swine flu reactions seeming much more intense. That doesn't mean this flu shouldn't be taken seriously – and now that the CSU Health Network has more vaccines, all students should get their flu shot and take care of themselves to prevent illness. It's always better to be safe than sick.
Michelle Fredrickson can be reached at letters@collegian.com or online at @mfredrickson42