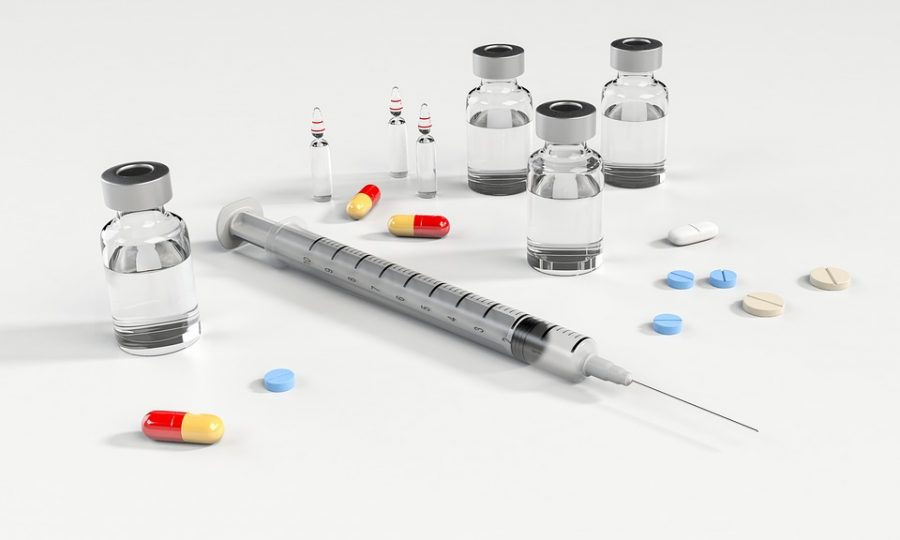 Editor's Note: All opinion section content reflects the views of the individual author only and does not represent a stance taken by the Collegian or its editorial board.
The state of Colorado is undoubtedly facing a massive opioid crisis.
Heroin related overdose deaths have steadily been increasing in Colorado over the past decade, and there's no indication that this trend will come to an end any time soon.
The Denver City Council has recognized this, and recently made propositions in favor of semi-private locations where heroin users could legally get their fix.
The thing is, drug abuse will always be an issue. In order to stop abuse, targeting the source of that misuse is the first step. However, the source of drug use and subsequent addiction is a problem rooted in the lives of the disadvantaged. Drugs have commonly been used as an escape. When there is no real escape from the scenario that some people are given, they turn to narcotics as an outlet.
In essence, removing drug addicts from the streets would require society to delve into the many reasons why people choose to do drugs in the first place. This is why Denver is making the right decision in proposing provisions that would make semi-private heroin booths a legal practice.
The environment of these heroin friendly locations would be safer and cleaner than the common places where users generally choose to indulge. Just last year, twenty people were found dead in Denver public parks, alleys, or bathrooms as the result of a heroin overdose. If offered a safe place to go, opioid users would be less-likely to overuse in public spaces.
Legal heroin clinics would likely have the same aesthetics of a common doctor's office, according to the Denver Post. These institutions would have staffers with jobs intended to ensure the safety of the clients that come in. They would hand out clean needles, and perhaps distilled water as well. The provisions would still allow users to bring their own drugs to inject though.
There is no place in the United States where heroin use is legal, even at a supervised level like Denver City Council has proposed. However, cities such as Seattle and San Francisco are currently ahead of Denver in their plans to make legal supervised heroin use a reality.
These American cities are trying to follow in the footsteps of cities in Canada and Europe, which have experienced lower opioid related deaths after the incorporation of their supervised injection sites. 75 studies testing for a link between an increase drug use or crime with the legal semi-private heroin use were reviewed. The studies came back showing no relationship.
This would appear to be a win-win– less people will lose their lives to heroin use, and the well being of others will not be in jeopardy. Considering that over 220 people overdosed from heroin in the state of Colorado last year, with 174 occurring in Denver, it makes sense for Denver City Council to propose such measures.
Moving forward, Denver is set to open a pilot site after a 10-member legislative committee voted unanimously in favor of the supervised location. Denver City Council president Albus Brooks paid a visit to Vancouver, British Columbia, to grasp a better understanding of their injection clinic. Vancouver's clinic was the first to open in North America. Denver's pilot site, and the visit made by Brooks, are an effort to solve some of the harshest questions facing Colorado's own opioid emergency.
The discussion on whether Denver will be opening semi-supervised heroin clinics will be picked back up in January. A regular session will be held by the General Assembly, where the issue will be addressed directly.
The opioid crisis in Colorado exists without question. One clinic whose goal is to reduce harms associated with drug use, the Harm Reduction Action Center, is located across the street from the state Capitol. This clinic alone collects around 3,500 used syringes every morning. Legal heroin clinics could not only help clean the streets of used needles, but also help Denvers overdosed opioid users.
It cannot be overlooked that the opioid situation is a state-wide issue, and other communities throughout Colorado could be taking the measures that Denver City Council are planning to put forth. Taking into account that Fort Collins is exponentially growing, Foco could very well be the next home to opioid related deaths if precautions aren't taken.
Spencer Reed can be reached at letters@collegian and online at @sbreed96