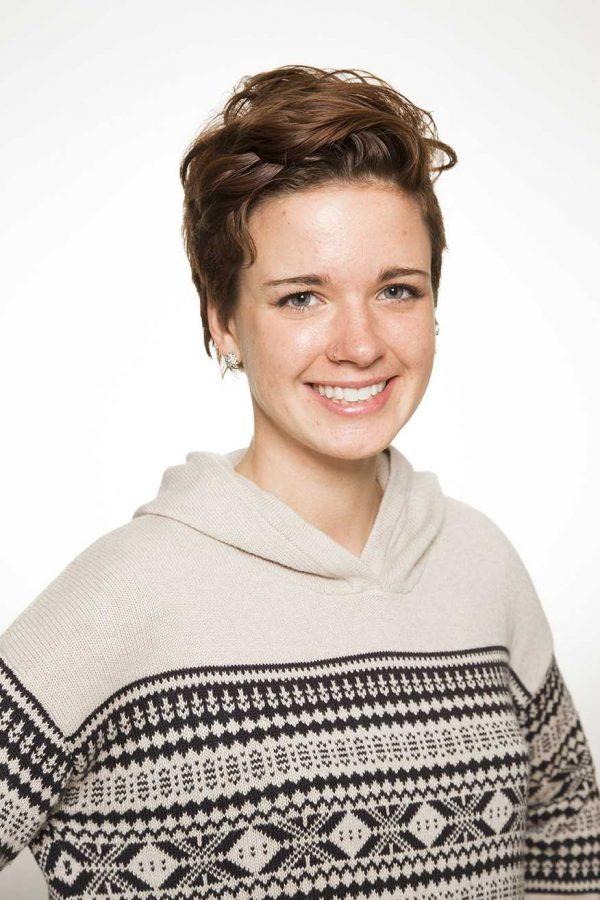 There are few things as beautiful and moving to me as people uniting across differences to lift one another in the struggle for equality, and it is happening now. Ferguson has spoken and communities from across the United States and the globe have risen in solidarity with an answer: All lives should matter.
The poignant signs reading "Black lives matter," "Hands up, don't shoot" and "Stop killing our sons" have been burned into many a memory as the protests in Ferguson, Missouri have continued almost daily for over three months. Incited by the killing of 18-year-old Michael Brown at the hands of former police officer Darren Wilson, the majority of protests have remained non-violent. However, some hostilities resurfaced Monday and Tuesday after a grand jury's decision not to indict Wilson was released Nov. 24. In response, Gov. Jay Nixon has tripled the National Guard presence, increasing troops in Ferguson from 700 to 2,200.
As news of Wilson's acquittal spread, there has been a national outcry from Oregon to New York. People across the country have responded immediately in solidarity with the activists in Ferguson organizing large-scale, mostly peaceful protests in New York City, Los Angeles, Washington D.C., Portland, Boston and Dallas. Protests reached enough magnitude to stop traffic in New York City's Times Square and Interstate 35 in Dallas. Additionally, Black Friday "die-ins" near Ferguson were also effective in temporarily shutting down two shopping malls.
The more surprising allies, however, have been Palestinian groups and individuals who stand in unity with Ferguson protesters as many identify their own experiences in the decades-long conflict raging between Israel and Palestine with those of the black residents of Ferguson. Though the contact began in August with a letter of support to Brown's family and protesters, on Nov. 24 following Wilson's acquittal, Palestinian individuals sent thousands of tweets in support of Ferguson protesters.
Many of the tweets feature pictures of Palestinians holding signs that read, "Solidarity with Ferguson from the occupied, besieged and bloodied Gaza. Palestinian lives matter. Black lives matter. All lives should matter" and "The Palestinian people know what it means to be shot while unarmed because of your ethnicity." Others have tweeted advice on how to avoid and minimize the painful effects of tear gas, which has been recently used to dispel the violence in Ferguson.
Given all of this, there are three things should be noted here. Firstly, though the protests in Ferguson escalated to violence on Monday, Tuesday and early Wednesday morning, no one is advocating for the use of violence in these demonstrations. Prior to Monday night, pleas for peace from the larger Ferguson community, President Barack Obama and Brown's family were issued. Secondly, it is both incredible and inspiring to see people uniting across difference and distance in support of one another against injustice. And lastly, the events that have transpired in Ferguson have started a movement much bigger than one community, and so I say to the people who are "tired of hearing about it," we are all tired soldiers in this fight for equality while injustice persists.
For some of us, this fight has been staged in our backyards, in our communities, in our schools, and in our families for centuries. For others of us, we have had the pale luxury to choose ignorance over awareness and to use our white privilege as an escape, a justification or as a shield. But the truth is, this is everyone's struggle and there are no sides in it; we are all creators, re-creators and subjects of our own culture and of the oppressive power structure that values white lives over black.
If we truly want peace, we must do more than recognize injustice; we have to take an honest look at how we each participate in maintaining these systems of oppression. For most of us, they already exist, and our role in their maintenance is remaining silent, unquestioning, in denial and/or overwhelmed. I challenge you to step out of prejudice, ignorance, fear and inaction and stand beside those who stand for peace and the racial healing of a nation and a world divided. It is scary that this is the world we live in, but it's real.
Collegian Columnist Caroline King can be reached at letters@collegian.com or on Twitter @cgking7.