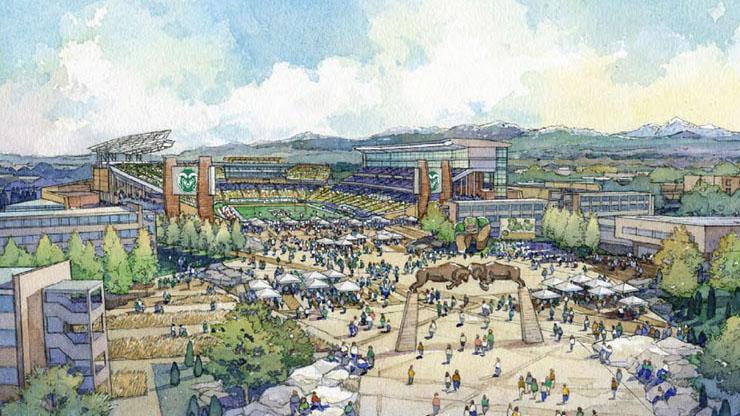 City Council met Tuesday to discuss the mitigation report for the potential on-campus stadium. This report explored what impacts the stadium will have on the community. There were a number of citizens at the meeting who raised concerns about parking, public intoxication and the cost. Citizens were especially concerned that if the stadium happens, the cost will become the burden of tax payers. When the stadium was proposed, President Tony Frank promised the stadium would not be paid for by Fort Collins citizens.
Despite a strong community presence at the Council meeting, there was no Colorado State University representation at the meeting. This issue directly affects CSU students, faculty and administration and they should be involved in the decision making process. It is important that CSU works with the city when making this decision because it affects Rams and Fort Collins Citizens alike.
The Board of Governors is meeting to discuss the stadium on Friday in Denver. The Collegian encourages citizens and city leaders to attend the Board of Governors meeting. Even though there was no CSU representation at the Council meeting, citizens, the City Manager and other Fort Collins leaders should attend the meeting. It is important for the city to have a voice in the stadium decision because it is an issue that will change the whole community.
This is an issue that will impact the entire city, Rams or not, so the entire city should work together to come to a decision