Our View: Let's come together to prevent assault
The Collegian
October 27, 2014
On Friday, two more assaults were reported in association with a string of
incidents over the last two months, all involving the same man. Though a sketch of the person was released several weeks ago, police have not been able to track down the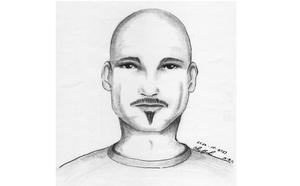 individual yet. While they investigate, the community should come together to help them and try to find this person.
He has been described as a Hispanic male, 30 to 40 years old, approximately 5 foot 7 inches to 6 foot tall, medium to slightly heavy build, with short to shaved head and a soul patch.
Using the sketch, anyone can keep an eye out for this man and alert police if they see him. You can also use Twitter or Facebook to help track him and spread awareness to those in the community that might not know of him yet. In the meantime, keep an eye out for each other and stay safe. When possible, go out in groups and be aware of your surroundings. Walk with a friend or get a ride home.
If you do happen to see something, tell police immediately and help them find this person. Call 911 if you are in danger or contact Detective Mike Knudsen at 970-221-6558 or Crime Stoppers of Larimer County at 970-221-6868.
Fort Collins has always been a safe place to live and someone is threatening that. Let's find him, and let's take care of each other.