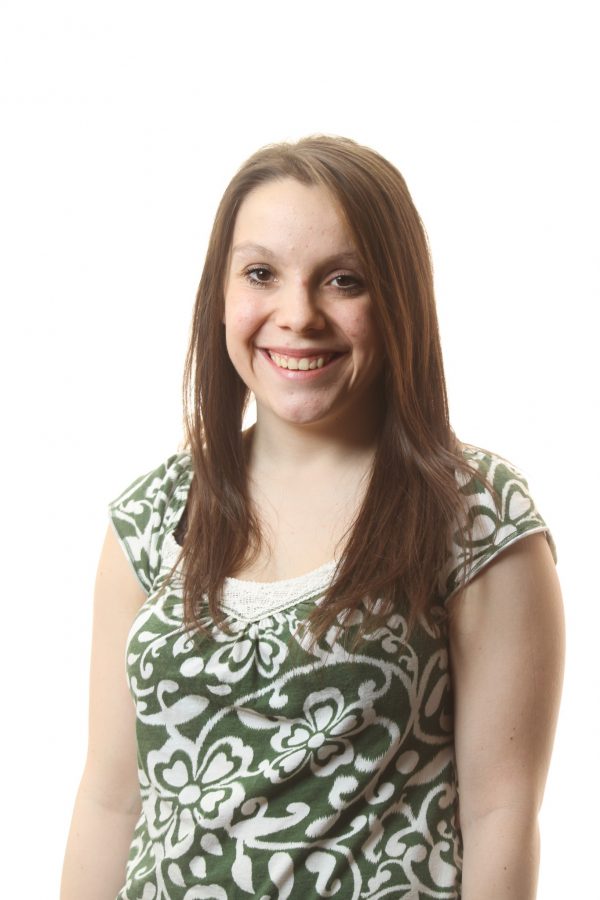 Phew. The worst part of the semester is over. You might be thinking, "How could that be? It's only been a week and finals are the worst part." I would normally agree with you, but this semester, I realized that there is one vital aspect to almost every class in any academic pursuit that I dread more than finals. Drum roll please…
Syllabus week.
To be quite frank, it's boring and unnecessary for professors to hand out a twelve-page syllabus (yes, I actually I received one this long, but more on this in a minute) and stand up there reading it line-by-line as if we can't all read. And we have more or less a week of it.
Additionally, syllabi are getting lengthier, which just adds on more time for professors to verbalize what we can all read. My impression is that syllabi are getting longer because professors are including sections about disabilities, plagiarism, honor pledges, detailed calendars…etc. These are all crucial information sections to include. I think they are helpful for students and I'm glad professors are providing them. My central frustration comes in when they post them on RamCT and hand them out. Do we really need a paper copy when we can access it online?
As I flipped through my twelve pages of information, I began thinking about how technology integrated into the classroom could make our academic careers easier and more enriching. The majority of professors do not even use RamCT except to post the syllabus, and they require physical, paper textbooks as opposed to ebooks. Technology, even at a minimum, is rarely, if ever, used. Now I fully recognize that my major falls into the College of Liberal Arts where we obviously prefer the old-fashioned way of learning. Engineering and computer science majors may have a different story when it comes to utilizing technology into the classroom.
Nonetheless, technology is part of our everyday world and as students of a higher education institution, it should seem inevitable that we use technology in the classroom. Our generation was born into the age of the internet where social media defines and vastly shapes our communication. Basic web knowledge and an internet navigation skill set are crucial not only to our potential careers after we graduate, but also how we interact with each other and the world around us.
Having technology in the classroom could enhance our education by giving us the proper skills to effectively manage and utilize the internet and digital media in various ways. And, I am not proposing that we simply allow students to use their laptops for note-taking. Most of us are going to be thrust into an increasingly digital workplace where it is expected that we know more than just how to type in a Word document and create a Power Point slideshow. We will be expected to use technology in collaborative ways that augment our work, not define it, and that requires more than basic computer literacy. I, as a student in the College of Liberal Arts, should not have to take a computer science class to learn these skills. They should be integrated into our 21st century education across all areas of study.
Using more technology, I realize, has its cons. It is expensive to install electronic chalkboards and provide iPads or tablets to check out at the library, and the last thing we want is tuition costs to increase. There is also the issue of monitoring how students use technology. Will we actually use the computers and tablets to learn, or will students just use them to check facebook?
However, the university has already provided ways for students and faculty to use technology, and we should all be taking advantage of these opportunities. RamCT and other online platforms such as the Writing Studio are available for students to dialogue and contribute to online class discussions guided by the professor. Additionally, papers can be scanned for plagiarism and turned in online.
Another big pro to using more technology is the inevitable result of making our university more environmentally friendly and "green." If we turned in papers online and were allowed to use ebook textbooks, we could substantially decrease our wasteful paper and resource use. Becoming greener is not a novel idea of Coloradoans. I mean, we are ranked as the 13th most green state, according to the Alliance for Sustainable Colorado. Why not contribute to this already popular effort?
My hope is that as I continue my education here at CSU, technology will become more prevalent and professors will recognize the major benefits of incorporating technology into our already world-class education.
And for the love of the earth and the sanity of students, can we please stop printing out the syllabus and reading it line-by-line?
In Brief:
It's painful and unnecessary for professors to go over the syllabus in class that they already posted on RamCT
It should be, but seems to not be, inevitable that we use technology in the classroom
Let's save the trees and go green- by utilizing the technology we have and embracing the advances to be made
Collegian opinion writer Meg Monacelli can be reached at letters@collegian.com.