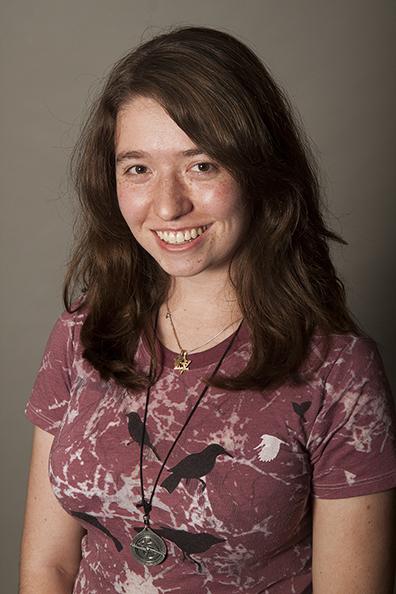 If you haven't had a chance to read Nicole Frazier's column that mentioned why there shouldn't be military discounts, I'd encourage you to look at it online. But not the actual article. Scroll down and read the comments.
There are some vile, rude, cruel things written to Ms. Frazier in those comments and I would bet she doesn't deserve any of them.
To the people who feel the need to degrade someone for their opinion, I would point you to Lauren Stieritz's column in response to the first. That is an intelligent response. That is how adults should disagree.
Let's be clear, I very strongly disagree with Ms. Frazier in her opinion, but that's okay because she probably disagrees with me sometimes too.
I usually try not to get political in my columns but it's too perfect for this topic.
I like small government. This means I tend not to agree with a considerable amount of President Obama's policies. But when people find out I don't support Obama I am called racist, uneducated and several other names that will probably get censored. None of which are true, but that doesn't stop people from saying it.
I would be offended, but it seems to be a common theme. You can't watch a YouTube video of a sneezing puppy without the comments devolving into a rant on racism, hating America, sexism, anti-Semitism, homophobic ravings or something else equally as absurd and offensive.
But this rudeness isn't just confined to the Internet — though that's where it's most common.
Politics is something you are told not to discuss in civilized conversation. The reason is that even though we are grown members of society, we can't remember what we learned in grade school. Respect.
I admit to having received a couple rude comments on my previous articles. In my thinking, I was misunderstood and someone got offended and decided to lash out. I pity those people who can only handle their anger in this way.
I have also gotten very polite emails correcting me on things and explaining why they disagreed with me. I love these types of emails.
Disagreeing with people is okay, it can even be desired because that is the only way you can expand upon what you already think. But what I saw in response to Ms. Frazier's column was embarrassing.
How can I be surprised by this, though, when our leaders are barely holding themselves back from the same type of behavior?
Back to politics — if you saw the vice presidential debate, with current Vice President Biden interrupting everyone, laughing during serious commentary and, in my opinion, being rude, then it only makes sense that the American people would show the same behavior. Biden is just the best example, but any of the debates has a Twitter comment or 20 about how (insert candidate one) looks like he wants to punch (insert candidate two).
The second presidential debate was vastly different from the first, but similar to the pattern in being unnecessarily rude in their disagreement. I understand that the presidential debate sways a significant amount of voters and decides undecided voters, but I don't want my leader to be a jerk just for the stage presence.
If you watch "Game of Thrones," I want my leaders to be like the Starks; they lead by example. They have a strength and inner grace about them. They know to pick their fights because Winter is Coming.
I expect my superiors to hold themselves to a higher level. I expect my leaders to know the fifth grade golden rule and how to treat people.
"Nicole, you fail as a human being" was one of the nicer comments on Ms. Frazier's article. How do you know that? If you believe she doesn't understand the value of the armed service, do you really think calling her names will change her mind?
To be fair, there were several very civil comments with thought-out and respectful arguments as to why they disagree. But these were outnumbered by far.
I mentioned how I try to avoid stating my political opinion because I tend to write more humorously. I feel like humor is the way to get people to see your side with more clarity. Being called an uneducated moron who fails at life for an opinion, political or not, is not humorous at all. LaMar's donuts Dough-Bama and  Mitt-Yum-ney are humorous and creative — something trolls and keyboard vigilantes are severely lacking.
If you feel the need to disagree with somebody openly, probably don't start off by saying something that would get you put in timeout in elementary school.
Sarah Romer is a senior electrical engineering major. Her column appears Thursday in the Collegian. Letters and feedback can be sent to letters@collegian.com.