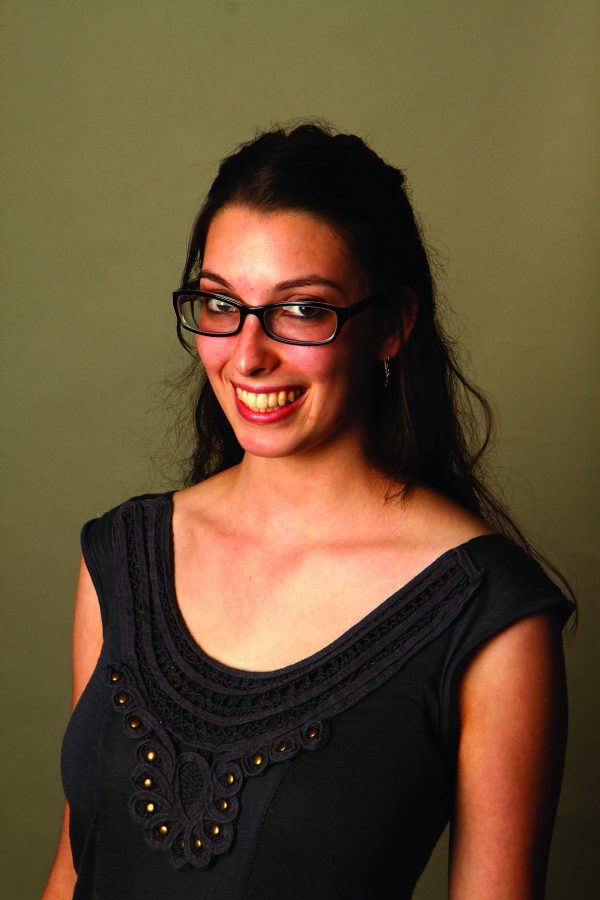 I would say it's a safe bet to claim that most people reading this column are at least vaguely familiar with Pussy Riot, the Russian anarchist demonstrators who made recent headlines for the arrest of three of its members.
This arrest prompted the United States State Department spokesperson Victoria Nuland to state that the U.S. is "concerned about both the verdict and the disproportionate sentences…and the negative impact on freedom of expression" that may result. The State Department urged Russian authorities to "review this case and to ensure that the right of freedom of expression is upheld."
I would also bet that most people reading this column are not familiar at all with the recent arrests of three American anarchist demonstrators. America's dissenters appear to not be making headlines on any popular news sources that Americans regularly come into contact with.
In the past month, Matt Duran, Katherine "Kateeo" Olejnik, and Leah-Lynn Plante have all been incarcerated and placed into solitary confinement (generally reserved for high risk and dangerous criminals) at the Federal Detention Center in Seatac, Wash.
The heinous crime these three were found guilty of committing? Exercising silence.
Plante, the most recently indicted on Oct. 10, had her home occupied and raided by the FBI and Joint Terrorism Task Force agents on the morning of July 25.
She was accused of being involved with vandalism that occurred at Seattle on May Day and accused of lying when she insisted that nothing in her home was used in the alleged vandalism. The FBI agents confiscated personal items, books and other literature as "evidence" in a fashion reminiscent of "1984."
Shortly after, Plante was called to testify in a federal grand jury that was intended to investigate anarchists in the Pacific Northwest.
Federal grand juries are convened as a means of honoring the Fifth Amendment ("No person shall be held to answer for a capital, or otherwise infamous crime, unless on a presentment or indictment of a Grand Jury.")
However, in a grand jury, the Fourth (the part about search warrants, searches, and seizures) and Sixth (speedy public trial, right to defense, and due process of law) Amendments become void.
Grand juries are used as a means of gathering evidence to decide if a crime has actually been committed. They accomplish this through using subpoenas — orders to testify or face punishment — to extract information from people with hopes of gathering enough solid evidence to create a criminal trial.
If you refuse to answer the questions asked by a grand jury, then you can be accused of civil contempt, which will immediately result in a trial and (as is the case of Duran, Olejnik, and Plante) can result in being remanded into federal custody.
In essence, grand juries have a ton of power, and the defense can't do a thing about it except kneel over in submission or face penance.
There is no "innocent until proven guilty." There is only "cooperate or you are guilty." Federal grand juries are little more than witch hunts designed to force whistleblowing or face punishment.
Further adding to the unconscionable nature of the series of events that has occurred, evidence gathered via the Freedom of Information Act request has let it known that the jury was called on March 2, two months before the May Day vandalism that the jury focused on.
Everything about these arrests seems incredibly unethical. Every facet of the "justice" system feels grossly misused: The grand jury usage, the raid, the resulting punishment.
Things just smell fishy. Pieces don't add up. It's reflecting McCarthy-era fear tactics used to unjustly target people who have seemingly threatening political affiliations. I can't speak for everyone, but simply saying "I will not answer your questions today" does not sound very threatening to me.
Despite everything, these activists have taken their penalties gracefully. As Plante said in her official statement on the day of her arrest, "Today is Oct. 10, 2012, and I am ready to go to prison."
I do not know if Plante and her comrades have participated in activities worthy of legal punishment. But I do know that I commend and admire them all for remaining unwavering in their convictions and resisting the federal grand jury, despite the resulting punishments.
Despite their anarchist affiliations, I cannot actually imagine a more "American" ideal than sacrificing everything in order to fight for the integrity in freedom of speech.
If only the United States State Department felt freedom of expression was as important on domestic soil as they do for Russian activists.
Anna Mitchell is a junior liberal arts major. Her columns appear Wednesdays in the Collegian. Letters and feedback can be sent to letters@collegian.com.