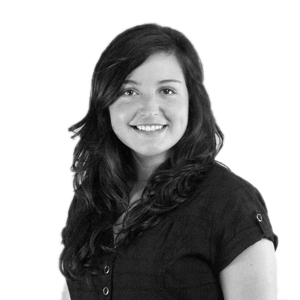 Welcome to the first Collegian of the "break!"
It's unfortunate how many CSU students are unaware of our campus' and community's summer culture. Whatever it is that takes these people away from Fort Collins tends to make them believe time stops here until their return.
If you have this paper in your hand, you're most likely aware of how untrue that is. If not, we hope our once a week publication and constant updating of our newly revamped www.Collegian.com will keep you informed throughout the rest of these unique months.
As a student-run paper, we are also given the opportunity to go on vacations, work full time, and move in with the parents to save money on rent.
But just like Fort Collins, our duties here at Rocky Mountain Student Media don't stop. In these first, short weeks of summer, thousands have been evacuated with a fire burning a mere 15 miles away, the headliners for this year's NewWestFest have been announced, and campus parking has been completely torn apart.
I'd like to introduce you to this summer's Media Team, a small group spending our warm weather break right here, writing and reporting on all the important things this campus and town will experience while many are away.
We've also started collecting and discussing stories related to all of Colorado on a tab of www.Collegian.com called "COins," standing for "Colorado-Ins." It's a blog roll ofthings that we as residents of Colorado find interesting. We're thinking you'll find them interesting too.

I, Michael Elizabeth Sakas, am a senior English education major dabbling heavily in broadcasting and journalism in my free time. I will be the Editor-in-Chief of the Collegian over the summer, and Local Music Director for KCSU 90.5 throughout 2012.

Kaitie Huss is a senior journalism major, with minors in business and creative writing. During this summer she is the Managing Editor of the Collegian, and through the school year will be the Station Manager of CTV.

Nic Turiciano is a senior journalism major. This summer he is working as a producer for the Collegian and interning at the New York based website The Awl. Following the summer, Nic will be the Entertainment Editor for the Collegian during the fall semester.

Kyle Grabowski is a senior journalism major with a minor in English. This summer he is a producer for the Collegian and has been working for RMSM since his freshman year. In that time, he has covered every Divison-I sport at CSU except cross country.

Kristin Hall is a senior journalism major and French minor. She is currently the Editor in Chief of College Avenue Magazine. This summer she is acting as a contributor for the Collegian. As a transfer student from Humboldt State University, Kristin is looking forward to a second year at CSU.

John Sheesley isa sophomore economics major, with a passion for and a minor in horticulture. His summer will be spent as a producer and designer for the Collegian, and next semester will be the Managing Editor for College Avenue.
Related articles
Introducing the 2012-2013 Editorial staff and your new Editor in Chief(collegian.com)