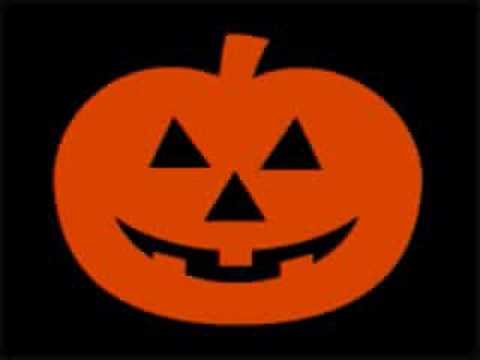 Well, boys and ghouls, it's only a few days until Halloween and you know what that means: horror movies! I've always been a huge fan of fright flicks, which means October is my favorite time of the year. Having a horror marathon is a must for me every year, and there are a few favorites I like to break out. So if you've already watched Hocus Pocus 35 times and are looking for something different, give these lesser-known films a shot.
Halloween III: Season of the Witch

Let's start out with one of the most underrated horror films of the 1980s. When Season of the Witch came out in 1982, it was almost universally reviled; you see, producers had the bright idea to produce another entry in the series that had no appearance of iconic villain Michael Myers. But if you ignore the lack of the familiar Halloween series elements, this is great fun, and has an absurdly dark premise of a Halloween mask company selling masks that eat children's faces off. And you'll be singing the Silver Shamrock tune for the rest of your life.
Garfield's Halloween Adventure

Everybody watches It's the Great Pumpkin, Charlie Brown every year, but this, also known as Garfield in Disguise, seems to have been virtually forgotten. In the heyday of Jim Davis' comic strip, they produced three holiday specials and they're actually all great. Here, Garfield and Odie go trick-or-treating and find themselves haunted by ghostly pirates. It's surprisingly creepy for a children's short and also a lot of fun. And you can find it for free on YouTube!
Trick or Treat

The 1980s were the best time for cheesy horror, and Trick or Treat is a prime example. Produced in the heyday of "rock-n-roll-is-the-devil's-music" fear, it tells the tale of a teenager who plays a metal record backward and brings a dead rock star to life. Of course the consequences are deadly. This isn't scary at all, but it's perfect for Halloween and if you don't have fun watching it, I don't trust your opinion on anything.
Satan's Little Helper

This definitely won't be for everyone, but this is one of my favorite black comedies. It concerns a kid obsessed with a violent video game who is tricked by a serial killer into helping him with his dastardly Halloween deeds. This throws any and all political correctness out the window and is all the better for it. While it loses steam in the second half, the first half will make you laugh until you cry. It's like Bad Santa for Halloween.
Jack-O

I'm a sucker for bad movies. I've seen them all, and this one is one of the worst of the worst. It's about Jack the Pumpkin Man, a homicidal maniac that returns to a small town every year on Halloween. The plot's not original, and literally nobody in the cast or crew gets anything right. It's awful from start to finish; if you're looking for a Halloween-themed film to drink beer during and make fun of, Jack-O is perfect fodder.
Ernest Scared Stupid

This was a favorite of mine as a kid, which might explain why I'm such an interesting character. The Ernest films are silly, fun kid's fare with dumb humor and Scared Stupid is the best of the bunch. Trolls overtake Ernest and his middle school friends' town on Halloween and he must defeat them with love and milk. Not great, but it brings you back to simpler times. And Halloween should always bring up nostalgic images of your childhood.
Happy Halloween, Rams! Be safe and make sure to watch for ghosts, don't stay in any haunted houses too long and don't decide to perform any séances!
Zach Johnson can be reached at blogs@collegian.com.