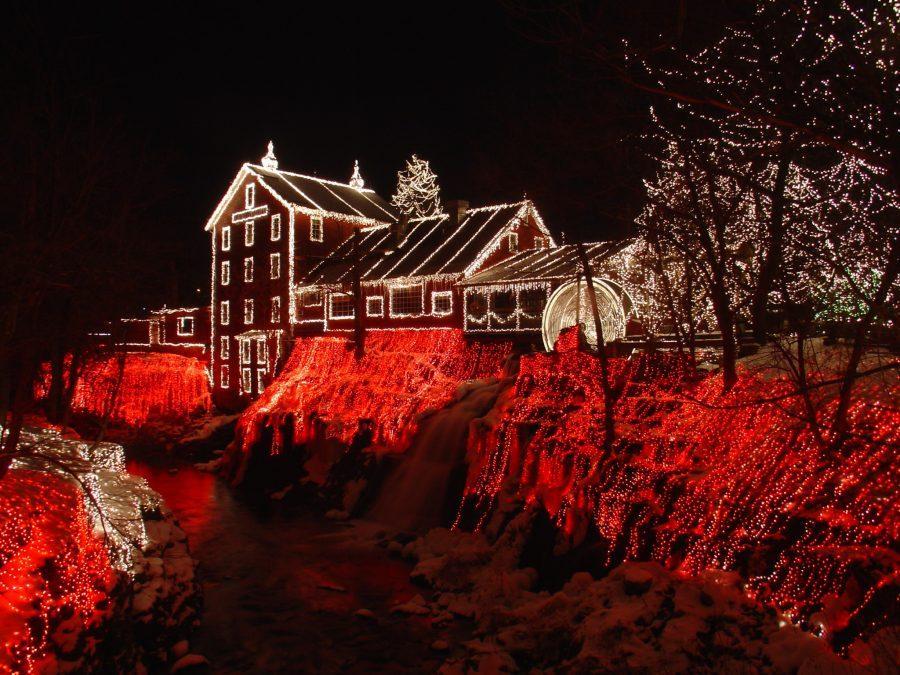 Being an Australian, the holidays for me brings three nonnegotiable things: scorching hot weather, shrimp on the barbeque for Christmas lunch and advent calendars that usually melt before I even get the chance to open them. I guess you could say it's very different than the white Christmases traditionally celebrated here in the United States. Down under, Dec. 25 is usually a day spent in shorts and flip-flops, at the beach, or singing an Aussie slang rendition of Jingle Bells that ends something along the lines of "Jingle bells, jingle bells, Christmas time is beaut'. Oh what fun it is to ride in a rusty Holden Ute!"
My nostalgia for home this time of year inspired me to ask students around campus to share their favorite Christmas memories, and find out what gets them in the holiday state of mind.
"Something that gets in the Christmas mood is the hour-long, Christmas-filled drive through the ice and snow back from my Aunt's house after Thanksgiving dinner. All of the women in my family insist on stuffing me full of turkey until I practically burst – that's sure to fill anyone with the holiday spirit!" — Ashton Ondra, Senior – Computer Sciences major
"My three sisters and I make snow forts during the holidays. One year we made a hot tub and all of our neighbors came over to sit in it and drink cocoa and eat decorated sugar cookies!" — Hannah Gazette, Sophomore – BioMedical Sciences major
"For Christmas, my parents go to Las Vegas to visit my Dad's side of the family. My brother is an Eagles fan, and every year my dad will give my Uncle some kind of Broncos merchandise as a gift just because he isn't a Broncos fan. One year it was as simple as a Broncos refrigerator magnet, but another year he decorated an entire ukulele by sticking pictures of Tim Tebow all over it! Opening presents is always hysterical with my family and something I look forward to every year." — Casey Edelman, Junior – Journalism major
"I'm originally from overseas so we always celebrate Christmas during summer. Seeing the jacaranda trees out the front of our house blossom and turn purple was always the signal for me that the holidays were just around the corner!" — Angus Clark, Senior – Marketing major
College Avenue reporter Lucy Bode can be reached at collegeavenue@collegian.com. Look for your full Holiday Gift Guide issue of College Avenue Magazine in your Collegian Weds. Dec. 11!