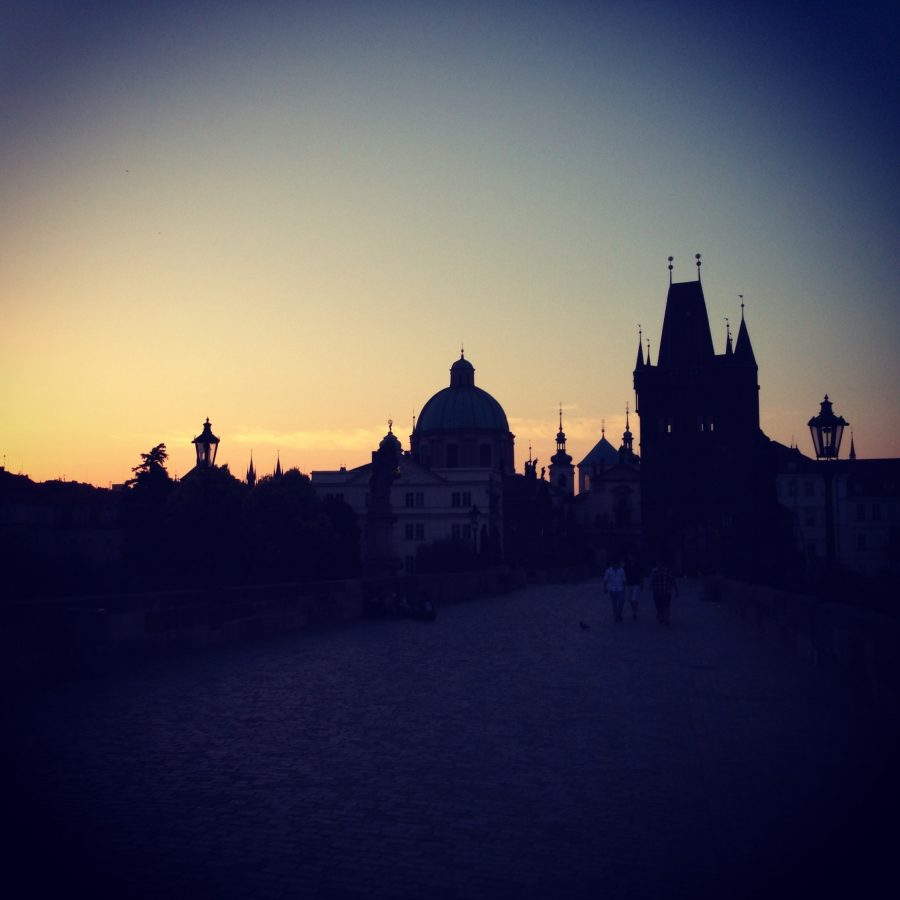 When I first showed up in Europe I landed in Prague, Czech Republic. When I arrived in late July, there was a heat wave passing through bringing record breaking temperatures to the city. It was hot, and people were smelly but it was one of the most beautiful and mysterious cities I have ever been to.
My First Impressions of Prague:
It seems as though there is a KFCs on every other street corner.
Czech is different from anything I have ever heard. The words are incredibly complicated and many of them don't have any vowels.
Prague has great public transposition including trains, a metro system and buses.  It was very easy to get around despite the lack of English signage.
Suggested Destinations:
Lennon Wall-  FREE.
The Lennon wall was once a normal wall near the Charles Bridge. In the 1980s students revolted against the police and began to spray
paint John Lennon quotes and Beatles lyrics on it. The wall is still ever changing and remains a symbol of peace.
Charles Bridge-  FREE.
The Charles Bridge is a famous bridge that crosses Valtava River and was built in 1357 to access the castle.  My friend and I went to the Charles Bridge at sunrise to escape the crowds and to take some beautiful pictures of the city. Even though we had to be awake at an unreasonable hour, it was one of the most memorable experiences of the trip.
Prague Castle- 125 CKZ/ $6.57USD
With a student ID I paid about six dollars for the short visit of Prague Castle which includes admission to St. Vitus Cathedral, Old Royal
Palace, St. George's Basilica, Golden Lane with DaliborkaTower.
Prague castle is about the size of seven football fields. In fact it is the largest ancient castle in the world. Founded in year 880, and renovated for centuries to follow the entire complex includes churches, gardens, alleyways, royal residences along and commoner quarters.