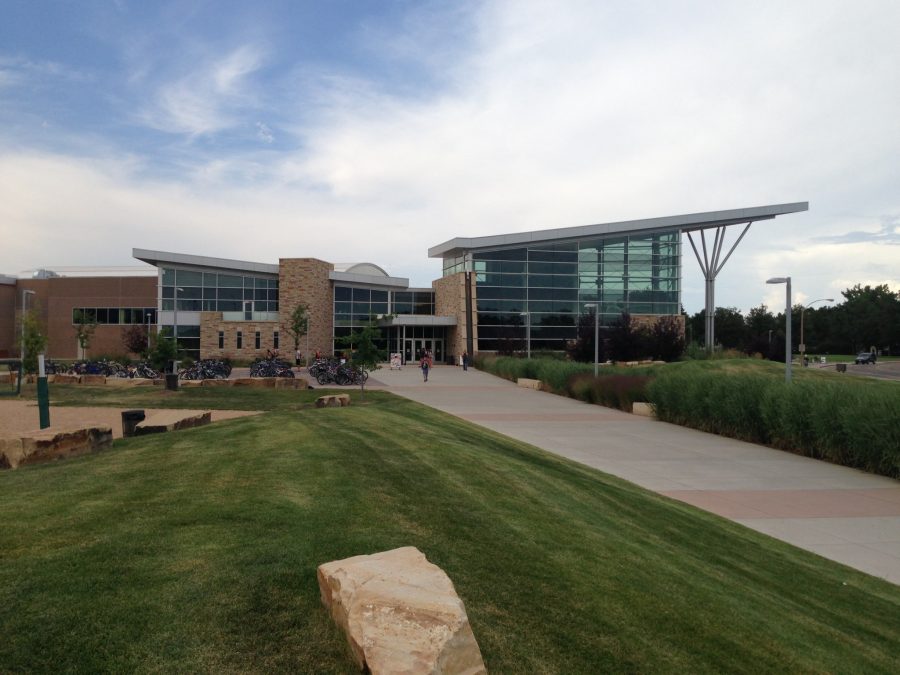 New semesters allow for new resolutions. For many college students, eating better and working out are at the top of their list.
"I just don't have time to workout," it seems like virtually every college student is saying. According to Michelle Gehret, fitness coordinator at Campus Recreation, it's not just a college student's excuse.
"Time is the number one reason people say they can't work out," Gehret says.
Here are some tips to stay active while maintaining a busy academic schedule. Gehret recommends circuit training, body weight exercises or Tabata training, a four minute, high intensity workout that was created in Japan, for students.
For Tabata training, choose one exercise to focus on. Perform your chosen exercise for 20 seconds, pushing yourself as hard as you can, then rest for 10 seconds, this counts as one set. After completing eight sets, you're finished. A combination of eight sets of four different exercises will give you a 15 minute workout you can do anywhere. (Even under your annoying roommate's lofted bed.)
Eating right can be challenging for college students. Freshmen face the perils of dining halls and upperclassmen face eating on a budget. While a $2 burrito from Taco Bell sounds appealing to the stomach and wallet, Melissa Wdowik, director of the Kendall Anderson Nutritional Center, explains, "It's not just about weight; it's not healthy to just eat fried and creamy foods."
Wdowik says it is important for people to eat on a schedule. Long periods between meals cause people to over eat. It is also important to always eat breakfast, even if it's small. Research shows that eating breakfast helps maintain a healthy body weight, provides important vitamins and nutrients and jump starts your energy for morning activities.
Wanna know a secret to surviving college? Use your resources. CSU's Housing and Dining website has an entire nutrition calculator on their website, so students can track exactly what they're eating in the dining halls. As Melissa Wdowik says, it's important to go into the dining hall with a plan. Here's a pre-made list of some healthy cafeteria options to get you started.
Breakfast
Scrambled Eggs
Bacon
Fresh Fruit
Whole Wheat Bread (No Spread)
Total Excluding Beverage
Serving Size
4 oz (1/2 C)
2 slices
4 oz (1/2 C)
1 slice
393
calories
168
69
36
120
20g
fat
13g
5g
0
2g
30.3g
carbs
1g
0
9.3
20g
12g
sugar
1g
0
8
3g
22g
protein
11g
5g
0
6g
Avoid Juices! While the calories aren't too high and that fat is zero, the grams of sugar are well over 20 in all flavors. Instead stick to water, milk or coffee with milk instead of creamer. 8 oz (1 C) of nonfat milk is only 83 calories and 8 grams of protein
Substitute grilled tofu, hard boiled eggs, or multi-grain bread and still stay under 400 calories
Lunch
Turkey and Ham Club Sandwich
393 calories
17g fat
31g carbs
4g sugar
27g protein
Cheese Quesadilla (4 pieces)
372 calories
19g fat
32g carbs
1g sugar
19g protein
Bean and Cheese Burrito (1/2 c beans, 2T cheese, 2 oz pico de gallo)
496 calories
12g fat
78g carbs
25g protein
Tofu Cashew Stir Fry 6 oz
198 calories
9g fat
21g carbs
12g sugar
9g protein
2 C Composed Chicken Apple Walnut Salad
264 calories
16g fat
16g carbs
14g protein
Add ons if you want/need more calories: Baked potato (no butter) 164 calories, White dinner roll 107 calories, Peanut butter chocolate chunk cookie 162 calories
Dinner
Zucchini & Yellow Squash Saute
Penne alla Vodka no chicken 
Salad*
Total Excluding Beverage
Serving Size
1/2 C
1 C
See Below*
calories
40
235
207
482
fat
2g
9g
12g
23g
carbs
4g
27g
23g
54g
sugar
3g
3g
17g
23g
protein
3g
8g
2g
12g
Note: While calorie counting can be an effective way to lose weight and manage your food intake, simply counting calories will not give you a well rounded diet. It's important to monitor how many grams of fat, carbohydrates, sugars, and protein you are consuming as well. High protein foods provide energy for your body for long periods of time, while high sugar foods will give you a short energy boost, but you're body will crash when it's used up its supply.
 College Avenue reporter Marissa Isgreen can be reached at collegeavenue@collegian.com. Watch for your issue of College Avenue on racks Sept. 11 in your Collegian.