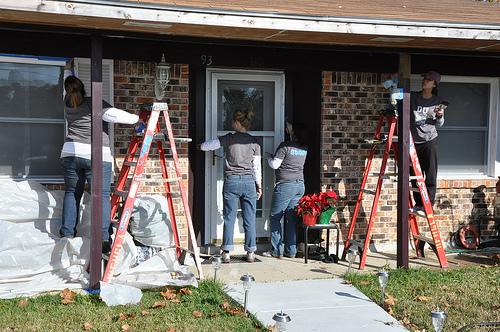 At CSU, Greek life is one of the largest student organizations (and growing) but still has a bad rep sometimes.
As a sorority member, I love being in Greek life but I understand that Greek life isn't for everyone. Before joining, I spent a year at CSU unaffiliated with it. Then and now, I hate hearing people judge this entire community based on Animal House stereotypes.
We don't join to party, college isn't all about that. In fact, we hold ourselves to high academic standards and we do a lot for CSU, local, and national communities on our own time. That's not to say those who are non-affiliated with Greek life don't hold themselves to high academic standards or community service though. I just feel these aspects of Greek life aren't portrayed enough.
With that being said, I think it would be great to see more non-affiliated students attend philanthropy events to benefit the charities we support. These charities include (but aren't limited to) Habitat for Humanity, Reading is Fundamental, St. Jude Children's Research Hospital, Make-A-Wish Foundation, United Service Organizations ,and Push America. In fact, we have a lot of spring philanthropy events – consider stopping by one if you haven't already.
I hope you don't let negative stereotypes against Greek life get in the way of helping a charity. By putting on philanthropy events each semester, we not only raise money for charities, but we want to create enjoyment for CSU and Fort Collins as well.
So the next time you see any Greek life member on the plaza advertising a philanthropy event, consider stopping to talk to us. I promise we're not monsters – we really do care about our communities. It would be great to see more of the CSU community there.