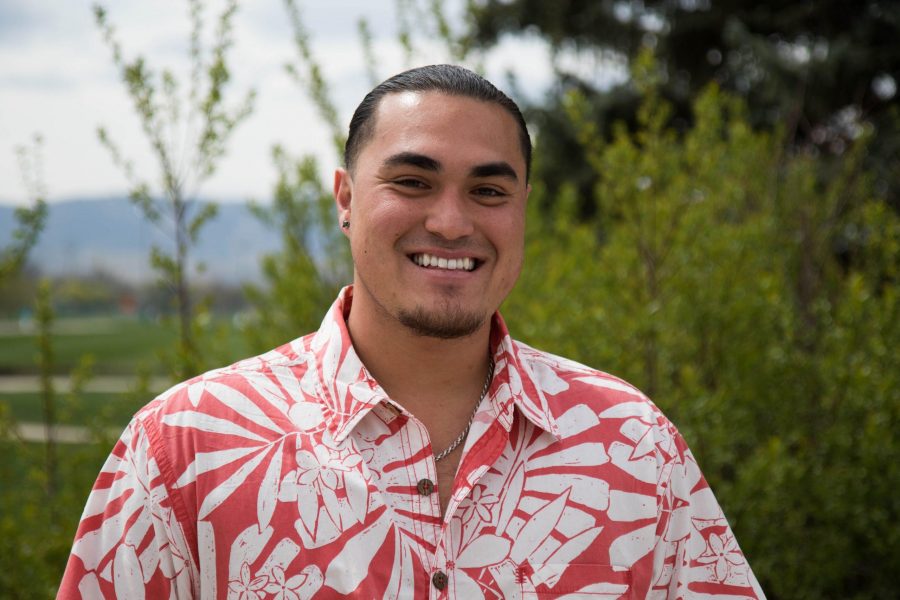 Editor's Note: Katie Johnson, a junior anthropology major, was also named a Udall Scholar, but she was not available for comment by the time of publication. Francis Commerçon, a junior pursuing a double major in fish, wildlife and conservation biology and biological sciences, also received honorable mention for the Udall Scholarship.
Kiloaulani Ka'awa-Gonzales, a third year fish, wildlife and conservation biology major, has been awarded the Udall Scholarship for the second year in a row.
Ka'awa-Gonzales, who was recently named a Truman scholar, first won the Udall scholarship in 2016.
Ka'awa-Gonzales hails from Molokai, Hawaii, a tiny island north of Maui. He went to a school with a graduating class of 86 students, with only a total of five attending college.
Ka'awa-Gonzales explained that he grew up with a love for the outdoors, hunting and fishing during a fair share of his childhood.
He started at Colorado State University after changing his initial plan to attend the University of Hawaii.
"I really wanted to get out of the state just because it's so small," Ka'awa Gonzales said. "Because the education system wasn't up to par in Hawaii, I wanted to see if I could go to a huge university with students that have gone to really great high schools and see if I could keep up with them and even excel. I've been able to do that."
At CSU, Ka'awa-Gonzales said he spends a lot of time working on his academics to try and get ahead in his field. However, when he is not working in the library or in the lab in the Department of Biology, he said that he loves to play volleyball.
"Everything I do is extracurricular activities that are focused on focusing my success as a student," Ka'awa-Gonzales said.
He is also the president of Minorities and Agriculture club, known as MANRRS, and is a resident assistant in Summit Hall.
The Udall Scholarship is awarded to sophomores and juniors for "leadership, public service, and commitment to issues related to Native American nations or to the environment," according to the Udall Foundation website.
In 2017, the Udall Foundation anticipates awarding 60 scholarships of up to $7,000 each.
"It's a blessing to get (the scholarship), but it's also an affirmation that everything that you do pays off, but it comes with planning," Ka'awa-Gonzales said. He encourages younger students that know him and congratulate him to strive to get the scholarship themselves.
Ka'awa-Gonzales said he would like to get a job in his field after he finishes graduate school.
He would like to work with fishing and wildlife agencies in areas such as South America, Asia, New Zealand or wherever tropical and wetland conservation efforts are happening so he can become a reputable scientist.
Once he finishes this work, he would like to return to the United States and figure out how to start a non-profit organization that caters to students.
Ka'awa-Gonzales said that in order to get something like the Udall Scholarship, students have to take initiative.
"You have to be the person to initiate these conversations," Ka'awa-Gonzales said. "You really need to seek out these people and seek out these resources. College classes are just the beginning. If you have the drive and the desire to do so, there are so many people on campus who are willing to help."
Collegian news reporter Austin Fleskes can be reached at news@collegian.com or on Twitter @MrPacMan80.