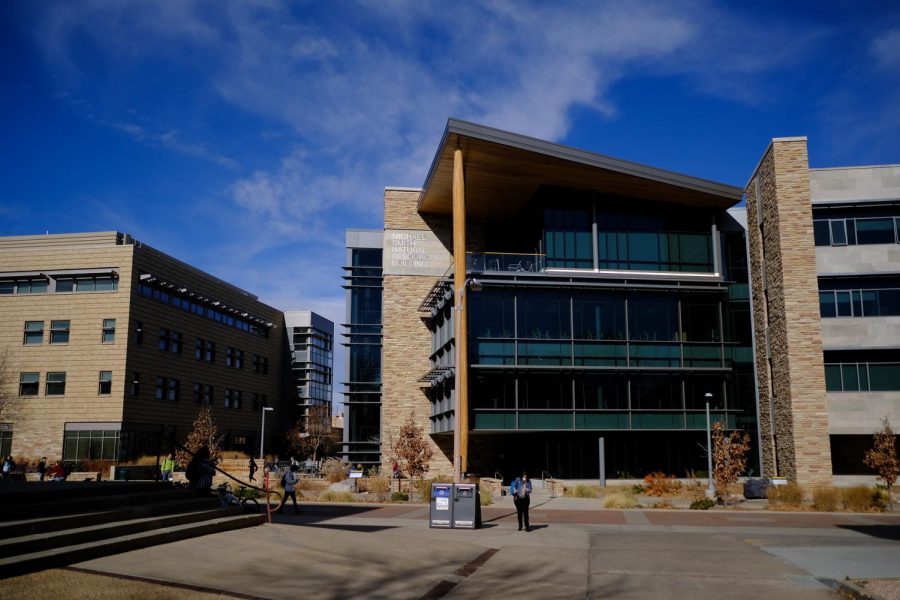 Luke Bourland
The American Geophysical Union will honor four Colorado State University researchers in December.
Richard Aster, V. Chandrasekar and Paul DeMott are 2021 fellows of the American Geophysical Union, a title given to only 59 people this year, according to the AGU website. Fewer than 0.1% of the AGU's membership have been named as fellows since the Fellows program's establishment in 1962, making it a prestigious title.
"It is remarkable for Colorado State to have three fellows elected in a single year," Aster said. "That's the greatest number of honorees for any single institution in 2021."
Elizabeth Barnes, an associate professor in the atmospheric science department, will also become a fellow of the AGU this year when she receives the James B. Macelwane Medal, an award for early-career scientists. According to CSU SOURCE, she was chosen for the award due to her research in atmospheric dynamics and the "impacts of anthropogenic climate change."
Established in 1919, the AGU supports experts in Earth and space sciences, according to their website. The organization hosts conventions and also doubles as a scholarly publisher, allowing researchers to release new findings in peer-reviewed journals and interact with other professionals in their fields.
Aster is the head of the department of geosciences at CSU as well as a geophysics professor and a seismologist, according to SOURCE. He is also the board of directors chair of the Incorporated Research Institutions for Seismology.
"IRIS facilitates, collaborates and educates across our many science community activities," Aster said. "We also manage major seismological facilities."
Aster said he currently has two graduate students engaged in National Science Foundation-supported research with focuses on volcano activity near Mount Erebus and data from the Ross Ice Shelf.
DeMott is a senior research scientist at CSU who works in atmospheric aerosols called nucleating particles, which he called the "seeds for precipitation formation." He and his team take measurements of these particles for use in cloud and climate modeling.
DeMott also worked as a flight scientist, flying from Hobart, Tasmania, to near the edge of Antarctica. DeMott said the research found that the ocean there is a main source of these nucleating particles.
But in Colorado, DeMott said his research focuses on identifying microbes in the air, how far they're able to travel and the effects they have on organism health.
DeMott said he attributes his fellowship honor to his colleagues.
"It is, of course, gratifying to be acknowledged this way, and it means a lot to be recognized by my peers," DeMott said. "I received this honor because of the support of many colleagues, friends and family over the many years."
Chandrasekar is a professor in the department of electrical and computer engineering who focuses on weather radar, remote sensing and geoscience. He is the director of the CSU-CHILL National Weather Radar Facility and the co-principal investigator of the Sea-Going Polarimetric radar, according to SOURCE. SEA-POL is a radar system used to understand what happens to rainwater as it hits the ocean and aims to aid greater understanding of how rainwater plays into the ocean's temperature differences.
"This is a great honor," Aster said. "Many science peers that I hold tremendous respect for are AGU fellows. It is also wonderful to see my CSU colleagues (Chandrasekar) and (DeMott) similarly honored this year."
Reach Isabel Brown at news@collegian.com or on Twitter @isabelbrown02.