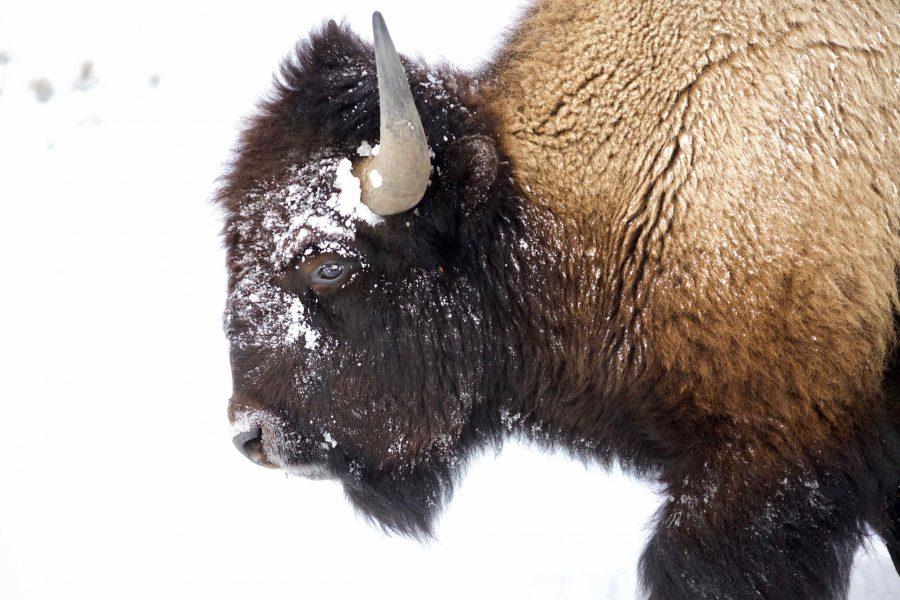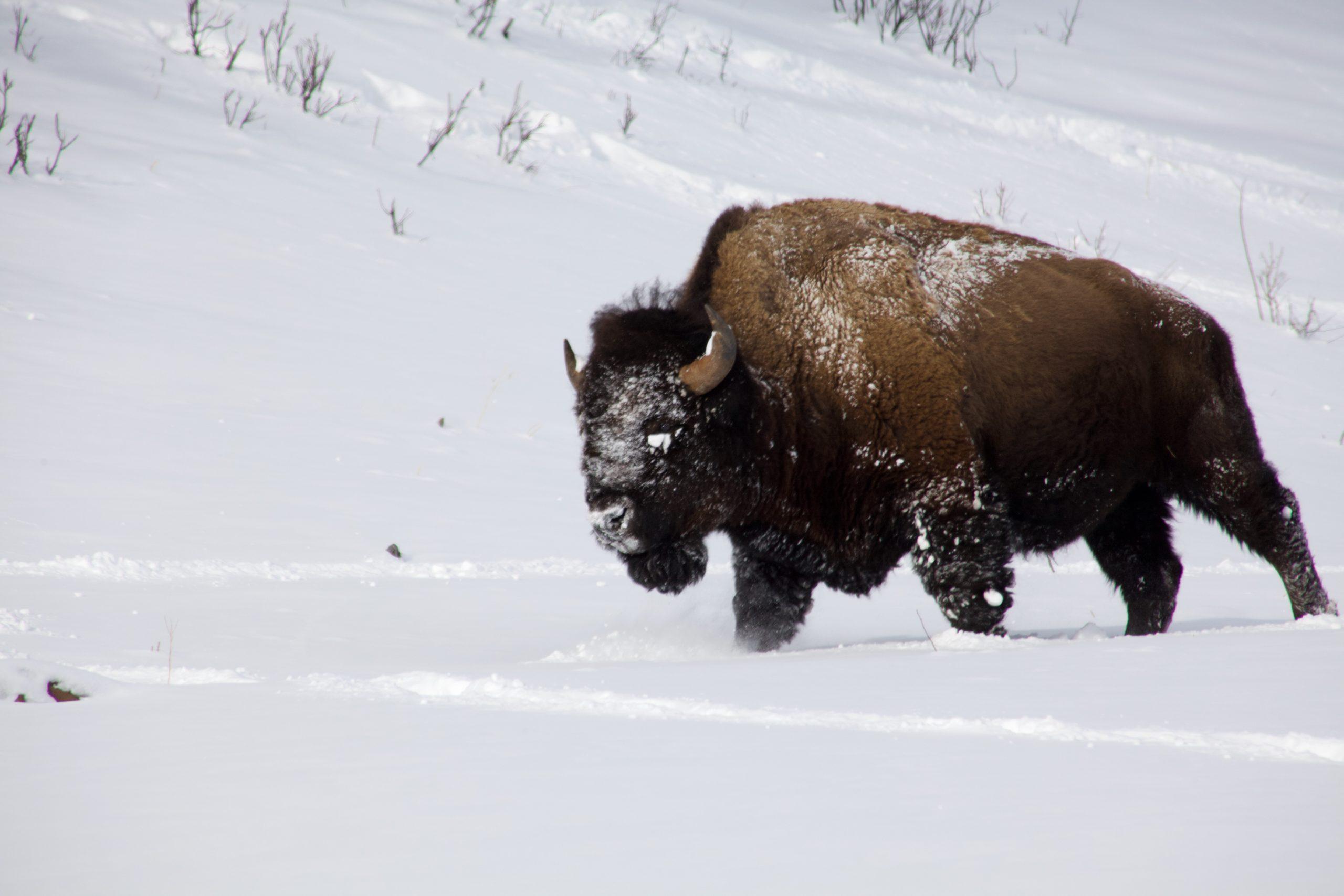 Nota del editor: Puedes leer la versión en español de este artículo aquí.
In November 2020, Colorado voters opted to reintroduce gray wolves to the Southern Rocky Mountain region. This area is prime real estate for the gray wolf, but they are not the only animals to move back into the neighborhood.
Several reintroduction efforts by Larimer County biologists have been successful in this ecosystem.
"There's no point of reintroducing a species if you don't have the appropriate habitat," said Boyd Wright, native aquatic species biologist for Colorado's northeast region with Colorado Parks and Wildlife.
Larimer County is just that — an appropriate habitat for a variety of species that call the Front Range home. Below are just three examples of species reintroduction success stories that have occurred right here in Larimer County.
One of the reasons we do this is for people (is so that they are able) to appreciate these different species and this greater biodiversity that's part of this great landscape that we all like and choose to live in, living here in Colorado." -Boyd Wright, native aquatic species biologist for Colorado's northeast region with Colorado Parks and Wildlife
Boreal toads
With a unique Rocky Mountain reintroduction profile, the boreal toad is Colorado's only alpine toad, calling lakes and marshes above 8,000 feet in elevation home. Though these amphibians are small, they are affected by a worldwide conservation concern.
"The big issue with boreal toads is that they're declining because of the chytrid fungus, which is a global issue for amphibians," Wright said.
The chytrid fungus, or Batrachochytrium dendrobatidis, Bd for short, affects tadpoles' mouthparts and adult amphibians' skin. This fungus has caused the decline of roughly 6.5% of all known amphibian species by disrupting important physiological processes that occur through their skin.
"Once a breeding site goes Bd positive, we'd more often than not lose breeding entirely at that site the following year because all of the adults have died," Wright said. "Within a year they're gone."
Boreal toad reintroduction efforts are part of a continuous back and forth as Bd continues to be a threatening presence not only in Colorado's alpine marshes but worldwide, according to CPW. 
"It's almost like an arms race," Wright said, detailing CPW and the Boreal Toad Conservation Team's efforts to counteract the disease-related losses by reintroducing healthy toads to Bd-untouched breeding sites.
Meanwhile, research efforts aim to understand the mechanisms that result in Bd resistance and more sustainable ways to keep boreal toads on the landscape in the face of Bd, according to CPW. 
Since the toads were first reintroduced to Zimmerman Lake in 2006, CPW biologists noted that the population of boreal toads in this lake were effectively breeding and sustaining their numbers. Though Bd is a formidable enemy, the resilient boreal toad remains in the Rocky Mountains.
Black-footed ferrets
Nearly seven years ago, the black-footed ferret was reintroduced to Soapstone Prairie Natural Area in Wellington, Colorado, an animal thought to be extinct until 1981. Disease and landscape destruction on the American prairies likely caused their numbers to dwindle to the point of suspected extinction.
Black-footed ferrets have been reintroduced to over 20 sites across the American west, including several locations in Colorado. Larimer County is home to the National Black-Footed Ferret Conservation Center, where captive-bred ferrets practice and prove their ability to survive in the wild before being released into their natural habitat. Over 1,000 ferrets have been reintroduced to the wild, but they are still one of the most endangered mammals in North America.
The black-footed ferret is the subject of extensive research, especially in respect to disease management and assisted reproduction. These efforts center on minimizing further extinction risk as well as increasing genetic diversity to promote population longevity far into the future.
American bison
In the fall of 2015, 10 American bison were reintroduced to Soapstone Prairie Natural Area and Red Mountain Open Space, beginning the Laramie Foothills Bison Conservation Herd.
"They're fascinating animals in a lot of ways," said Jennifer Barfield, assistant professor at Colorado State University. "If you think about the history of the species and what it's been through, … to now see them back out on the landscape is really remarkable. It's a feat of collaborative conservation in a lot of ways that we aspire to for other species." 
Cutting-edge reproductive technology was employed to allow the "valuable" genetics of a Yellowstone herd to make their move to Larimer County. 
"The goal of those technologies was to circumvent the disease brucellosis," Barfield said. "That is a problem for Bison in the greater Yellowstone area."
Brucellosis is a bacterial disease that induces abortions in adult bison and other ungulate species like cattle and elk.
It is transmitted by reproductive fluids and other infected tissues and can pass through a population as a result of curious bison investigating an aborted calf. While the effect on Bison is minimal aside from reproductive setbacks, it is possible to pass to cattle herds and can be devastating to ranchers.
"We took technologies that were developed in livestock to prevent disease transmission through embryo technologies to assist in our ability to be able to establish the herd," Barfield said.
The establishment of the herd has been incredibly successful. This collaborative effort between CSU, Larimer County and other government land management entities has resulted in the growth of the herd, numbering over 100 today.
Get outside
Education is a key part of endangered species conservation and reintroduction.
"Seeing (the animals) on the landscape provides context for their value, and it allows people to appreciate them out there in this landscape where it just seems like they should be," Barfield said. "At Soapstone we have the grassland, we can see the mountains, you get the sense of this is what it could've been like back in the day."
Soapstone Prairie Natural Area opens for the season on March 1. This area is a prime location to view the bison herd or even try and spot the elusive black-footed ferret.
Ferret lovers can visit the black-footed ferrets at the Fort Collins Museum of Discovery.
Northern Coloradans can keep an ear out for boreal toads on forested or wetland hikes. 
"One of the reasons we do this is for people (is so they can) appreciate these different species and this greater biodiversity that's part of this great landscape that we all like and choose to live in, living here in Colorado," Wright said.
Noelle Mason can be reached at news@collegian.com and on Twitter at @noellemaso.