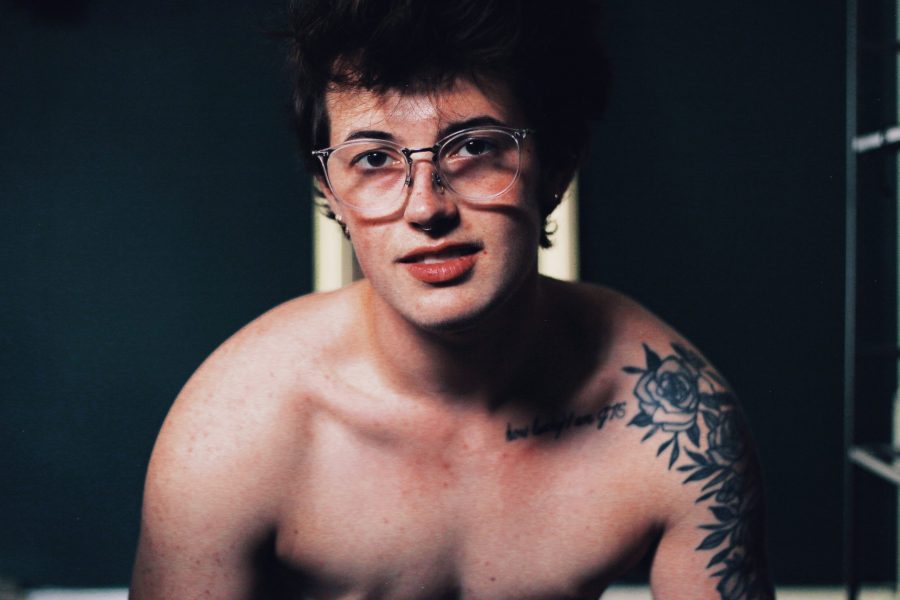 Kaz Smith was four when he knew something was missing. 
It was after he decided he wanted a haircut just like his childhood friend Dylan Mentzer. 
He signaled to the hairdresser how short he wanted it, holding his hands just above his ears. However, his mom had other ideas.
Kaz got a bob cut instead. 
And though he disliked his new hair, he ended up cutting it again when he was 16 years old.
"Any time someone chooses to come out is the perfect and right time. There's no scripted timeline of coming out. … You can choose person by person when it feels right in a way that feels right, and that's how it was supposed to be for you."-Maggie Hendrickson, assistant director of the Pride Resource Center
Cutting his hair was the first step in his journey to becoming more comfortable with who he is.
It was three years later, when Kaz was 19, when he took up climbing. He became closer to his own body and learned more about how it works. 
Climbing is a sport that involves being connected to your body and its capabilities in order to successfully complete routes, he explained.
"Dysphoria had me so disconnected from my body … that when I started climbing, it felt like I was in my body in a way that I never had been before," he said.
He explained that when he began understanding how his body worked, the discomfort he had been feeling wasn't fake or something that everyone experiences.
"It's a hard process to start understanding that, but it also was really empowering in a way because I had felt really disconnected for so long, and now it all made sense," Kaz said.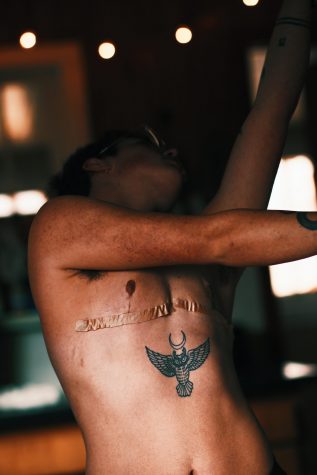 Disconnect was not the only battle Kaz was fighting. Self-doubt was also a large factor in his journey — something he described as "inevitable." 
Questions like "Are you sure?" "How do you know?" and "Maybe it's just a phase" are just some of the uncertainties that come up. 
"If that's all we've been given, it makes sense that we'd question our own feeling (and) experiences," Kaz said.
Assistant Director for the Pride Resource Center Maggie Hendrickson explained that having the "intent versus impact" conversation is worth having with loved ones.
"Usually those questions come from a place of care, like if it's … family members or partners wanting to make sure that you'll be happy and safe and healthy," Hendrickson said. "But the way that it reads or the way that it lands is, 'I don't think you know what's in your best interest. I think you're making an irrational decision' or that your identity is not real." 
Through communicating with them about the impact of these statements, it can help them realize that even though their intent may be well-meaning, the questions could still be landing in a different way, they said.
Kaz explained that every time he had a solid plan for coming out as transgender to his family, the self-doubt would derail it. 
When he did come out to his family, they told him he should wait years before beginning any sort of transition. Though the period between this and his parents coming around to the idea was only a few months, it felt much longer to Kaz.
"Any time someone chooses to come out is the perfect and right time," Hendrickson said. "There's no scripted timeline of coming out. … You can choose person by person when it feels right in a way that feels right, and that's how it was supposed to be for you." 
They explained that coming out can be a process full of anxiety, but, ultimately, it is an individual's step for moving toward a more authentic version of themself.
Kaz has known he wanted to have top surgery for years, but funding the operation was yet another obstacle. 
His parents weren't planning on financially supporting surgery if he went through with it before completing school, so he started a GoFundMe.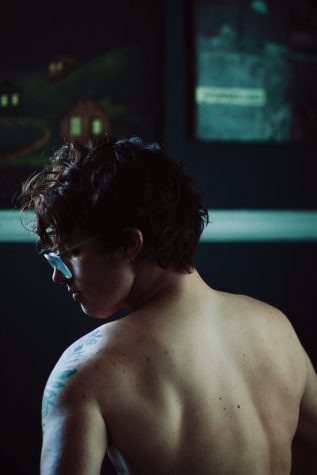 "It was kind of in the middle of when they were starting to understand that I wasn't making it up or wasn't just saying it to have something about my life change or whatever they thought," he said. 
Once his parents saw the donations coming in and the impact it was having, his dad said he would match the donations, putting only a quarter of the financial burden on Kaz. 
Leading up to the operation, Kaz's mom encouraged him to pursue other options before deciding. 
"At first, that really bothered me," Kaz said. "I was like, 'I know what I want to do. If this is going to be all up to me, I should be able to make the decision,' and then I ended up deciding to meet her in the middle." 
Kaz's mom wanted him to go to a consultation with a surgeon who is recognized by The World Professional Association for Transgender Health, an organization he said catered toward binary trans people, not nonbinary people.
"Because of that, I didn't want to abide by that system," he said. "But in order for my parents to support me through surgery, I had to meet them in the middle and at least attend a consultation with this surgeon."
Kaz ended up choosing this surgeon because he did not base his practice off of WPATH, even though he was listed on its website.
"After waiting a few extra months, it was clear that he was the person I wanted to go with for surgery," he said. "The wait is worth it. It's frustrating as all hell, but it's worth it in the end."