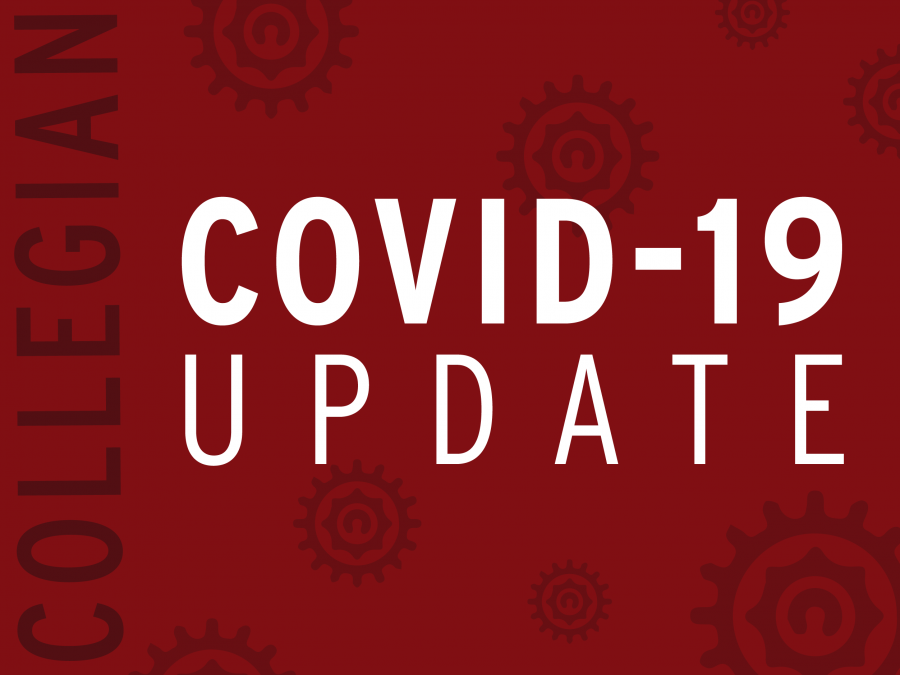 Katrina Clasen
The Larimer County Department of Health and Environment has placed new restrictions on alcohol sales, private gatherings and recreational sports, as rising COVID-19 numbers threaten the county's status with state guidelines.
Currently, Larimer County has a Safer at Home Level 1 status, the second most open level on the Colorado COVID-19 dial. 
But as county case rates, hospitalizations and positive test rates are all increasing, Larimer is at high risk to fall back to Safer at Home Level 2 or even Level 3, which brings in stricter health guidelines from the state.
Those guidelines affect operations for restaurants, schools, places of worship and more.
As such, the LCDHE has implemented "critical measures designed to slow the spread of the virus" with an Emergency Public Health Order, according to a county press release. The order went into effect on Friday and poses the following restrictions: 
Restaurants and bars cannot sell alcohol for on-site consumption or takeout after 11 p.m.
Personal gatherings are limited to 10 people or fewer from no more than two separate households. This applies to both indoor and outdoor gatherings. This does not apply to gatherings of members living in the same household or any non-personal gatherings like voting, school activities and work.
Recreational and league sports are limited to players living in Larimer County and neighboring counties. Spectators are limited to two per player, up to 100 members in indoor facilities or 175 in outdoor facilities but no more than 50% total capacity.
Prior to any events, all teams and facilities must submit schedules of all gatherings and complete contact information for everyone participating in order to facilitate contact tracing. Failure to comply could result in suspension or cancelation of the league or season.
Non-essential businesses are encouraged to further reduce in-person work occupancy and increase remote work options.
"As a community, we need to strictly follow the basic health guidelines to protect each other and to keep our businesses open." -Fort Collins Mayor Wade Troxell
These guidelines target areas of virus transmission noted by the county. LCDHE contact tracing has shown many positive COVID-19 cases traced back to private gatherings, according to the release.
Cases associated with organized recreational sports have been difficult to conduct contact tracing for due to players coming from many different counties, according to the release.
Being able to contact people who may have had contact with the virus has been critical to preventing community spread, especially when it comes to asymptomatic spreaders, according to Tom Gonzales, public health director of LCDHE.
"Our contact tracers are trained, they're empathetic, they're not judgmental and all information is kept private," Gonzales said at the Oct. 20 City Council meeting. "But if you're not answering our call, if you're not answering the questions, then we don't know who the close contacts were, and I will tell you that is driving our case rates up."
The alcohol sales restriction is based on limits set by other jurisdictions and the state, according to the release.
When passing a similar restriction at the state level last summer, Gov. Jared Polis said it is meant to slow the spread of coronavirus among young adults, according to The Colorado Sun.
Back at the end of September, 18- to 24-year-olds made up over 50% of the county's COVID-19 cases, making that an age group of key concern, Gonzales said. But now young adults have dropped down to about 31% of all cases as all other age groups are increasing.
As of Oct. 24, Larimer County has a case rate of 220 cases per 100,000 residents over the last two weeks, a major increase since the start of the month, according to the county's COVID-19 dashboard. That is well over double the case rate required to maintain a Level 1 status.
Cases per 100,000, hospitalizations per day and test positivity rate are the three key metrics the state uses to determine a county's COVID-19 status. Currently, Larimer County exceeds or is close to exceeding all of them for Level 1.
According to the Colorado Department of Public Health & Environment, counties can be moved up in level if they exceed any of the metrics for more than two weeks. Larimer County's clock started ticking Oct. 13, Gonzales said.
"Now is the time each of us need to increase our diligence to 'Keep NoCo Open,'" Fort Collins Mayor Wade Troxell said in the press release. "As a community, we need to strictly follow the basic health guidelines to protect each other and to keep our businesses open."
There have been upticks in COVID-19 numbers after every holiday, but Gonzales urges diligence for the upcoming Halloween weekend because "we can't afford another uptick after the Halloween holiday."
"I know we're all tired; we have COVID(-19) fatigue," Gonzales said. "But we're going to have to be diligent, even more than we were in July, in May, as we move into the winter months."
This means sticking to all the social distancing protocols, hand-washing, face masks and getting a flu shot. 
"If we do end in a higher level of restrictions, I hope the community can keep in mind that this is not intended as any kind of punishment for bad behavior on our part," City Councilmember Ross Cunniff said. "This is all intended to keep us safe and to keep the most vulnerable in our society healthy and alive."
Samantha Ye can be reached at news@collegian.com or on Twitter @samxye4.