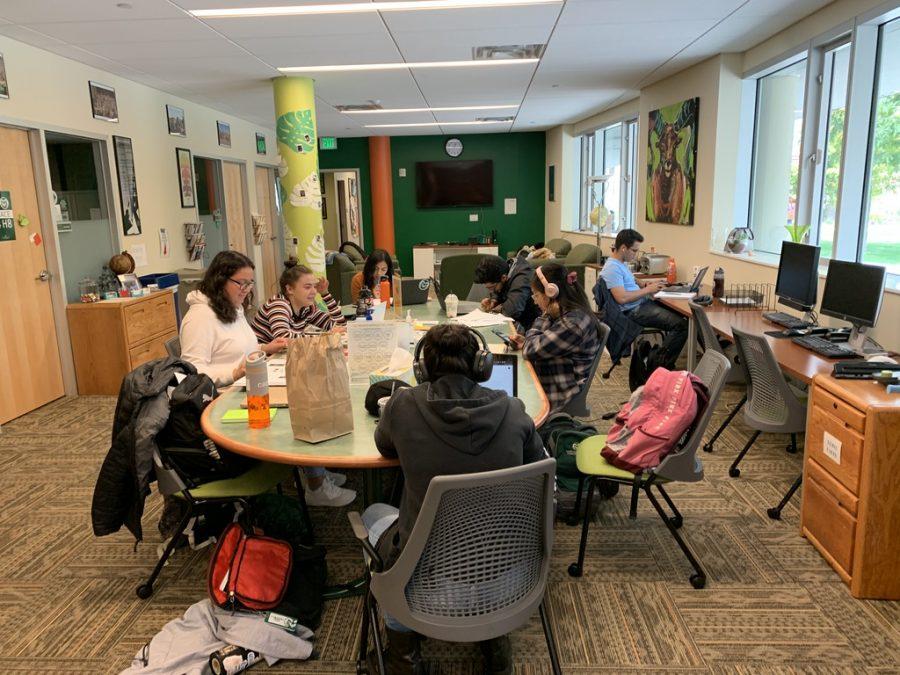 More than 50 years ago, students of color fought to make changes on campus.
Two in particular were Manuel Ramos and Paul Chambers, who wrote a letter to former CSU President William E. Morgan. This was the start of the cultural centers we have now. 
"This is our university, and we do not wish to destroy nor mar any portion of it," Ramos and Chambers wrote. "It is our aim to improve it — to make it an outstanding educational facility for all who study here."
The main requests in the letter were funding for programs for minorities, a rise in education in minority history and culture and increasing recruitment in low-income, ethnically diverse areas.
"These students felt that little or no effort was being made to address the racial disparities on campus, so they staged a series of protests to voice their indignation," reads the Black/African American Cultural Center history webpage. 
In response to the letter and protests, Morgan created areas for classes and curriculums centered on ethnic studies but mainly focused on the development of Project GO (Generating Opportunities).
This space helps a lot of people be comfortable. It's offered a lot to people." –KC Carracedo, second-year 
This program addressed the needs of students of color, specifically in an educational and academic environment. It targeted ethnically diverse students of low-income status. 
Project GO sought to encourage higher education and provide students with financial and academic support, according to library archives. After roughly a decade of establishment, Project GO underwent a major change; the one program and office became five offices, which made up the Group Advocacy Program.
The offices at this time were El Centro/Chicano Student Services, Black Student Services, Native American Student Services, Disabled Student's Programs and Women's Programs. 
These offices provided a place for minorities to go and seek support, as well as make relationships with those who were of their same backgrounds, according to Student Diversity Programs and Services.
"It's comforting to know that I have somewhere safe to go where I have people that can support me and people that I can talk to," said Bemnet Tefera, a first-year African American student. 
The Asian/Pacific American Cultural Center was created later than the others, in response to a campus survey. The survey suggested that students of Asian and Pacific American backgrounds wanted to learn more and interact with others from their similar heritage, according to the APACC "about us" webpage. The office was officially established in 1984. 
The most recent office to be established is the Pride Resource Center, first known as GLBT Student Services, which officially opened in 1998.
In 2009, the Group Advocacy Program came to be known as the Student Diversity Programs and Services. Each of these programs have only further developed through the years, and now the seven advocacy offices have their own budget, staff and office spaces.
"My role has always been developing or creating programs that assist and support retention of our Latinx students at CSU," said Guadalupe Salazar, director of El Centro.
Each of the seven offices, though they focus on a certain group, are there to support and serve all students. They provide the students with several opportunities, especially in their transition to CSU.
"I come to El Centro every day," said KC Carracedo, a second-year student. "The population is majority white, and I was used to always being around a very diverse population, so it was kind of a culture shock. This space helps a lot of people be comfortable. It's offered a lot to people."
Last fall after a racial incident, students united to march at the Fall Address where President Joyce McConnell announced the Race, Bias and Equity Initiative as a way to address the issues of race, bias and equity at CSU.
These students felt that little or no effort was being made to address the racial disparities on campus, so they staged a series of protests to voice their indignation." -Black/African American Cultural Center history webpage
The initiative accepts proposals from the campus community, reviews them and works to implement them the best way possible in the community. 
According to a Collegian article, the RBEI hopes to empower the campus and make it safer for everyone. McConnell recently appointed Blanche Hughes, vice president for Student Affairs, to lead the initiative, and in December, she finalized the core team.
In an email McConnell sent to students in fall 2019, she explained the opportunity for students to send proposals for their voices to be heard and solutions to be made.
"CSU is committed to supporting the recruitment and retention of all students by recognizing the inherent value of diversity," reads the website for the Office of the Vice President for Diversity.
Since 1968, there has been an increase in resources for students in efforts toward diversity and inclusion, especially with the cultural centers that were created.
Daniela Navarro can be reached at news@collegian.com or on Twitter @thedanielazahra.