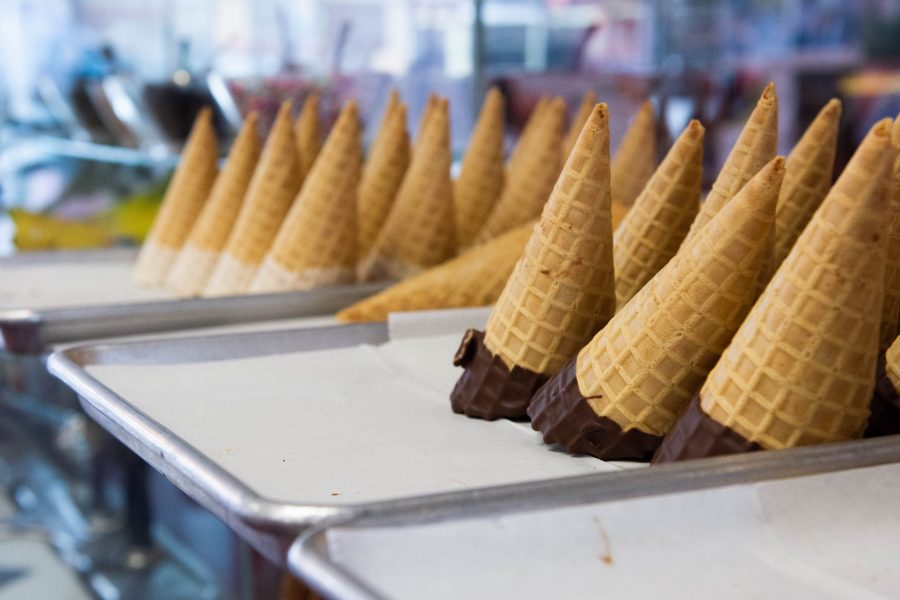 Starting in April, a new food delivery service that offers items from local vendors will be available in the Fort Collins area.
NoCo Nosh is a new service that hopes to compete with other for-profit models in the Fort Collins area, Jon Sewell, board chair of NoCo Nosh, wrote in an email to The Collegian.
There are already several third-party delivery services in Fort Collins, including Grubhub and DoorDash. NoCo Nosh seeks to serve a different purpose.
Large national chains continue to raise prices and do not represent a sustainable business model for smaller businesses that cannot afford to expand on their own, Sewell wrote.
"All of these models aim to charge about 30% for their services, offer substandard customer service and act as a third-party interface between restaurants and their customers," Sewell wrote.
Several restaurants are already involved in the establishment of NoCo Nosh, including Walrus Ice Cream, Spoons, Big Al's Burgers and Dogs, and Blue Agave Grill. Thirty-two restaurants have affiliated with NoCo Nosh, but it is anticipated that more will join.
"You can walk into any local business and see the owner working right alongside the employees, and it matters," said Lisa Paugh, owner of Walrus Ice Cream. "Customer service matters and I don't think GrubHub has good customer service and I think that their fees are outrageous. We need to stand together and make a difference in our community."
NoCo Nosh is attempting to change the previously established for-profit model of delivery services into a "public utility," Sewell wrote.
Local businesses will be able to offer delivery services without large commission prices from national chains, and customer service guidelines will be established and monitored by the individual restaurants.
NoCo Nosh is not the first iteration of this plan, as a similar co-op format was implemented in Iowa City, Sewell wrote. There, it has been very successful in its goals with many restaurants being added to the service.
"We came to Fort Collins because some restaurant owners heard of our experience in Iowa and asked us if we could help them set up a co-op model of delivery in the northern Colorado region," Sewell wrote.
The market in Fort Collins lends itself well to the addition of a lower cost delivery service due to the diversity of the present restaurants and the large college population.
Colorado State University students are largely impacted by the decision to create this new service, as they make up a large portion of the consumer base.
"I would use a delivery service more often if the delivery charges were lower," said Lauren Thomas, a sophomore biology student.
Paugh said NoCo Nosh's co-op model is something a local business like her could get behind.
"Their fees are too high and they are literally driving (up) our cost," Paugh said. "So we decided we need to do something about it."
Corbin Reiter can be reached at news@collegian.com or oTwitterer at @CorbinReiter