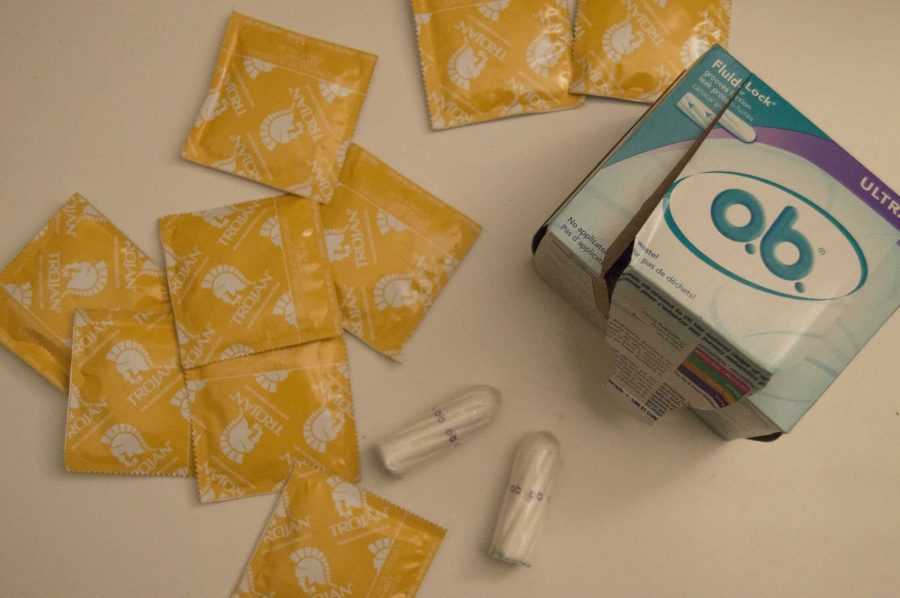 "You Matter… Period" is a campus-wide initiative to provide free tampons and pads to all students in every all-gender bathroom on campus and in surrounding facilities.
"The 'You Matter… Period' service is a way of supporting student and employee success," said Neal Luján, the chair of the Period Products on Campus Task Force and the director of technology and process support for the Division of Student Affairs, in an email to The Collegian.
According to Luján, in previous years, both students and employees have reported leaving class or work as a result of unexpectedly starting their period in the middle of the day. The lack of resources available to support individuals in these circumstances often results in the loss of valuable time.
"Supplying free period products supports general health and well-being on campus like other standard supplies offered free of charge in our campus restrooms — toilet paper, paper towels and hand soap," said Luján.
Blanche Hughes, vice president for Student Affairs, created the PPC Task Force in 2016 to spearhead this initiative. Colorado State University students and staff asked Hughes and the Division of Student Affairs to explore options on how to make period products free and accessible.
"Dr. Hughes formed the PPC Task Force to explore the need at CSU and develop recommendations for a sustainable model for our campus," said Luján.
The Collegian was unable to reach Hughes for comment.
According to a previous Collegian article, the program started with 33 pilot locations representing a range of spaces used by students, employees and university guests. These included restrooms in areas for work, academics and support and public use.
Members of the task force include the Associated Students of CSU, the Administrative Professional Council, the Classified Personnel Council, Facilities Management, the Divisions of Student Affairs and External Relations and the President's Office.
The task force began work in November 2016; the pilot program started the following July. According to The Collegian, the task force collected feedback from the pilot program through online surveys, and the usage of products was collected and recorded by the staff maintaining the bathrooms. This data was used to make adjustments to the program and develop recommendations for the task force.
Last semester, the task force made recommendations to improve the program, and they were approved. These plans are projected to be implemented next August with the installation of this service in over 300 all-gender restrooms.
"I think it's awesome, because it means CSU is thinking of girls in terms of what they need," said Shelby Ostertag, CSU freshman and art major.
Ostertag went on to explain how nice it was that CSU was loud and proud of their support of women. She recalled a time when she had to whisper to her friend to ask for a tampon, but she found that "You don't have to do that here."
This movement for free period products is catching fire all around the nation, and many universities are considering similar programs to the one here at CSU.