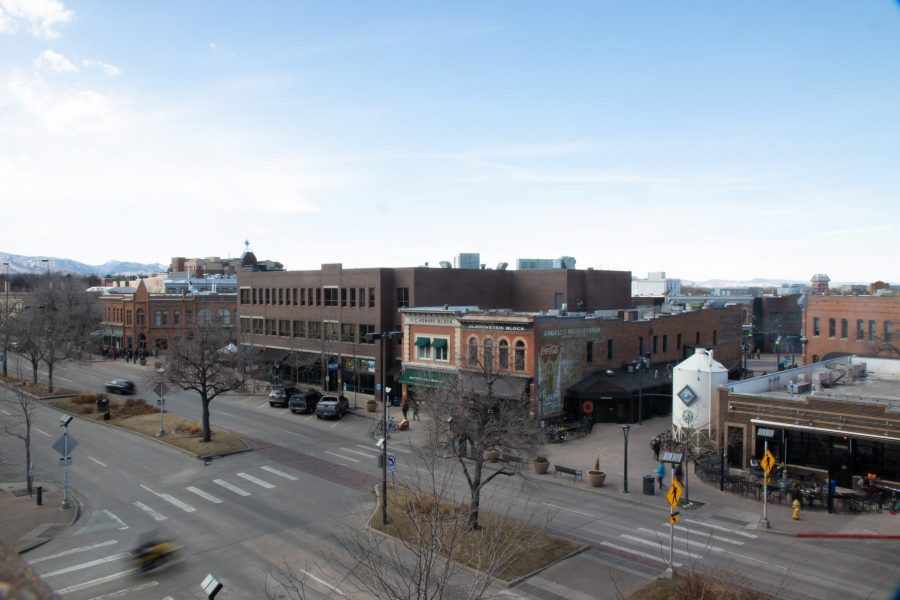 Corruption and national solutions are coming to Fort Collins.
Represent Fort Collins, a local chapter of a national organization looking to end corruption in politics, asked each City Council candidate to endorse the American Anti-Corruption Act.
The act, created by Trevor Potter and Larry Lessig, focuses on ending corruption through ranked voting, independent redistricting, and financial transparency in elections.
Karen Wagner, one of seven core members of Represent Fort Collins, said the point of the act was to help inform voters what large companies are trying to sway local elections, citing a large influx of anti-broadband ads in 2017 paid for by big cable interests.
"There's been a lot of dark money poured into our elections and our local Represent Fort Collins group just wants to make sure that that is as transparent as possible and that voters know who is financing efforts to elect certain candidates," Wagner said. "When … the local chamber of commerce (and) the board of realtors put in hundreds of thousands of dollars, that makes the citizens' individual contribution of $75 meaningless."
Candidates who endorsed the American Anti-Corruption Act:
Mayor: Michael Pruznick
District 1: Glenn Haas, Joe Somodi and Susan Gutowsky 
District 2: Julie Pignataro
District 4: Kristen Stephens
District 6: Lori Brunswick, Emily Gorgol and Fred Kirsch
Candidates who did not endorse:
Mayor: Wade Troxell
District 2: Adam Eggleston, Susan Holmes and Noah Hutchison
Wagner said, statistically, the more money that's poured into an election the lower the voter turnout, due to a large amount of campaign literature and advertisements confusing voters.
The independent redistricting aspect is important for Fort Collins because current city districts are unbalanced in population, Wagner said, adding that the City's waiting until the 2020 census to address the problem.
In addition to this act, Represent Fort Collins helped create an election code that requires campaign literature to have an "endorsed by" label and create a second campaign finance report.
The candidates that didn't endorse the pledge were mayoral candidate Wade Troxell, District 2 candidate Noah Hutchison, District 2 candidate Susan Holmes and District 2 candidate Adam Eggleston.
The first City Council candidate to endorse the pledge was District 2 candidate Julie Pignataro, who said she felt like signing the document was a no-brainer, especially with current politics on the national stage.
"It's a great idea to get people from the get-go because for some people this could be the beginning of a political career," Pignataro said. "I'm not doing this so a company can buy me, I'm not doing this for the money and that's what that pledge meant for me — that I'm true in my reasons for doing this."
https://www.facebook.com/JulieforFC/posts/543201746190454?__xts__[0]=68.ARBBnI0FfvpHJRGPPOksOE5e-X7DjSFYuK0tOzMJBHunfQBPlGYIF3EZvxAlI7GwSGdQrFvkOJSZwtDFrsMm1n0m2wyNmB46JDH-t2TT89YnvS3SShIbR2utTzcc4a2L-m72BXrNs4PjHXlT5RWkqKri2Erb1d-cysa9XUfdOx3KPMR6F0vjSVnTCC6GatSElni8r5UeGZJdsNqqBUmgEyygOdBCWh5Llv-jJqzgFMPXFatJehVUBBEbI9iCRo6HcfYW0PtLgIZ0XXOkNIFpOkdfUr10Libc4AAazA6GFVq6_UHpmhG9ay15P0aRGGGzxucmTIKkorSx8v76A9X1CAHEguMFJ1DOSmo43e_GjEFy_XcMWFYEIByNr7FkbTv0p7wkFoYZYcv5qDSMJ6J_pk7hHTjCjQwNK9IzidTl0qsF3gfBvGVOVPPAtLSSWtsupqvWiMnLUFwPuSbQxa8aPTJl63qXXm99YjVOCqtlZKFLrXJFpMI&__tn__=C-R
Hutchison sent Represent Fort Collins a statement agreeing with their points, but because he was abiding by election rules, didn't see the need to sign the document.
Troxell didn't endorse the document because he said they couldn't state the problems they were trying to fix.
"It's an issue that parachuted in from some organization in Washington D.C. and they're trying to make it fit Fort Collins," Troxell said. "It's trying to create problems where a problem didn't exist, and for me, that's what you have to watch out for."
Eggleston said that although he supports the act, he accepted a donation from the board of realtors to his campaign, and even though he knew each individual who contributed to the check, he felt it wouldn't be right to endorse the act.
District 6 candidate Emily Gorgol was first stated as not endorsing the document, but she then endorsed it after she said she did some research behind what the document was.
Holmes said that she didn't support the act because of the lack of transparency with Represent Fort Collins not detailing what the document entailed or who wrote the document, adding that she can't believe they have any credibility in the city.
"That group is not transparent, they are very dishonest about the person who originated that anti-corruption bill, and I will not support the originators of that bill," Holmes said. "They're not anti-corruption, because if you're anti-corruption you're transparent."
Wagner said overall, Represent Fort Collins hopes that their efforts to interview and display the positions of City Council candidates will increase the voter turnout, which was at a record low of 28.25 percent since 1999.
"We have some council members who have said 'Oh, that's okay, because those 28 percent are quality voters,' and what they're saying is they're older voters who typically vote," Wagner said. "They're 'quality' voters, so that low turnout is acceptable, but considering that you get a mail-in ballot and the city pays the postage for it, there's no reason for people not to vote."
Julia Trowbridge can be reached at news@collegian.com or on twitter @chapin_jules.
Editor's note: It was previously stated in this article that District 1 candidate Susan Gutowsky did not endorse the American Anti-Corruption Act, when she did endorse the Act. We have fixed this error to reflect the correct information.